Our People and our Culture
Our aim is for all of us to be engaged with both our work and our Charity, and to enable and empower each of us to contribute to supporting the fire family to always be at their best. Working with our values and behaviours in mind, we will create a great experience at work for everyone. Our values reflect who we are and how we do things. We all have a personal responsibility to remain credible, genuine and consistent with our values. By modelling them we can influence others to demonstrate them too. Our values will be reflected in all our working practices and interactions, and in how we recruit and develop our people.
Our core values
Below you'll find our six values and their expected behaviours. Together these are our foundation and support our vision and ambition for the future.
Integrity
We are truthful and honest and extend trust to all.
Respect
We demonstrate respect for all and the contribution that we each make to our Charity.
Openness
We are approachable, genuine and authentic. We seek and encourage engagement and feedback.
Supportive
We support each other and all our stakeholders.
Care
We create a positive environment for all.
Appreciative
We recognise the value of every individual.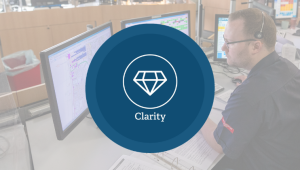 Purpose
We are united and clear in our vision and purpose. We know where we fit and all work towards our common goals.
Communication
We communicate in a relevant and appropriate way to keep all our stakeholders informed and engaged. We actively listen and hear to give everyone a voice.
Shared Values
We are clear what is expected of us and how we deliver. We live and uphold our shared values and behaviours.
Ambition
We motivate ourselves and each other to succeed and recognise success.
Future Orientated
We greet each day with purpose, founded on an understanding of our future direction.
Collaborative
We connect with teams and individuals, openly and frequently.
Proud
We take pride in who we are and everything we do.
Assured
We strive for excellence in all things and at all levels, both in service to others and to ourselves.
Deliver
We do the right thing, in the right way at the right time.
Fairness
We treat each other fairly and create a socially just organisation.
Inclusive
We create an environment where each individual can be their unique self.
Value
We value one another and ourselves.
If you would like to learn more about our Values, contact our People Team at HR@firefighterscharity.org.uk or call us on 01256 366566.