This year, countless events and tributes will take place right across the globe in honour of the 2,977 people that died in the devastating 9/11 attacks – but central to those once again will be the annual Tunnel to Towers 5K in New York.
As the world comes together to mark 20 years since the tragedy, the annual fundraiser will return on the last Sunday of September with thousands of people taking part.
It symbolizes firefighter Stephen Siller's final footsteps from the foot of the Battery Tunnel to the Twin Towers, before he lost his life while trying to save others.
Stephen, who was assigned to Brooklyn's Squad 1, had just finished his shift and was on his way to play golf when he got word of a plane hitting the North Tower of the World Trade Centre. He immediately returned to get his gear, before driving his truck to the entrance of the Brooklyn Battery Tunnel.
It had already been closed for security purposes, but determined to help, he raced on foot through the tunnel to the Twin Towers, where he later lost his life.
People travel from across the world to take part in the 5K in his memory, including several of The Fire Fighters Charity's beneficiaries over the years – all of whom have raised vital funds for the Charity, which in turn go directly towards supporting the health and wellbeing of their current and future colleagues.
Here two of them – Joe Harkins and Ludo Macaulay – recall the emotional experience:
Joe: "I remember thinking, what an absolute nightmare for those guys. I wanted to do something"
Retired firefighter Joe, who was with Scottish FRS for more than 30 years, took part in the 5K with his wife Barbara in the middle of their honeymoon 10 years go.
He says: "When we got married, we chose New York for our honeymoon and timed it so we could be there for the 10th anniversary of 9/11. I was chatting to Margaret, our regional fundraiser, and said I wanted to do a fundraiser – she suggested this one while we were there.
We then realised the event was a fortnight later, so we actually put the honeymoon on hold for a fortnight so we could do it!
Right from the start, wherever we went people couldn't do enough for us. We wanted our Charity t-shirts printed with 'Scotland' across and the shop we visited wanted to do it on the house when we told them why we were there. It was so kind.
I'm always happy to help any of my colleagues. I've never lost that respect for the job and the guys that I worked with.
I remember when 9/11 happened I was in the fire station on duty. I remember thinking, what an absolute nightmare for those guys. I wanted to do something when Tunnel to Towers came along. We raised about £5,000 overall.
I'll always remember one moment in particular, We were coming to the back of the tunnel and we were taking our time, not wanting it over too quickly, and as you come out there was 343 firefighters in their uniforms, each one of them holding a banner with a photograph of someone that died.
They saw us and actually shouted out, 'well done Scotland for supporting us'. I was thinking, 'you've lost all that and you're still saying thank you'. I was very emotional."
Joe was one of many fundraisers who joined in the event that year, with Ludo Macaulay organising it. Here he shares his story…
Ludo: "It was a trip to remember for a lifetime"
Ludwig "Ludo" Macaulay worked for Dorset and Wiltshire FRS before retiring in 2005 and spent much of his career and years after supporting the Charity with events – one of which was the Tunnel to Towers.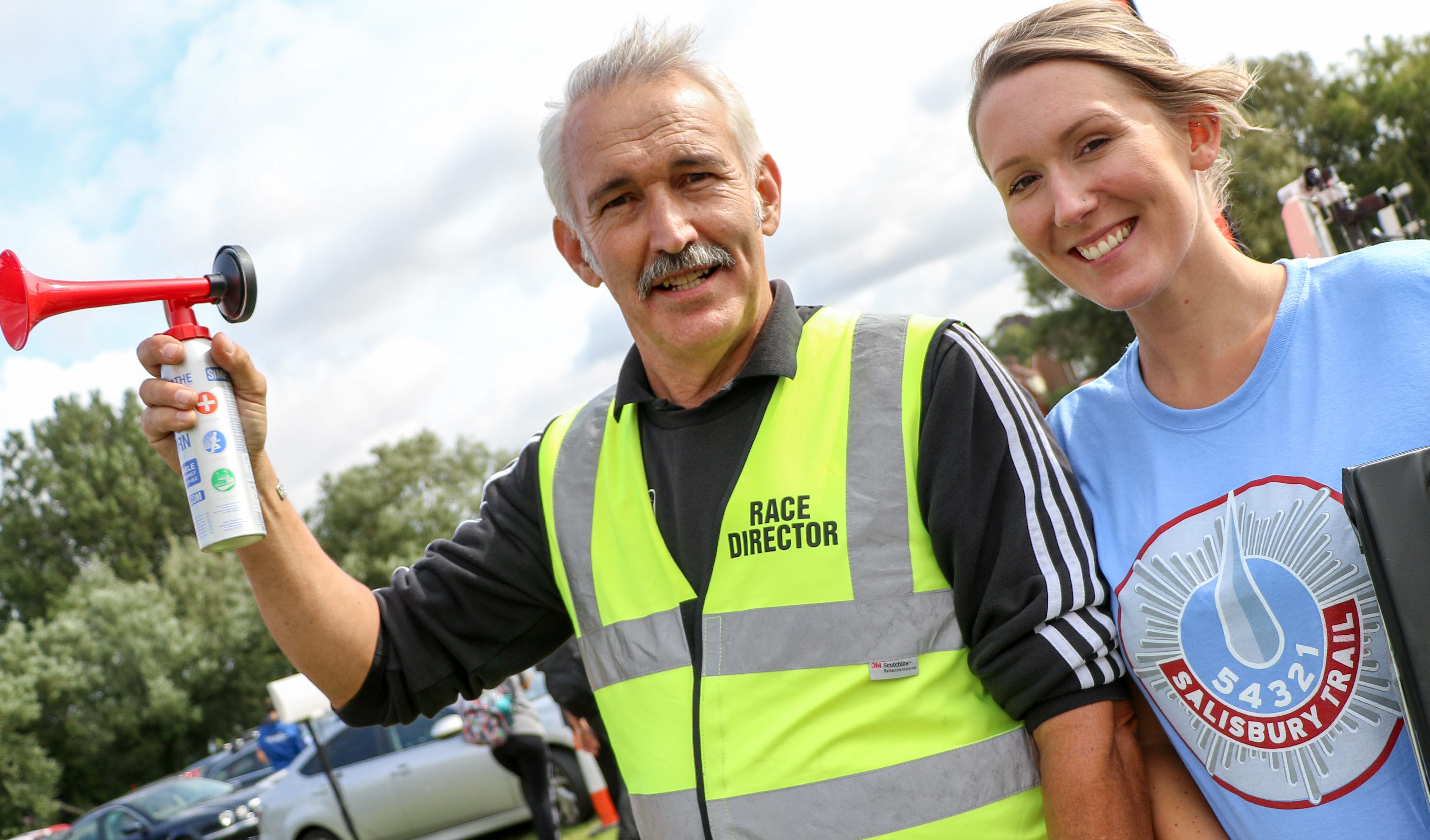 He says: "Upon my retirement from the fire service in 2005, following a 32-year firefighting career, I was recruited to a small and growing team of professional fundraisers for the Charity – essentially as an event organiser.
At the time this was a move to increase fundraising generally and put on a national scale events that would interest a wider fire service uptake.
The Tunnel to Towers event has exponentially grown from under 1,000 in the first year to 30,000 just in New York by the 10th anniversary in 2011.
New York firefighters have always had – and since – a close affinity to London Fire Brigade… and LFB have maintained a strong support and annual exchange trip to take part in the anniversary Tunnel to Towers in New York.
In 2010, The Fire Fighters Charity put on a fundraising trip to participate in the T2T 5K and opened it up UK-wide for supporters – which turned out to be emotional and a successful pilot event for perhaps future years. I had the privilege of coordinating this visit.
In 2011, our hopes were exceeded when – with strong interest in the 10th anniversary of 9/11 – we were able to take 75 UK fundraisers from the Charity to New York.
We took part in the 5K run – on the same route that firefighter Stephen Siller ran on the day, via the Tunnel under the East River to Lower Manhattan, to then be lost under the collapse.
Members representing the Charity were all strongly moved by the experiences. Seeing 343 flags held by 343 FDNY firefighters as we exited the tunnel, before ending at Ground Zero, was very memorable. Also, some 2,000 members of West Point military academy took part – and representatives from across the USA and other World Fire Departments – many running in full fire kit.
As a large group from the UK, we were made to feel very welcome and met with members of the Siller family and organisers.
The trip succeeded in raising £100,000 collectively from 75 fundraisers over the long weekend trip to New York – and was a trip to remember for a lifetime."
If you feel you'd benefit from our support, call our Support Line on 0800 389 8820 or make an enquiry online.