05.45: That noise… the alarm! Just one touch of the snooze button and then it's up, washed, dressed, followed by breakfast and, most importantly, a cup of tea! Then it's a case of making the kids' packed lunches – sorting the changing bag for the little one while doing so – and performing ninja-like moves over the floorboards to avoid waking anyone up. Phew!
07.10: Out the door to the car with the rest of the house still asleep…  achievement!
07.30: I arrive ready for my shift to start. The night shift ends before the day shift starts, so at the beginning of each change, we do a handover to make sure our clients get seamless care. The day nurses get information on what's happened overnight, if clients have specific needs, or if there's anything important we need to know for the coming shift.
Along with the clinical assistant we discuss the day's programme and how we can make it run as seamlessly as possible, so our clients have the most positive experience while with us. Nursing clients tend to let us know what time they would like waking up, with consideration to the daily timetable. We are extremely lucky to be able to provide a service where our clients' requests are prioritised.
0745: All systems go with the morning routines. When clients arrive at the centre, we complete a nursing assessment to get an overview of care needs, likes and dislikes, and these shape each person's time with us. For example, Frank has come for his first visit and naturally appears a little anxious. He hasn't been in a social situation since his stroke in July and his confidence has been knocked. Before his stroke, he was fit, well and working full time, so you can imagine what an impact it has had on his life.
With Frank's consent we help him access his important daily medications and assist him in taking them as he is unable to administer these independently. As nurses it is our duty to ensure training is maintained so medications are safely administered by the prescribed route, whether that be orally, injection or via a PEG (tube into the stomach).
0830: I attend the Multi-Disciplinary Team (MDT) meeting while the rest of the nursing team continue with clients' personal care and nutritional needs. The physios, exercise therapists, psychological team and nursing team meet to discuss relevant information about each client and if we can offer any further support. This may, for example, be a Welfare review to see if Frank could benefit from any funding or support upon returning home, or we may suggest he meet a psychologist to discuss emotions he's been feeling since his stroke.
0900: Nursing clients have access to Hydrotherapy, as well as non-nursing clients, so I head to the pool with Julie. She suffers from Multiple Sclerosis and requires assistance with all her needs. She doesn't have access to a hydro pool while at home, so really looks forward to being able to get into ours as the warm temperatures are soothing and great for strengthening exercises. We have both steps and hoist access, so we can help nursing clients access the pool in a relaxed, dignified manner while attending to their clinical needs.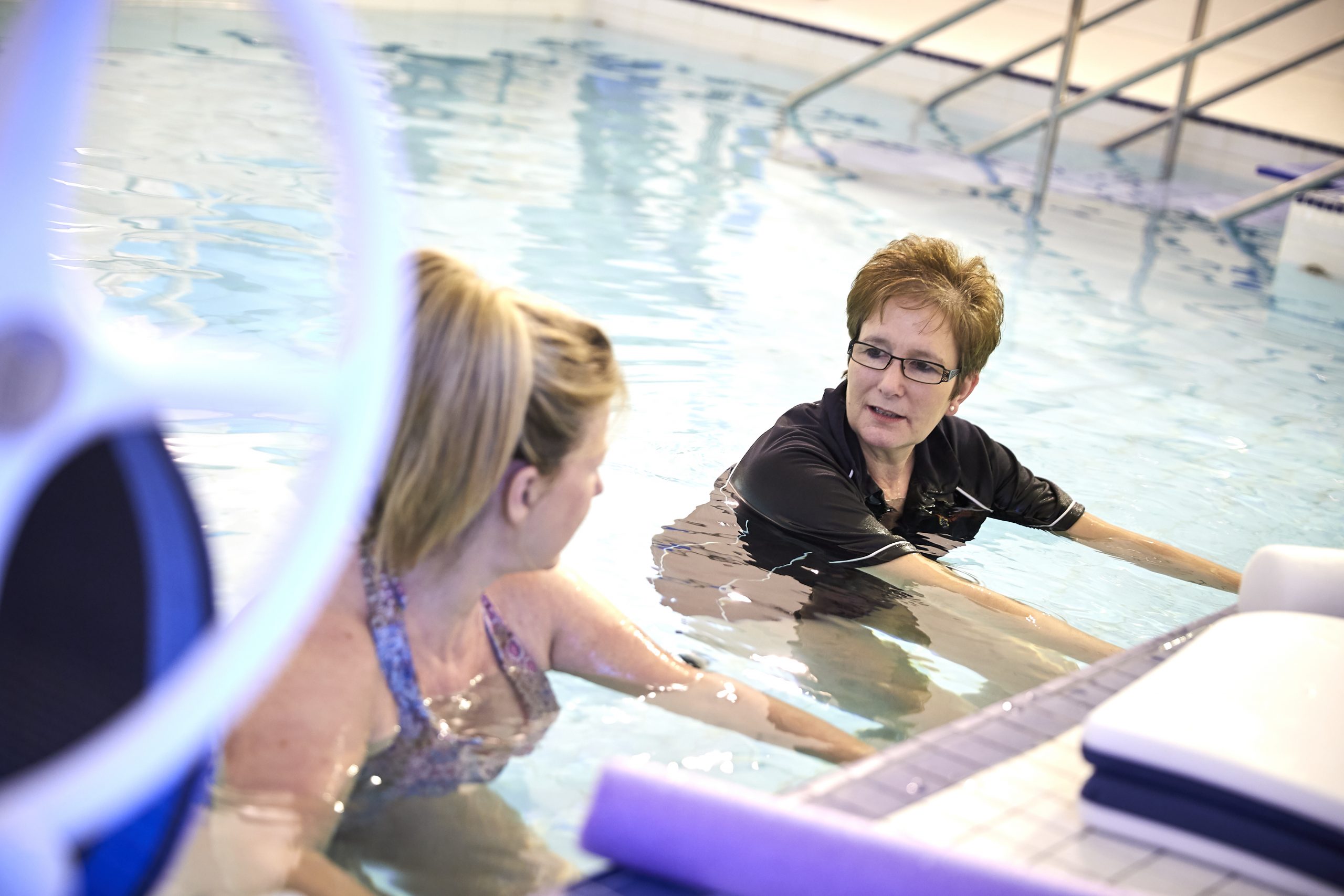 1000: After hydro, we help clients with personal care back in the privacy of their room, just in time for a much-needed tea break before gym sessions commence.
1030: Once refuelled, we assist clients to their gym sessions, helping them into or onto equipment where needed. We're available throughout their sessions so they feel supported and confident in taking part.
1200: Maintaining nursing records is vital within all nursing roles, and it's no different here; we take client record-keeping very seriously. From our in-depth nursing assessment upon admission, we can implement care plans specific to personal needs and requests, which include lunchtime medication administration as prescribed.
1230: Lunch time for everyone. We help clients to the dining area and collect trays or assist with feeding where needed. Some nursing clients have an increased choking risk due to the nature of their condition, so we are present at all mealtimes
1300: I touch base with the MDT to share any new information and discuss clients' best interests with the different expertise from around the centre. Afterwards, I head back to the nursing office where handover takes place to the late shift clinical assistant and nurse, before having my lunch break.
1330: Imagine having not left your home for the last six months because you have a life-changing condition and your wife/husband/partner is juggling work and running a family home. Days can be long with a lot of time spent alone indoors, so we love taking clients out for a walk when we can (weather permitting) as it can be very liberating for them.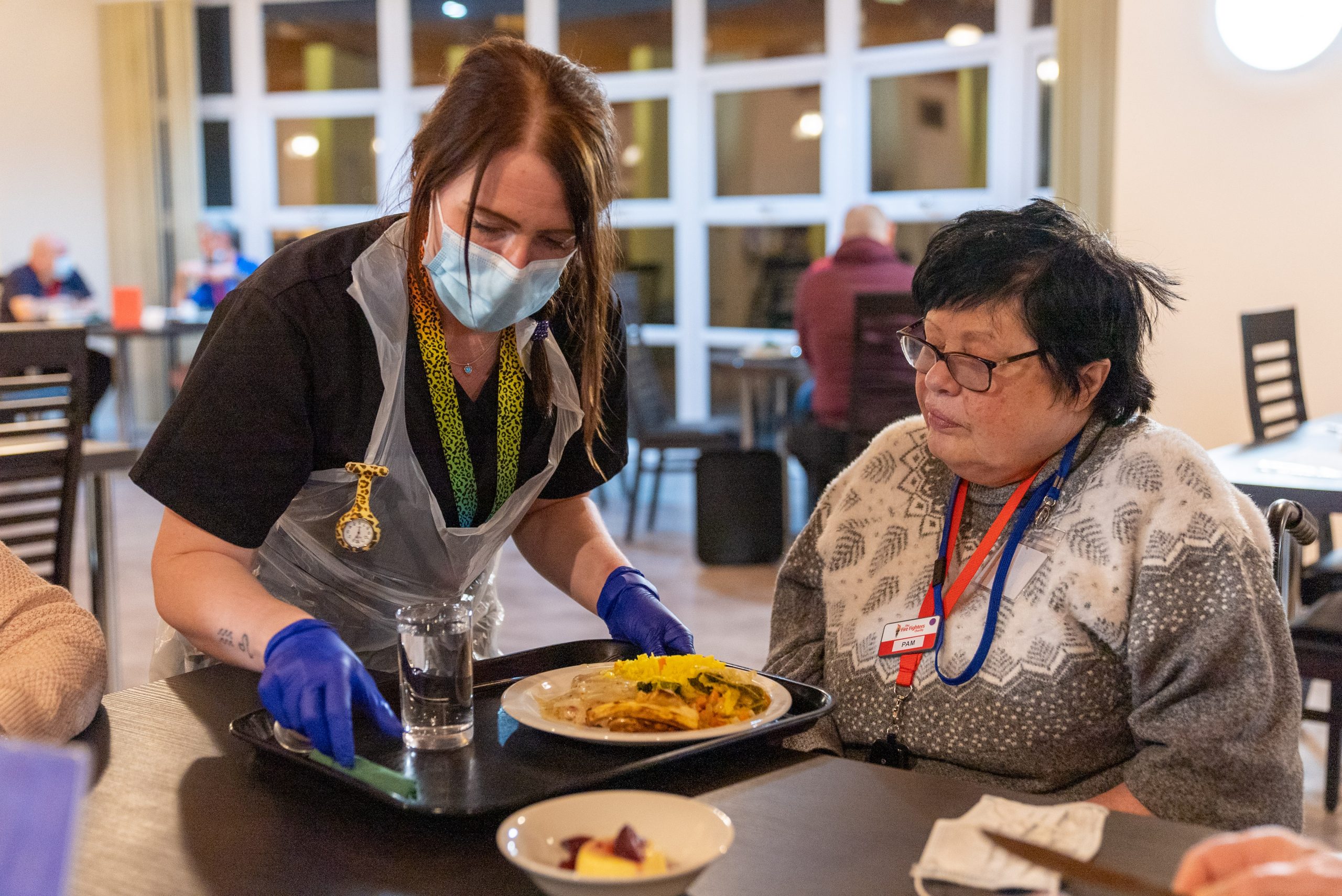 1400: Time for a choice. Whether it be baking, dominos, pool, snooker, table tennis, chair-based stretches, an afternoon siesta or a timetabled gym session, we will ensure clients get to fill the week with what helps them.
In the afternoon, we'll also do a lot of the background work for future clients. Believe it or not, people don't just arrive here with everything in place!
1530: It's home time for those of us on the early shift and the start of duties for those on the late shift. As per the morning shift, things kick off for the late shift with a handover.
1600: As trained nurses, we provide health and wellbeing information to all beneficiaries staying at the centre, not just our nursing clients. So we host workshops on different topics including alcohol awareness, men's health and women's health. This gives people the chance to ask questions, whether that's during the workshop or afterwards.
1745: Sandra needs her teatime medications before eating dinner, so we attend to these. Sandra lives at home with her husband who is her carer, as they have no family nearby. They've been under our care for years and Sandra's husband has trust and confidence in us. Whether he returns home once she's here or he chooses to stay with her, their visit gives them both a much-needed break.
1800: Meal time for everyone. Brian needs a hoist to help him into his chair, so we assist him. This way he can enjoy his meal in the dining room, socialising with others over his evening meal, which is something he rarely gets to do a home as he lives alone, relying on carers to heat his meals up.
1900: The nursing team takes a relaxation session. These are open to all clients, regardless of physical restrictions. People can grab a mat, chair or cushion, or stay in their wheelchair and just enjoy the atmosphere.
2000: We once again maintain notes to keep a record of care given before night shift nurses come on duty.
2030: The night shift nurses begin their duties. Our service wouldn't be accessible to as many nursing clients if we couldn't provide round-the-clock care.
2100: The late shift nurses are finished for the day, but they may stay on late to help with specific clients' bedtime needs. For example, Brian needs safe transfer in the hoist to get into bed, which needs two staff. The night shift nurse administers any bedtime medication.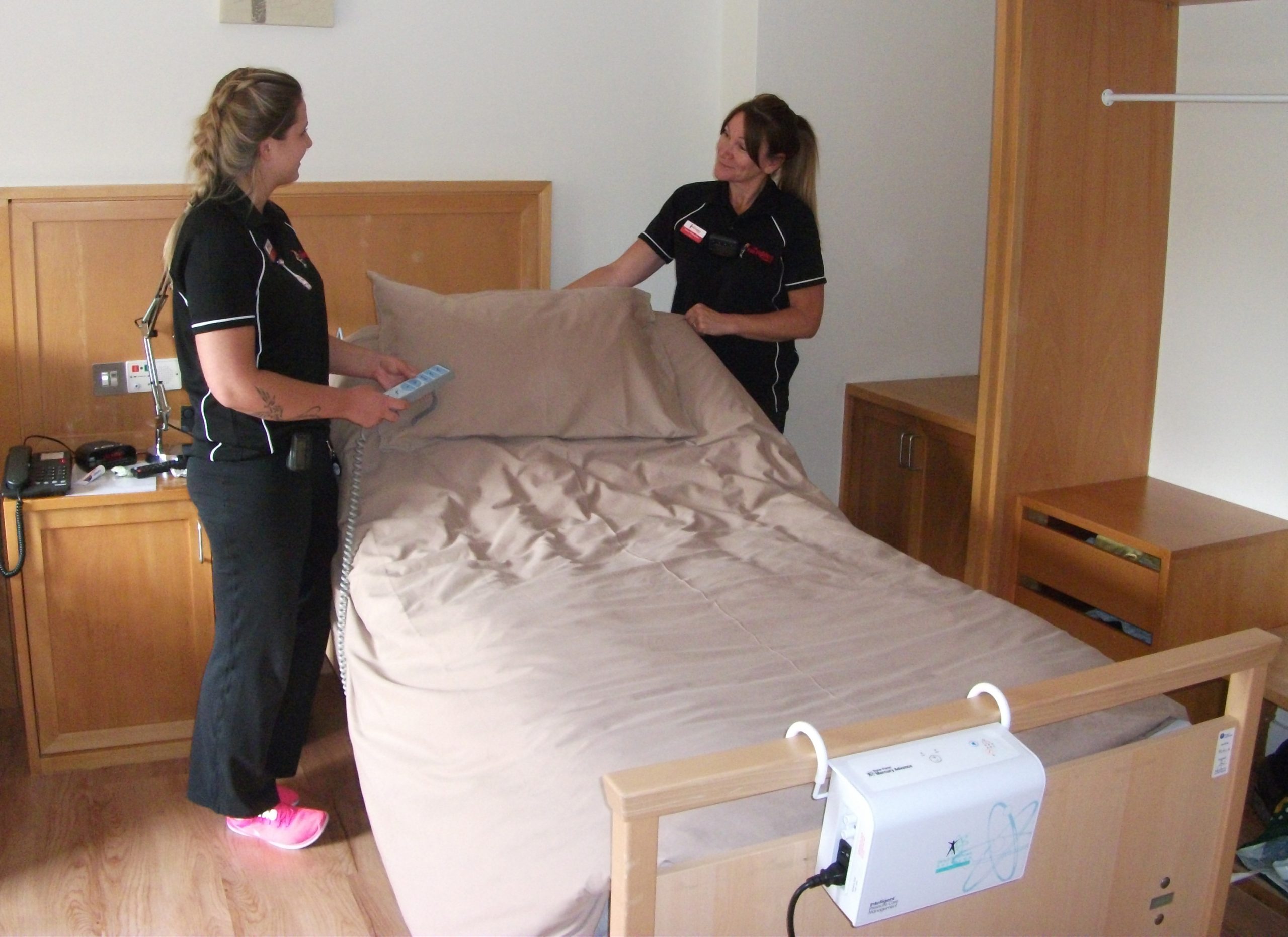 Overnight the nurse is available and will perform night time checks on nursing clients who require observation. Nurse call pendants can be activated at any time and we will be there straight away to assist clients.
0200: Rest and sleep are a vital part of recovery, but it doesn't come easy for a lot of people. Jim is 63 and suffers with PTSD, so doesn't sleep well as he suffers from panic attacks. It may be the early hours, but we'll sit with him and have a general chat to help him settle, so he knows he isn't alone.
0400: We carry on with our administration and documentation is commenced for the coming weeks' arrivals.
0730: The next day's early shift arrives and it all begins again.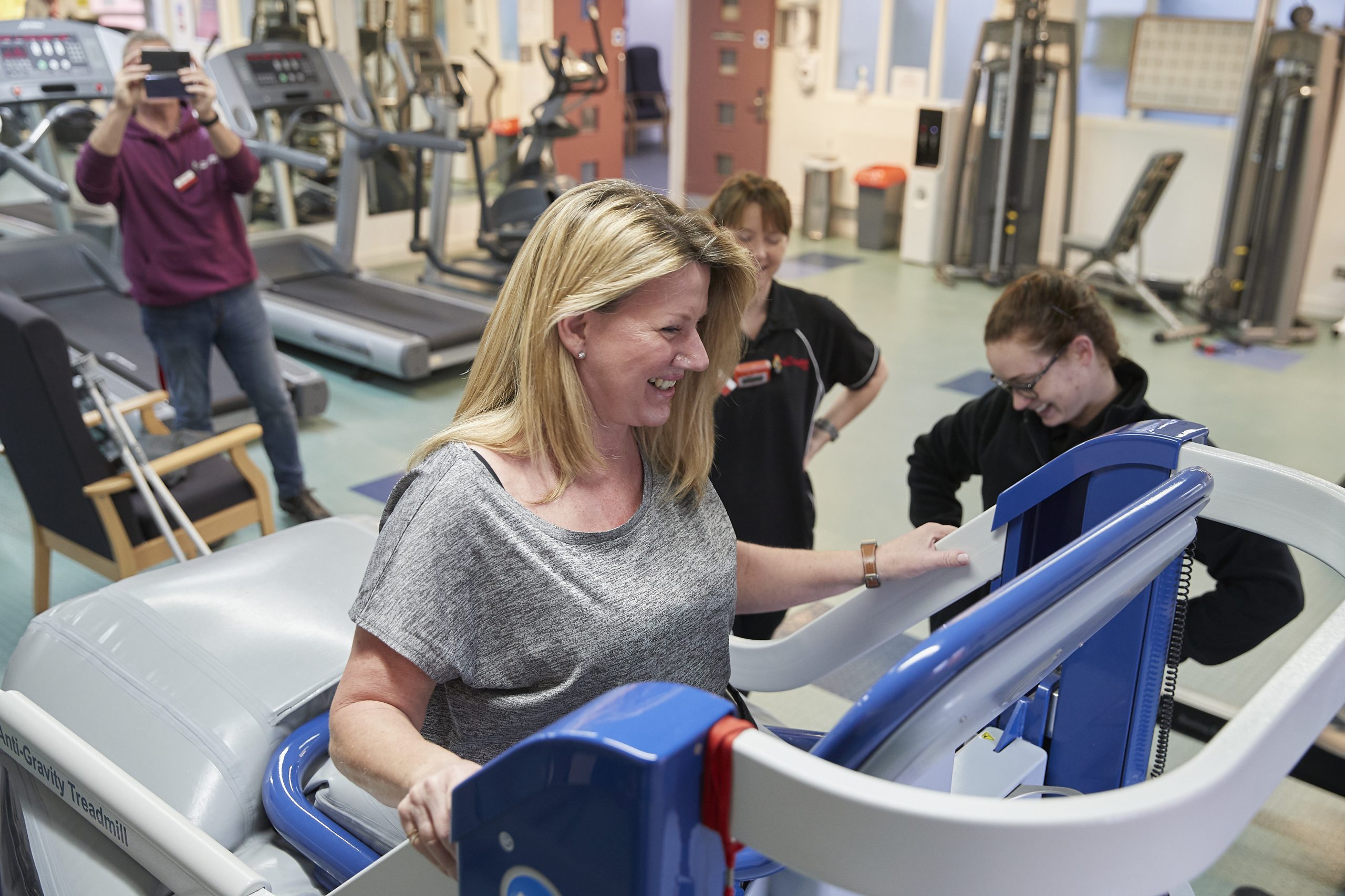 It's important to note that although our days are structured, we have to be flexible as you never know what might occur. A client may be feeling unwell, whether nursing or non-nursing, and need us to assess them.
We are in the privileged position of being able to provide bespoke individualised care to beneficiaries who need additional nursing support. We get to spend time with these amazing, inspirational people and their families, who are trying to deal with life-changing conditions. It's a job that we are all passionate about and incredibly proud to do on behalf of our amazing clients and the fire and rescue services community as a whole.
If you think you could benefit from the support of the nursing team, get in touch. Call us today on 0800 389 8820 or join MyFFC and visit the Access Support tab.
* Please note, all names have been changed for confidentiality