Our friends at Elvis & Kresse have been hard at work over the last year transforming their new home and HQ, with the ultimate goal to be 'Net Regenerative' by 2030.
The sustainable luxury accessory manufacturers moved to New Barns Farm in Kent in December 2020, as the business continued to grow since its launch in 2005.
Elvis & Kresse, which was co-founded by Kresse Wesling and her partner, transforms discarded fire hoses into stunning handbags, wallets, belts and more – with 50% of the profits coming directly to The Fire Fighters Charity. And that's just one part of the hugely successful business.
Now, having outgrown their original site Tonge Mill – and seen the team grow from two to 20 – they've made the big move, while pledging to not only be 'Net Zero' by 2030, but 'Net Regenerative' in that same timeframe too.
"Over the last century economic growth has largely been fossil fuelled, hence a call by many environmentalists for de-growth," says Kresse. "We aren't sure that this is the right approach; we would rather build a business that can flourish and thrive, but only if its growth has vastly more positive externalities than negative ones.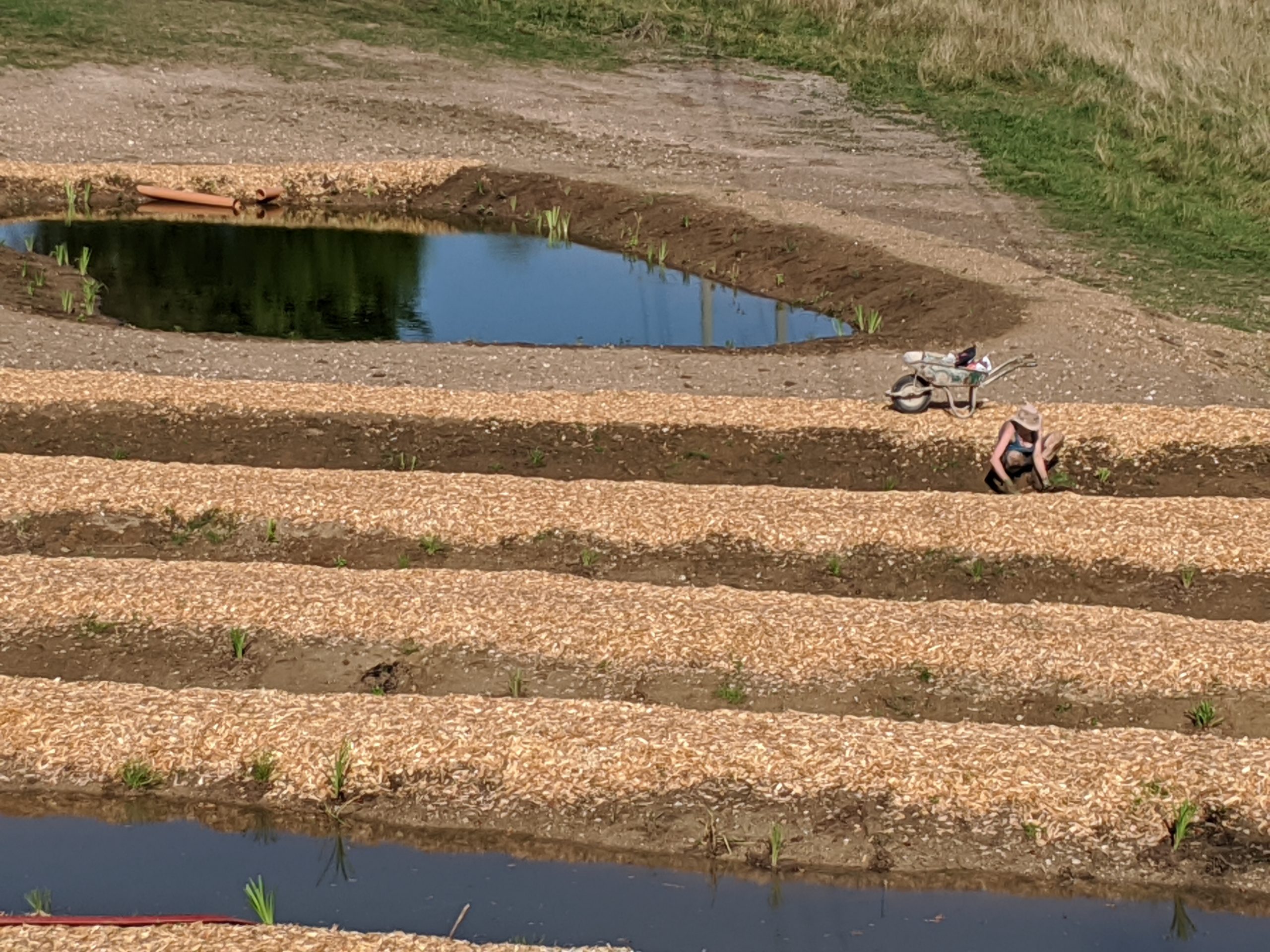 "We can and should grow, but only if this growth is renewably fuelled, if more materials are rescued, if we can donate more to our charity partners.
"On a farm we can act directly, by choosing a regenerative path we can be abundant and positive, we can dramatically increase topsoil, we can sequester carbon, we can improve biodiversity."
She adds: "We can't offset our carbon, we have to systematically weed it out and simultaneously put the same care and love into our soil that we continue to put into our decommissioned fire-hose."
Since moving onto the farm, Elvis & Kresse as a whole has made huge strides towards its ultimate goal – with a new eco-workshop, freshly brewed compost tea being made and a solar powered aluminium forge, to name just a few.
The team have also taken full responsibility for the planting and stewardship of 3000+ trees and bushes that they aim to plant by the end of February 2022.
Speaking about the eco-workshop, Kresse says: "By this time next year we will have our workshop complete, our vines (we will be planting 11,668 vines in April!) in the ground, and we will have had our first summer of market gardening. What an adventure ahead!"
We will be updating you in a few months time with how the transformation is going, and you can read more about the developments on the farm in Kresse's blog here.
You can find out more about our current Charity partners, as well as how to become involved yourself, on our corporates page here.