Whether you're living with a long-term health condition, you're finding things challenging when it comes to your mental health, you're needing a helping hand with your welfare, you're living with ongoing symptoms of Covid-19 or any number of other reasons, we're here for you.
And just one of the avenues of support we offer is to individuals who have suffered an injury, either at work or outside of their job.
But none of that would be possible without your regular donations.
These valuable donations go directly towards supporting individuals in our fire services community. And that's not just firefighters, it's every member of our fire family, as well as their spouses, partners and dependants.
At our three centres alone, just one of the programmes we offer is a dedicated rehabilitation week for eligible beneficiaries who we feel would benefit from face-to-face support, surrounded by others going through their own recoveries.
A typical rehabilitation week would include one-to-one time with a Physiotherapist or Exercise Therapist to create a specialised exercise programme, group workshops and sessions on everything from managing stress to nutrition, group time in the gym and hydropool, walks in the beautiful surroundings and so much more.
So, if you are able, we'd hugely appreciate your ongoing donations to ensure we can continue offering this support to people just like Josh…
Josh Bainbridge recently attended Jubilee House, our centre in Cumbria, after tearing his ACL while playing football.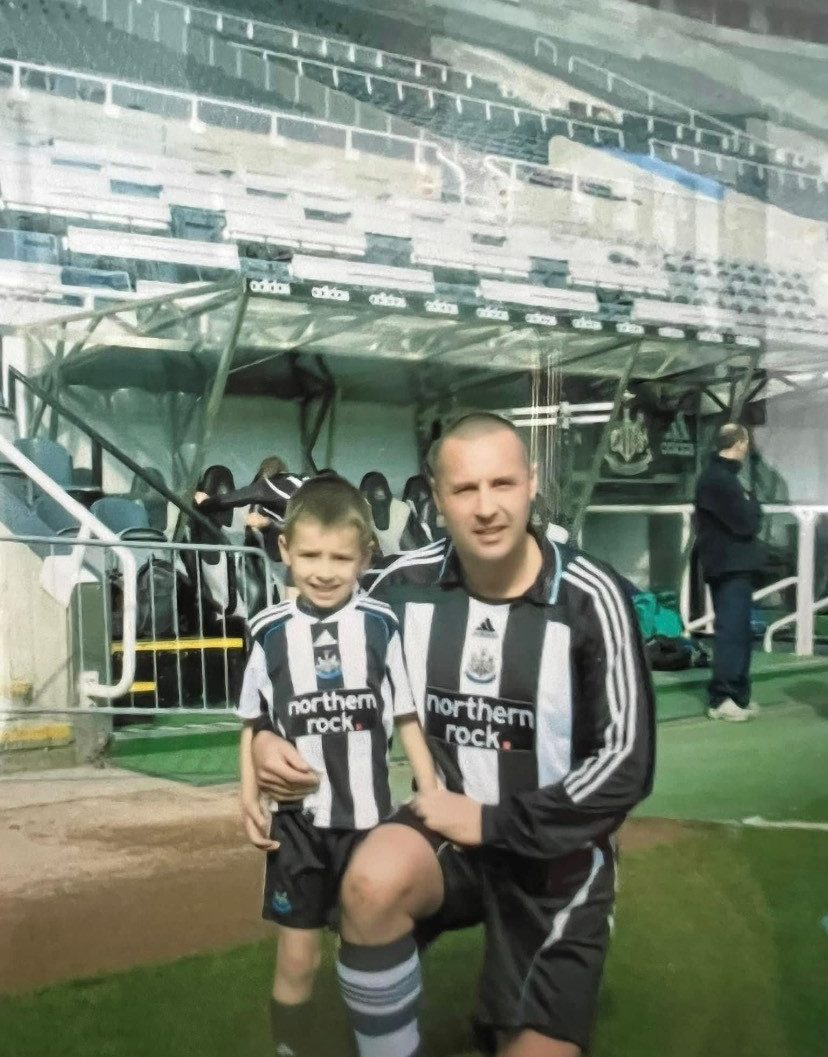 Support people like Josh by donating now
The 18-year-old is the son of a County Durham and Darlington FRS firefighter, Paul, and heard about the support we offer dependants like him through his dad.
"I did my knee in while I was playing football in May 2021, I snapped my ACL, and the recovery was quite long from that which meant I wasn't able to play," says Josh.
"I'm really into football and I'd love to look at an American scholarship to play eventually. I got approached when I was 16-17, which is what I was aiming to do, but having this injury has knocked me back a lot.
"One of my dad's friends said he knew of a lad whose dad was in the service and was supported by this Charity. My dad rang up and enquired and they said, 'of course'."
Josh adds: "I had no idea I was eligible too. It's brilliant.
"I came to Jubilee House and it's been amazing. Seeing professional physios, while being given specific exercises, is great. It's just getting that extra bit of help and someone telling you to push yourself, and telling you what's safe to try, that's what I needed.
"It's such a confidence boost, while meeting other people from across the fire service."
Josh says the week's stay proved a huge help to him and set him ahead on his recovery, so he can ultimately look at pursuing professional football in the future.
"It's a brilliant facility," he adds. "I didn't know what to expect, but the gym and facilities are brilliant. I'd encourage anyone to get in touch for support, and particularly encourage dependants of fire service personnel to find out more too. I had no idea I could access all of this."
We simply couldn't help people like Josh without your support.
Donate now to ensure we can be there for you and your colleagues when you're most in need: