We've been delighted to see so many of you enjoying our children's book, The Wolf Was Not Sleeping, which we're giving away as an exclusive gift to UK fire families.
Designed to help you share the pride you feel in your job and to help you talk about it with the young people in your life, the book by children's author Avril McDonald also features a special foreword from HRH The Duke of Cambridge.
So, have you claimed yours yet? We have more copies available – order yours here: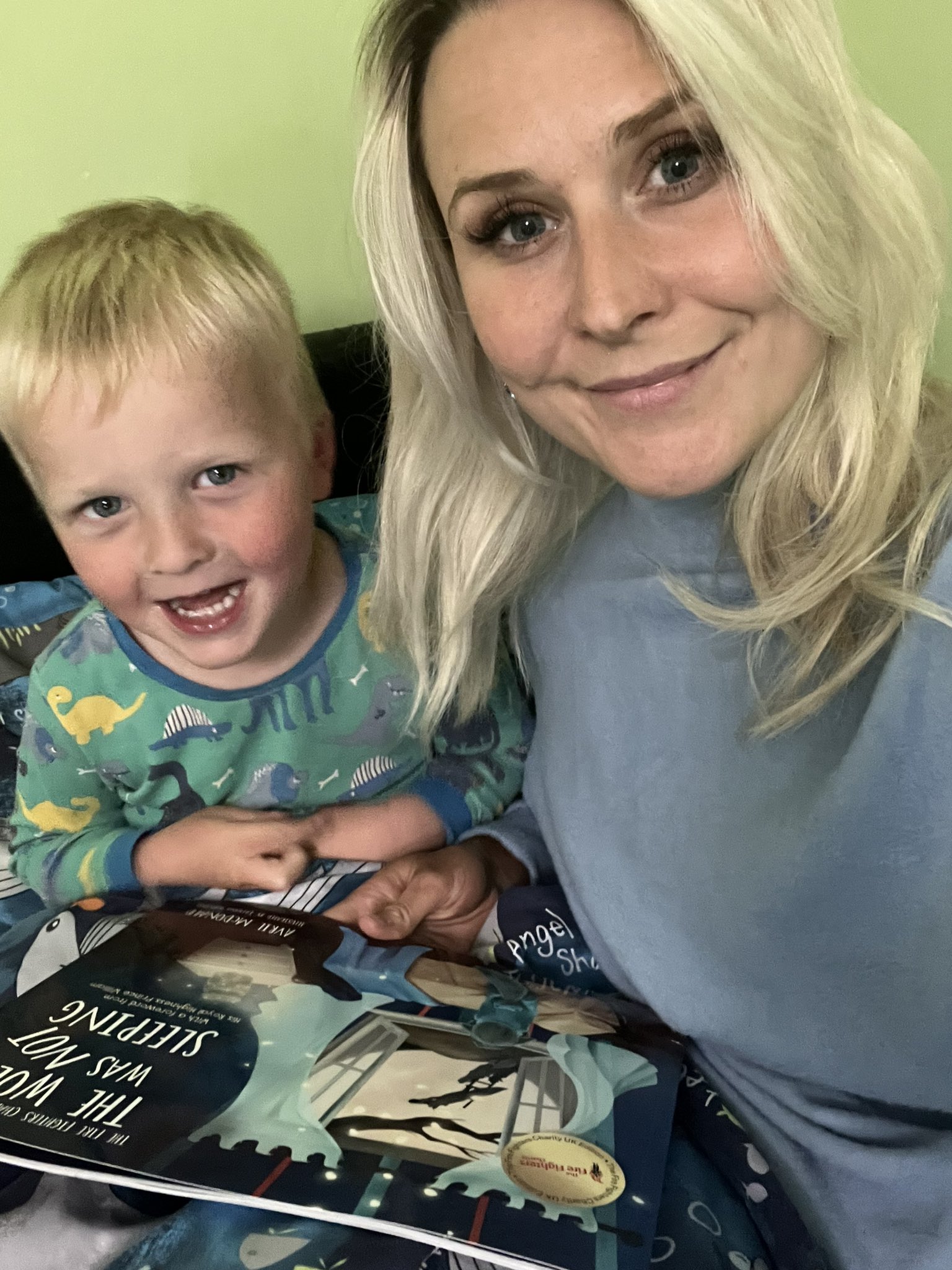 We'd now love to see how much you've enjoyed the book and hear your thoughts on it. You can send us your photos, perhaps reading the book with your children or grandchildren, or even record a short video review for us, sharing some of the things you enjoyed most about it. You can email your feedback photos and videos to marketing@firefighterscharity.org.uk and we'll share them on MyFFC and our social media channels.
Scroll down to see what people have thought so far.
"If only the book had been available when my family were young maybe they would not have worried about their daddy dealing with a major fire."
"The book helped to convey the responsibilities, risks, and safety mechanisms involved in On-Call firefighting in a simple and appropriate manner. It also helped to explain how each individual makes up part of a crew that looks after each other."
"Reassured my daughter… Great characters, great storyline."
"Beautifully illustrated and can be read to any child with relations in or out of the service."
"The book is extremely good and has now been passed to other firefighters with children."
"My 7 year old son enjoyed the book and it helped him relax about my work."
"A fine example of simplifying a sometimes difficult to explain subject. Thank you."
"He understood better that there was a team to keep me safe while we help others."
"Beautifully written, beautifully illustrated, a wonderful gift that we will treasure, thank you."
"My granddaughter loved the book. We were able to talk about why the wolf was worried and the idea of people helping each other and looking after one another (which applies outside the FRS too). It also mentioned death which is good – everything dies and we've had previous conversations about that. I was surprised how much she liked the book and how much she understood."
"It's a wonderful story about team work and looking-out for each other when working in dangerous situations."
"My eldest daughter has been quite anxious post lockdown, I used the book to talk about my work but also about us as a family unit and it seemed to help."
"It helped them to understand what I do, and how I am kept safe with all of my other watch members."
"As a wife to a firefighter I found this book beautiful and brought me to tears. Loved it."
"This book is a lovely and clever way of putting a child's mind at ease and also gives a clever insight to the firefighting family within the service. Couldn't recommend it more!"
"My daughter, who is older, said it was a very good explanation of the role for younger children and she felt it would have been helpful to her during her younger years. As her father passed away a few years ago (not work related) this is a lovely keepsake as well for her. The younger member of the family loved the story and the team effort!"
Please note – we now have Welsh books available too, so if you'd prefer a copy in Welsh, let us know.