Waitrose Horley generously donated £1,000 towards a very special Open Day with Surrey Fire and Rescue Service recently, as part of its Community Matters Scheme.
A group of children and their families, working with Homestart East Surrey, were invited to Surrey FRS' training centre in Reigate on 17 August to meet the crews, find out more about firefighting and hear a special reading of our book, The Wolf Was Not Sleeping, by Surrey's Chief Fire Officer, Dan Quin.
On top of that, Morrisons in Reigate generously donated £100 towards a delicious picnic lunch on the day, which complimented snacks provided by Waitrose.
The kids, who were all under the age of seven, were given a tour of Reigate Fire Station at the start of the day, with the chance to chat to crews and ask any questions they may have.
They were then treated to a number of fun activities, including holding the hoses and seeing the fire engines, before sitting down for the reading by Dan Quin and a chance to meet Surrey's fire dogs.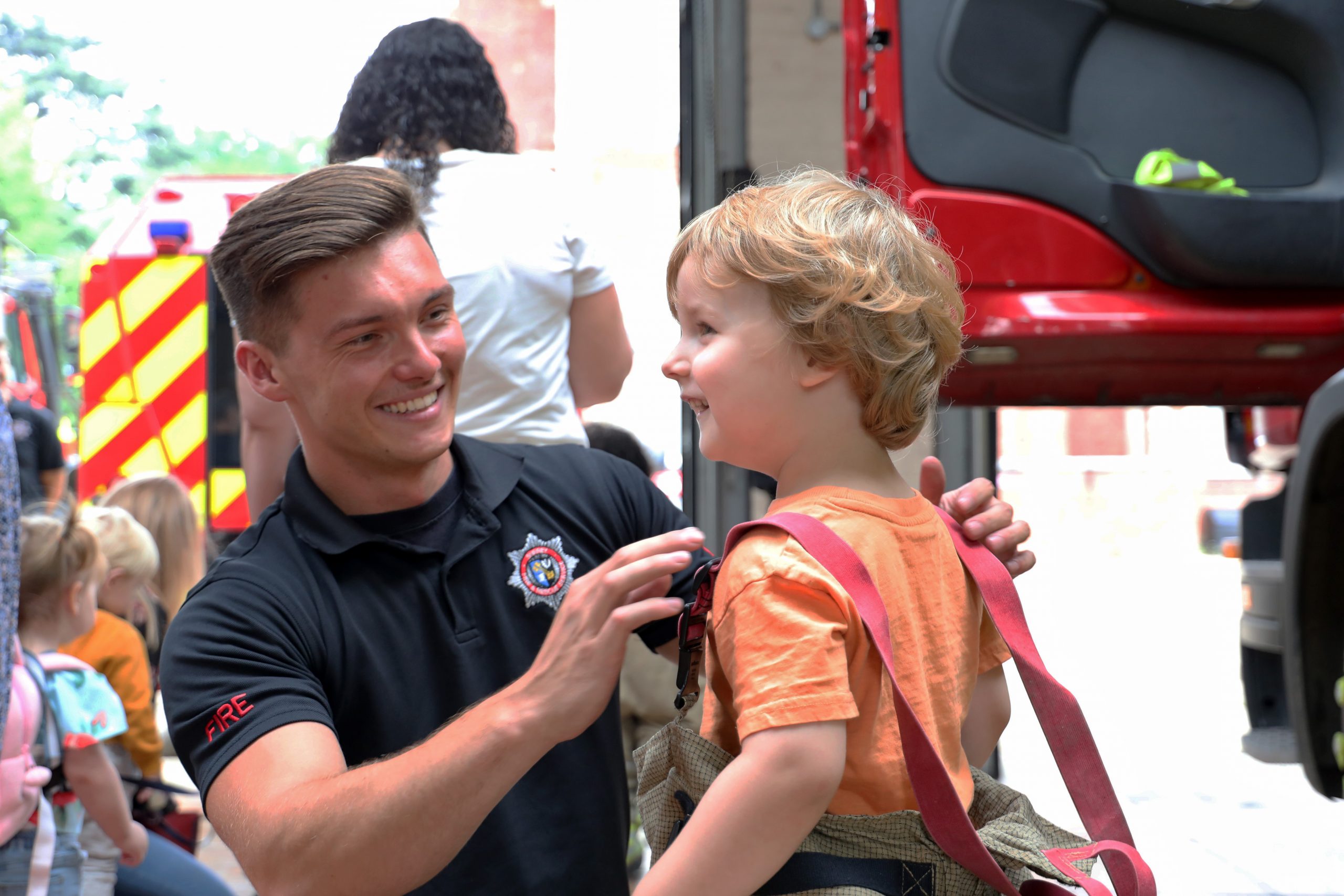 Meanwhile, 12-year-old Charlotte Rusbridge very kindly made up a number of goodie bags full of sweets out of her own pocket money, to offer to the children on the day.
Louise Furneaux, Community, Corporate and Events Fundraiser at The Fire Fighters Charity, says: "This day was the result of a lot of hard work and huge generosity from Waitrose Horley, Morrisons in Reigate, Homestart East Surrey, Surrey Fire and Rescue Service and the local community – it really was a wonderful morning and I want to whole-heartedly thank everyone involved.
"Events like this go such a long way in raising funds and spreading awareness about the vital work we do, supporting our whole fire family and empowering them to live healthier and happier, throughout their lives."
Waitrose Horley's Branch Manager, Julia Maguire, adds: "We were delighted at Waitrose Horley to support The Fire Fighters Charity and Home Start East Surrey in giving local families a day to remember. Our Partnership Purpose is 'Working in Partnership for a Happier World' and we hope the donation has brought a little happiness to those that attended and those that may benefit from the donation."
To everyone involved in the day, including Volunteer Team Manager Martin Foote and Service Coordinator Caili Anderson, a huge thank you from everyone here at The Fire Fighters Charity.
Here's what some of the children said when asked for the "best things" about the day:
"Best thing was the kitchen fire – made me jumpy! I had to close my eyes"
"Chester the dog – I cried when he went away."
"Sitting in the fire engine, the hoses, wearing the helmet, watching the pooch.
"It was amazing, brilliant."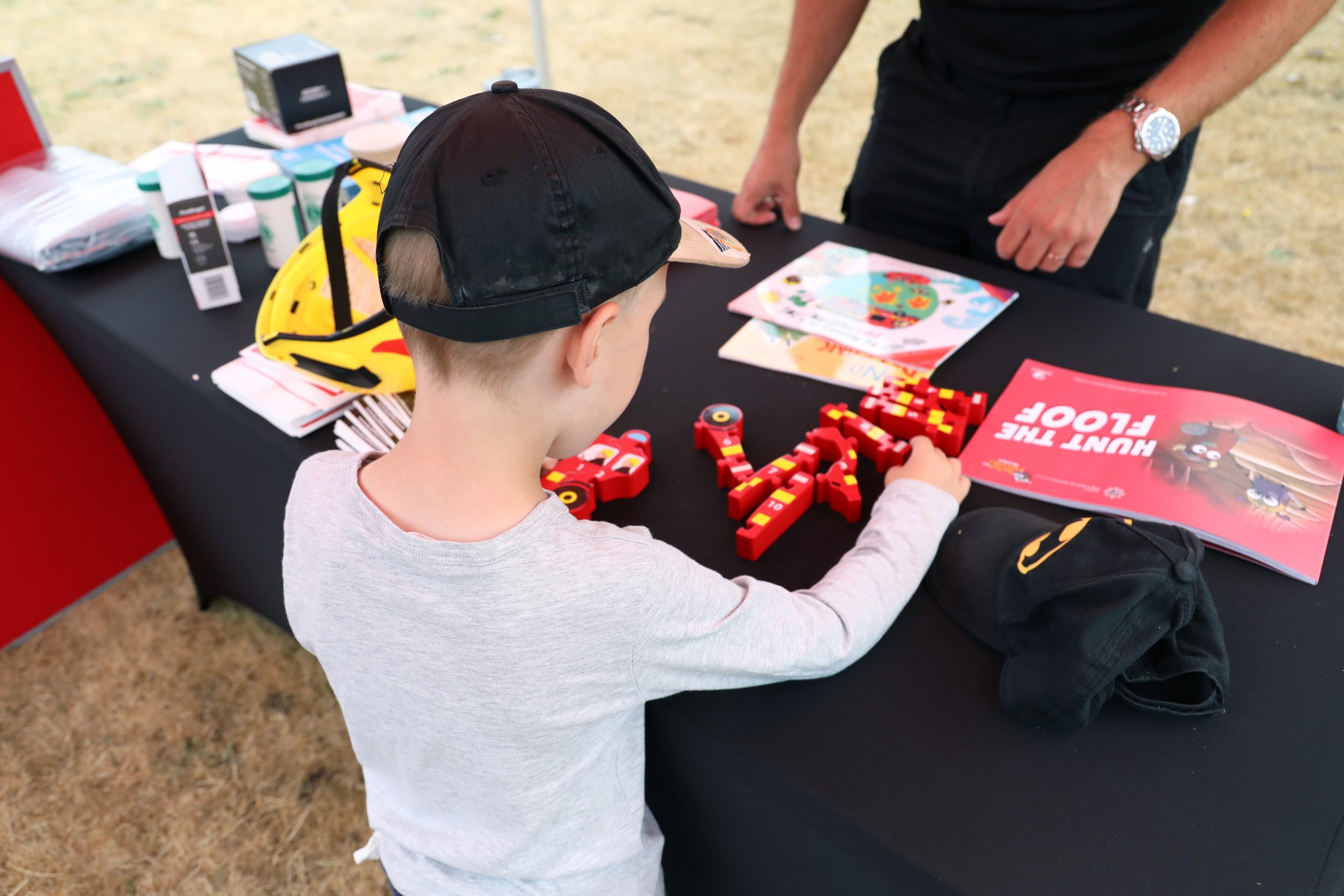 "I liked the fire."
"Seeing the doggy – he found the ball, a very clever doggy."
"I'd like to be a fireman."
"Sitting in the fire engine-looking at all the things, the helmets, torches."
"The fire was so hot I ran away."
"You have to shout if there's a fire and call 999."