For single parent and former retained Dorset and Wiltshire firefighter Claire Allen, The Fire Fighters Charity plays an important role in her family. Visiting our centres enables her to spend some much-needed recuperative time with her 11-year-old son, Josh, away from the stresses of everyday life.
"Both Josh and I have ADHD, which makes things a constant rollercoaster in terms of stress management and living in harmony with each other," says Claire. "I recently broke up with my long-term partner; he has been the father figure in my son's life for six years, and Josh was expressing a lot of anger at home, not really knowing how to express his feelings. Staff at his school told me they were concerned at how withdrawn he'd become."
Having split up in March, Claire was anxious about the fast-approaching Easter holidays and how Josh would handle being at home. Having previously visited Harcombe House, she applied for a recuperative break for the pair of them at any of the three centres, thinking it would be too late. But, she says, her guardian angels intervened: "I never thought we'd be able to be accommodated, so when the Charity contacted me to offer me a place at Marine Court, I nearly fell off my chair."
Claire says the week in Littlehampton gave the pair a break, giving them time to bond: "If you asked Josh what his favourite holiday of all time is, he would always say it's one with The Fire Fighters Charity," she says. "Both of us are just so much more relaxed, and take time to focus on each other."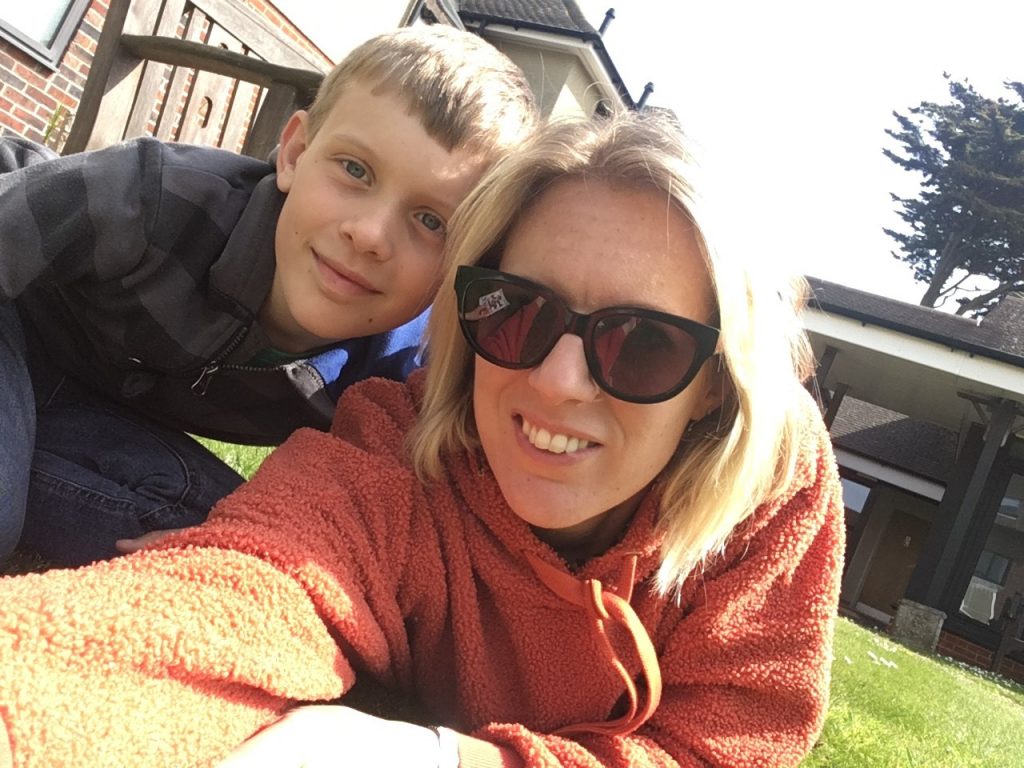 Having experienced some difficulties while still working in the fire service, Claire says being able to give her son a nice holiday makes it all worthwhile. "After our stay at Marine Court, the staff at his school said they've suddenly got the old Josh back," she says. "It's like someone has pushed the reset button, and I'm so glad he'll be able to remember Easter 2019 with such fond memories, rather than the negative way it was looking likely to be. He still gets a little bit tearful, and doesn't realise when he gets angry at homework or his keyboard it's because of everything going on at home, but he's so much better than he was."
Wanting to do something to say thank you for having them, Claire gave Marine Court a painting she had done a few years earlier. Having always been a creative person, Claire also worked as a photographer alongside her retained duties, but when injuries sustained during a car crash in 2013 meant she couldn't hold a camera, she picked up a paint brush.
"A few days before going down to Marine Court, I was feeling so overwhelmed with relief that we didn't have to be in the house alone for a week, so I was looking for a way to say thank you," she says. "I went into my painting storage and saw the print of a picture I'd given a friend a few years earlier, depicting my two best friends at the station, and thought it would be perfect to give to the Charity. I don't mind what they do with it, but I just wanted to make a difference to their lives in a small way, to try and say thank you for the huge difference they've made to ours."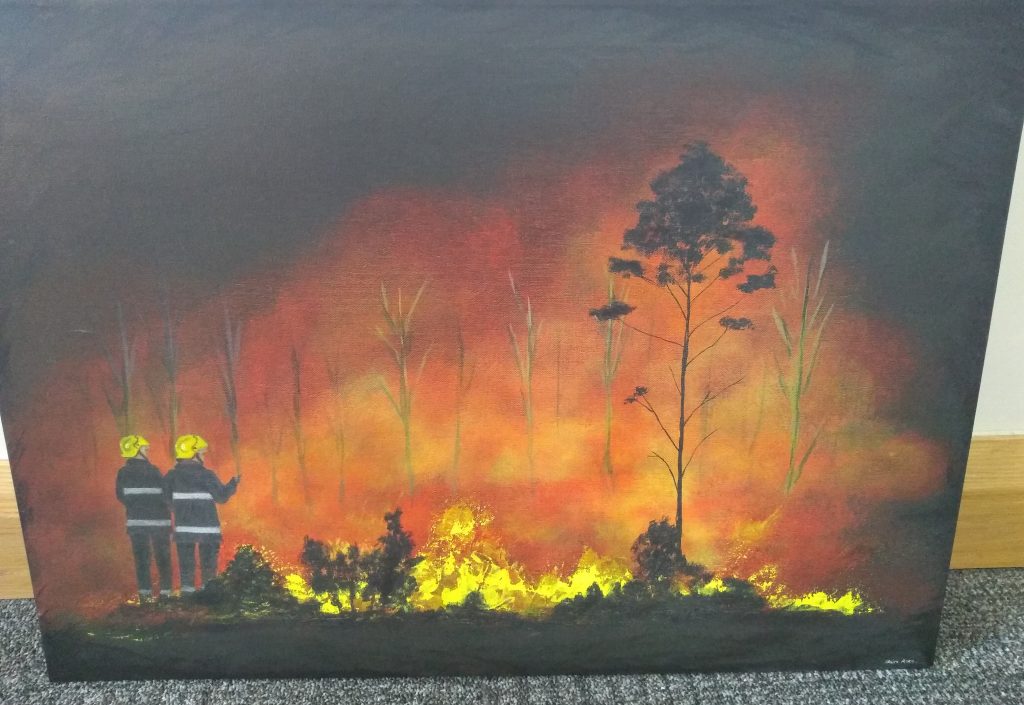 As a single parent, Claire is proud that her role in the fire service allowed her to provide for her son, and she wants more people to cast aside embarrassment in order to accept help: "If you can't do it for yourself, do it for your kids or loved ones. You won't regret it. I am eternally grateful to The Fire Fighters Charity, and I am so glad I asked for help when I did."
If you think you could benefit from a recuperative break with The Fire Fighters Charity, why not get in touch and see if we can accommodate you?
Share your story