Call us on 0800 3898820
Open 8am – 5pm from Monday to Friday
If you would like support when we are not available…
Please complete the form below and if you require emergency support the following organisations may be able to assist you details below.
Other sources of support when we are not available
Sapper Support is a registered Charity providing helpline support for veterans and 999 staff experiencing PTSD and associated mental health illnesses.
Run by volunteers, the helpline is accessible 24 hours a day and support can be accessed by calling 0800 040 7873 or 0800 040 7783, texting 07860 018733 or visiting http://www.sappersupport.com
The Samaritans provides round the clock telephone support for anyone struggling to cope.
Support can be accessed 24 hours a day by calling 116 123 free of charge.  https://www.samaritans.org/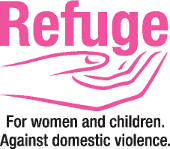 Refuge For Women and Children. Against domestic violence is run in partnership with Women's Aid and Refuge and offers a free 24-hour National Domestic Violence helpline for those facing violence or abuse. Support can be accessed by calling 0808 2000 247. https://www.refuge.org.uk/