For retired firefighter Keith Baxter and his wife Barbara, their future was planned out from the moment they stopped working – they wanted to travel the world and continue the adventures they'd enjoyed together for years.
Tragically, those dreams were abruptly halted in 2015, just days after they'd downsized and moved into a new home together, when Barbara suffered a devastating accident. She was left needing round-the-clock care and spent around two years in hospital and rehab.
Keith, who was a wholetime firefighter in London Fire Brigade until 1988, says it was the Charity that he turned to in those first few years, receiving much-needed support from our nursing team over the phone. Then, when the pandemic hit and he was left caring for Barbara single-handedly at home, he once again reached out for support – and he says it was "invaluable".
"I had to retire early from the fire service, in 1988, following an accident," says Keith. "A colleague and myself were pulling a floorboard up using our personal axes, the board split and my colleague fell backwards into me. We had the older helmets then without the face masks and the blade of the axe implanted in my forehead.
"After the initial hospitalisation and recovery period, I suffered from headaches and dizziness and was pronounced permanently unfit."
Keith instead focused on building up his own construction business with Barbara from there – and they grew it into a hugely successful company.
"We owned a large house in a fairly desirable area of Essex at the time and enjoyed travelling. In fact, we eventually bought a house in Spain and had a yacht that was based in Corfu," says Keith.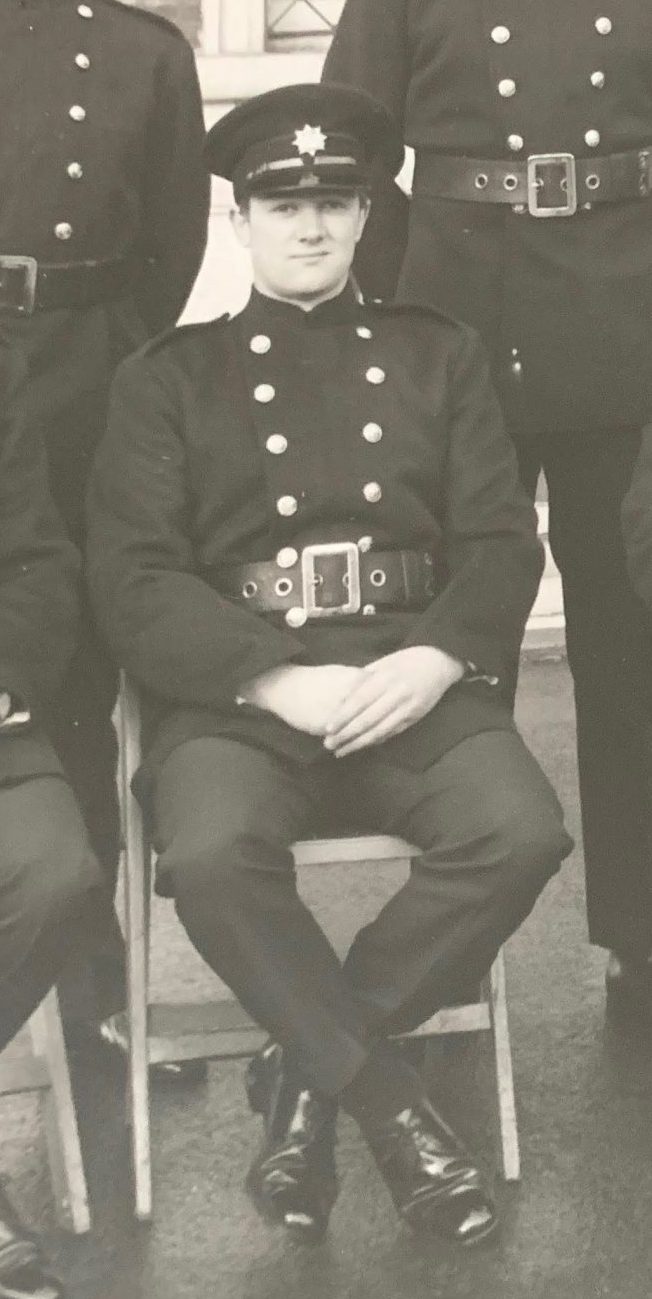 Having enjoyed years of success and a comfortable life with their children, they finally looked to downsize in 2015, hoping to dedicate the money they saved to their future travels. However, just days after moving into their new home, Barbara had a horrendous accident.
"Just 10 days after we moved into the house, with seemingly a good life to look forward to in retirement, Barbara fell backwards down the stairs, hit her head on the door frame on the bottom and was taken to the Royal London Hospital in Whitechapel, (as her injuries were so severe that no local hospital could treat them)," recalls Keith.
"She had severely fractured her skull, broken her neck at the join of the spine and had damaged her brain, which for a lady of 67 years old, was extremely traumatic."
Barbara spent five months in the Royal London before she was transferred to a local hospital. She then eventually gained a place at The Royal Hospital for Neuro Disability in Putney where she spent another five months.
Keith says: "She now suffers from severe memory loss – she has hardly any memory at all, she doesn't know any of the family really – as well as severe fluent aphasia and lack of any initiation to look after herself or to move without assistance."
Unsure where to turn for support, while facing an uncertain future, Keith recalled hearing about the support the Charity provides to serving and retired fire service personnel and got in touch.
"I spoke with [Nursing Services Lead] Kath Savage in 2016. She was extremely helpful and understanding," says Keith. "I remember I broke down in tears on the phone, I was pretty desperate at that point. But Kath was extremely kind.
"We were considering the possibility of taking Barbara to Jubilee House for some rehabilitation and therapy. I went up first and met Kath, who showed me the wonderful facilities there, and we agreed that when Barbara was discharged from hospital we would consider her going there.
"As it transpired, Barbara ended up going to a local rehab centre where she stayed for some time, so didn't need to go to Jubilee – and the journey would have been difficult for her in any event."
Barbara eventually returned home in 2017 and Keith employed live-in carers to look after her. However, when the pandemic hit, her main carer has to leave for her own medical reasons and Keith was left alone.
"I have joined a couple of the digital Living Well Groups video calls, which has been beneficial and interesting."

Keith Baxter
"It was around that time that Clare Hannaford, who runs the Living Well Groups, made contact with me. She was largely seeing if I was okay, which was very nice of her," says Keith.
"It proved to be very helpful because, at that time, I had very little – if any – help from the community. The regular calls from Clare were invaluable, just to speak to someone. More recently I have joined a couple of the digital Living Well Groups video calls, which has been beneficial and interesting. I didn't say an awful lot, but I enjoyed listening."
Keith eventually decided caring for Barbara alone was too much and in May this year, found a lovely care home close to where he lives for her to move into.
"I've have had a life-changing experience, it felt like we'd had everything lined up to go when it happened… It was like someone said, 'no, you're enjoying yourself too much here'," says Keith. "But I do keep myself busy now. I need to get on and deal with it, I've got to. I'm so thankful for the support the Charity provided to me."
If you'd like to join one of our Living Well Groups, either online or face to face, you can find out more about them here. Meanwhile, if you are caring for someone – or are facing the possibility that you might have to start – and would like support from The Fire Fighters Charity, get in touch today either online or by phoning 0800 3898820.