Staying socially connected is so important, but we know that when you leave your career it can be easy to feel disconnected from the fire service and the friends you left behind.
That's why we started our Living Well Groups: to ensure no retired member of the UK fire family feels lonely or like they have nowhere to go.
Run by volunteers, our groups are the perfect place to share experiences, past and present. We offer both face-to-face and virtual meet-ups, so you can choose what best suits you.
To find the calendar of upcoming meetings, click on the link below. You'll then be able to click on each appointment to find further details and how to join:
Virtual groups
Find out more about virtual Living Well Groups here.
Local face-to-face groups
Groups meet regularly, often at community fire locations and discuss anything of interest to their members.
Guest speakers from our Charity and beyond cover all sorts of topics, from health and wellbeing advice, fundraising efforts and sharing stories of ways we have helped people.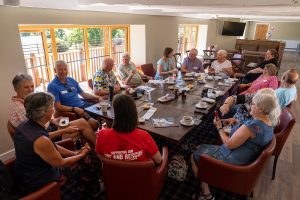 Find your nearest Living Well Group below:
Aberdare
Aberdare Fire Station, Cwmbach Road, Aberdare, Glamorgan, CF44 0NF. Meets monthly on a Thursday morning; 10.30-12.30. Hosted by Ray.
Ampthill
Ampthill Fire Station, Oliver Street, Ampthill, Bedfordshire, MK45 2SA. Meets monthly on a Wednesday morning; 10.30-12.30. Hosted by Sharon and Tina.
Aylesbury
Fire Brigade Headquarters, Stocklake, Garside Way, Aylesbury HP20 1BD. Meets on a Thursday once a month.
Dumfries
Dumfries & Galloway Fire Brigade Headquarters, 124 Brooms Rd, Dumfries, Dumfries and Galloway, DG1 2DZ. Stating on the 29th June 2023, running on the last Thursday of each month 14.00-16.00.
Harcombe House
Harcombe House, Chudleigh, Devon, TQ13 0DG. Meets on the second Wednesday of every month; 10.30-12.30. Hosted by Penny and Kim.
Lanark
Lanark Fire Station, Cleghorn Road, Lanark, Lanarkshire, ML11 7QT. Meets on the first Friday of every month; 10.30-12.30. Hosted by Bobby and Eddie.
Leek
Leek FS, Springfield Road, Leek, ST13 6LQ. Meet on a Tuesday every other month.
Lichfield
Lichfield Fire Station, Birmingham Road, Lichfield, WS13 6HU. Meets monthly on a Wednesday morning; 10.30-12.30. Hosted by Alf, Andy, Chris and Ron.
Milton Keynes
Blue-Light Hub,3 Thornbury, West Ashland, MK64BB. Meets on a Thursday once a month.
Newcastle-under-Lyme
Newcastle-under Lyme Fire Station, Knutton Lane, Newcastle under Lyme, Staffordshire, ST5 2SL. Meets the first Tuesday of every month; 10.30-12.30. Hosted by Alf, Andy, Chris and Ron.
Peterborough
Stanground Fire Station, Belle Vue, Stanground, Peterborough, PE2 8RA. Meets on the third Thursday of every month 14.30-16.30.
Stowmarket
Stowmarket Police and Fire Station, Needham Road, Stowmarket, IP14 2QX. Meets the third Monday of every month; 13.30- 15.30. Hosted by Ken A and Ken S.
Taunton
Taunton Fire Station. Lisieux Way Taunton TA1 2LB. Meets on Tuesday, once a month.
Worcester
Worcester Fire Station, McKenzie Way, Worcester, WR4 9GN. Meets on the last Monday of every month; 10.30-12.30. Hosted by Dave and Mike.
Would you like to know more?
If you have any questions please contact Clare Hannaford, our Communities Development Lead, by email at channaford@firefighterscharity.org.uk or call Clare on 01626 853 639 or 07970 107 933.
Coming soon: Cambridgeshire and Purley
Be Living Well Group Volunteer
Not one near you? We're always looking to extend our network, so find out more about becoming a Living Well Group Volunteer here.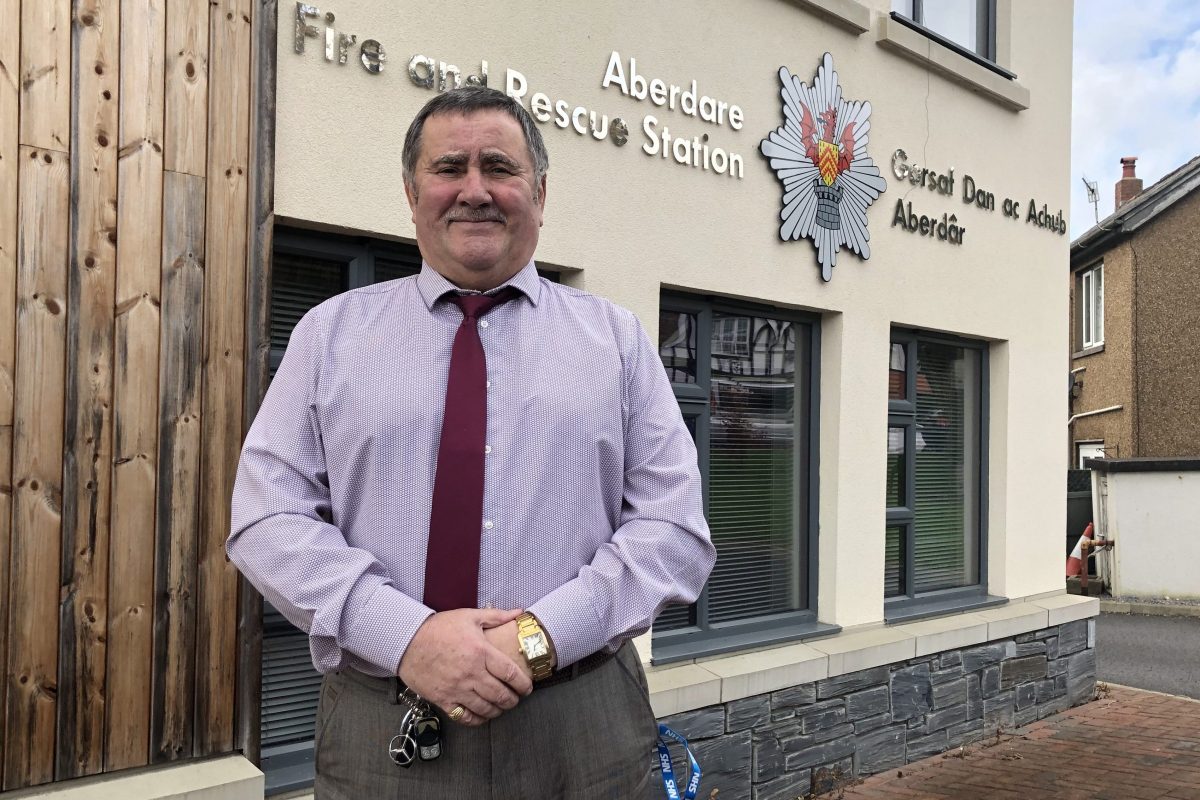 For retired South Wales firefighter Roger Pugh, our Aberdare Living Well Group provides a much-needed source of friendship and community, and helps combat the loneliness he feels after the loss of his wife. Read his story here.