What's it like to work for The Fire Fighters Charity?
Why work for The Fire Fighters Charity?
Do you want to make a difference to members of the Fire and Rescue Service Community in their time of need?
Here at the Charity our team consists of dedicated employees and a network of committed volunteers. We recruit in the following areas of work:
Health and Social Care Professionals such as Physiotherapists, Exercise Therapists, Nurses, Clinical Assistants, Rehabilitation Assistants, Psychological Therapists and Community Case Workers.
Specialists in Fundraising, Marketing and Communications, Human Resources, Finance, IT, Volunteer Support and Customer Care.
Skilled Estates and Facilities teams such as Catering, Housekeeping, Estates Management, Security and Administration.
The Charity is an Equal Opportunities employer and we welcome applications from all sections of the community. When recruiting our new team members, regardless of the role, we are looking for people who share our values to help us to achieve our strategic plan.
Volunteer for The Fire Fighters Charity
If the incredible acts of bravery and compassion of the fire and rescue community has inspired you to volunteer with us, The Fire Fighters Charity have a variety of opportunities to complement your talents and passion. In addition to the skills for each role, we require a commitment to upholding our values and the desire to contribute to the achievement of our goals.
Inclusive Culture Pledge
Our Commitment to Building an Inclusive Culture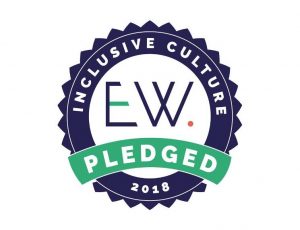 We are committed to improving the diversity of our Charity and building inclusive cultures every day. Not only is this good for the future of our Charity, it's also the right thing to do. We aim to be a truly 21st century workforce, where everyone's talents are welcomed, valued and nurtured.
As part of this we have committed to the Inclusive Culture Pledge, a special initiative by diversity consultancy EW Group.
As part of EW Group's Pledge, we benefit from dedicated support on five key aspects of diversity development: Leadership, People, Brand, Data and Future. Together this provides a focus for building our skills, awareness, confidence and maturity around workplace diversity. In doing so, we've made a commitment, internally and outwardly, to the lasting importance of diversity and inclusion to our Charity culture.
Find out more here: www.theewgroup.com