An 11-year-old boy is preparing to cycle 100 miles in aid of us this May, as a thank you to a firefighter who helped him following a football injury.
William Gooch is taking part in the Hampshire Hilly Hundred on 7 May alongside his dad, Warwick. And in preparation for the main event, he's cycling round all the fire stations in his area to meet crews and understand more about their day-today roles.
William's mum, Sarah, says the idea came about when William was left temporarily wheelchair-bound in July 2022 following a serious football injury.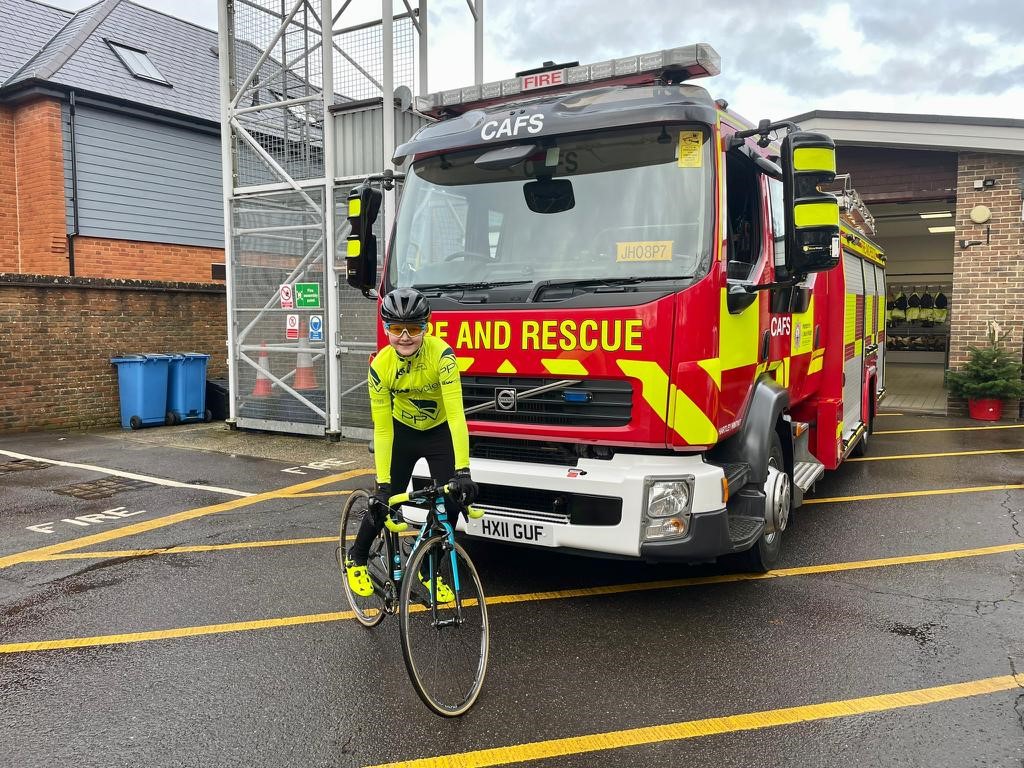 "It happened at the school summer fete," says Sarah. "I was watching my daughter doing maypole dancing at the time so I didn't see it happen.
"Luckily local on-call firefighter Steve Bartlett's daughter is at the same school so he was there on the day (off duty). The headteacher saw it was pretty bad so asked if any of the Bartletts were there! They're known as the firefighters in the area, and luckily Steve was close by.
"He's amazing because he signed himself on to duty straight away and immediately checked on William. The responding vehicle wasn't far away so he was able to get hold of some pain relief."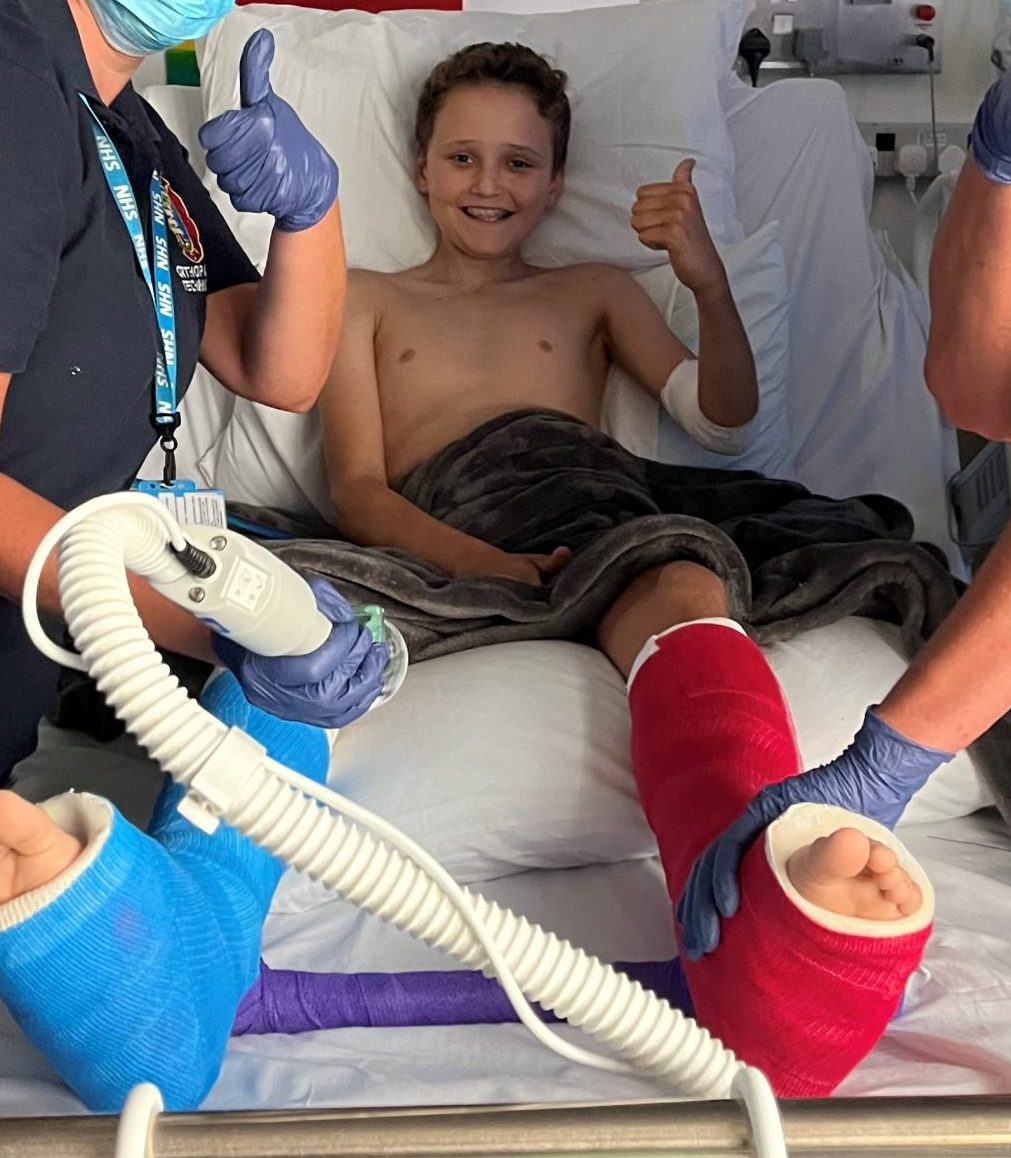 William had broken his femur right at the top, inside the hip socket, so was in a great deal of pain and Sarah says Steve's swift response helped hugely to keep him calm and as comfortable as possible.
"He was 10 days in Southampton Hospital before the operation, they left him in traction – so his leg was in the pulley – then he was in surgery for hours, it was massive," says Sarah.
"He was in a wheelchair for six weeks afterwards, which was right through his school holidays unfortunately!
"William's always pushed the boundaries… cycling has always been his passion, he did loads of competitions before the injury, so he's been desperate to get back on the bike and that's pushed him to get back to fitness.
"We first thought of the idea of fundraising before Christmas. We went to see Steve at the fire station and he showed us round. Somehow from there, we all thought of William cycling round all the fire stations while he's training. He's at about 40 miles now, so he's doing really well.
"We're also going to the Isle of Wight in the Easter school holidays, and that will be 60-something miles."
We have supported Steve and his family over the years, and Sarah says that's something she's told William about – to show him the difference he's making.
You can read Steve's story here.
"The Charity's helped Steve and his family, so William understands that," adds Sarah. "I don't know how much he understands about the mental health and stress support you offer, but we have explained that the support is there for serving and retired firefighters, whatever they're going through."