We are supporting Lancashire Fire and Rescue Service as it launches a new wellbeing dogs team this week, dedicated to supporting fire service personnel both in and out of work.
The six dogs and their handlers will be on hand to visit stations and training centres, where they will support personnel following difficult call outs, as well as being there as a constant comfort amid the day-to-day pressures of the job.
The new facility is in line with the Charity's own, ongoing wellbeing support, which helps beneficiaries build resilience and move forward positively with their lives.
With that in mind, we have partnered with Lancashire on the roll-out. Each dog will have a collar and lead with the Charity's Support Line number on it, as well as a patch on their jacket with our logo on, so anyone that comes into contact with the dogs will know where to turn, should they need further help down the line.
The idea came about following the devastating Heysham gas explosion in May last year, which resulted in the death of a child.
Crews attending the scene reported back how difficult it had been for them, and how having an outlet – such as a few moments aside with a dog – would have proved a huge comfort to them.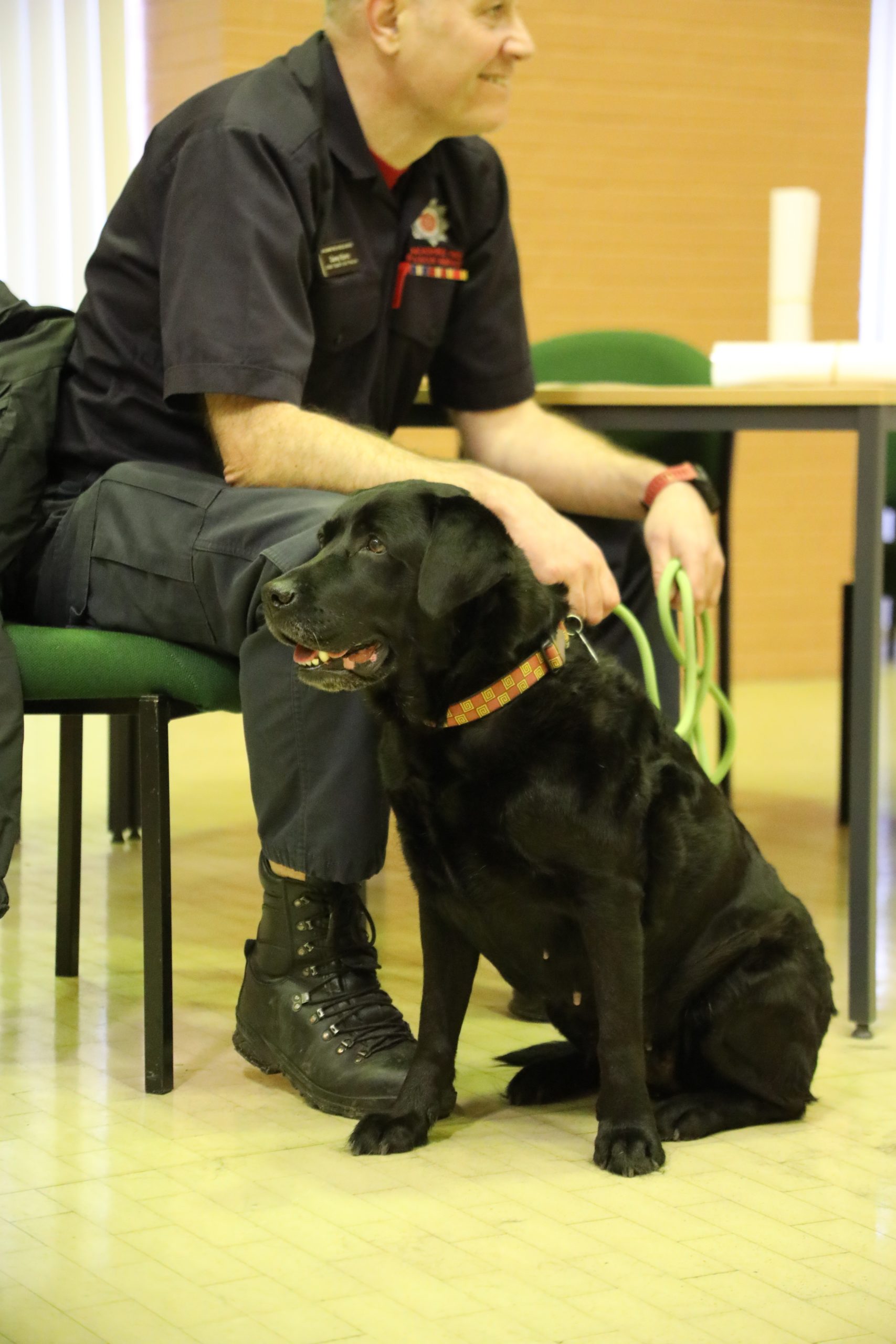 Bekki Ford, Safety, Health and Environment Advisor for Lancashire FRS – who has helped set up the team – tells us: "One of the crew that went said, 'it would have been great if we just could have hugged a dog' and that stuck with me."
Bekki has worked with Lindsay Sielski on the roll-out of the dogs. Lindsay is Crew Manager (Response & Emergency Planning) for Lancashire FRS and was recently recognised by Her Majesty the Queen in the New Year's Honours list for her work with search and rescue dogs in the service.
"It was Lindsay's dogs that were at the incident in Heysham, working and looking for any further casualties, and the crew saw the dog and wanted to go over," says Bekki. "Because they were working dogs, they were a bit hesitant."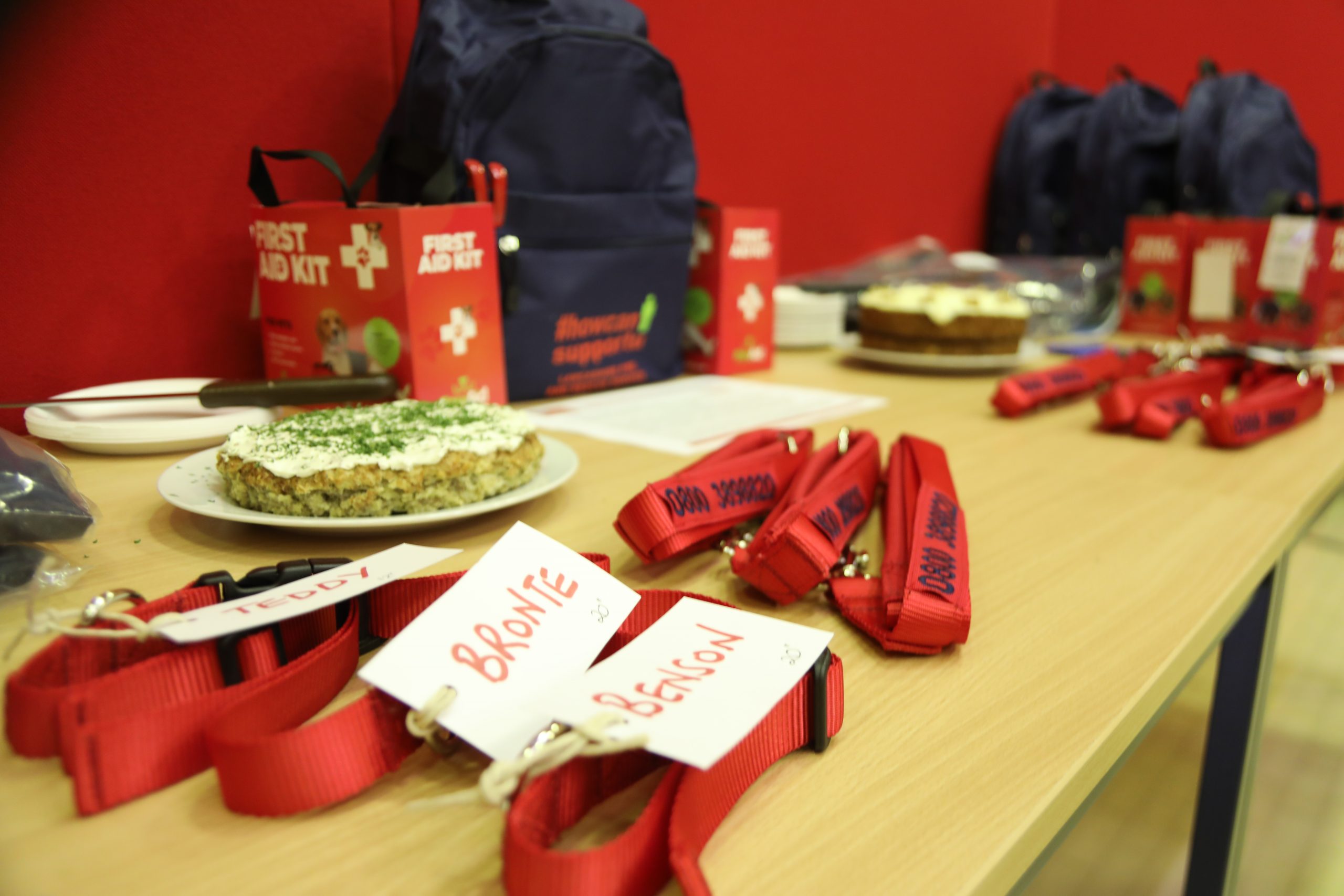 Reporting their thoughts back to the Chief, Bekki and Lindsay were given the go ahead to develop the Wellbeing Support Dog (WSD) resource. They have set up their own 3-day peer support and dog behaviour course for the handlers, as well as having each of the dogs certified.
The overall aim is to improve colleagues' wellbeing and build their self-esteem and personal resilience, all whilst offering them the opportunity to open up in a safe environment about how they're feeling and things that may be troubling them, before receiving signposting information – potentially pointing them to the Charity, if we can meet their needs.
The dogs can be booked by individuals or stations, either for a 30-40 minute walk, a 1-2-1 meeting or for a community event.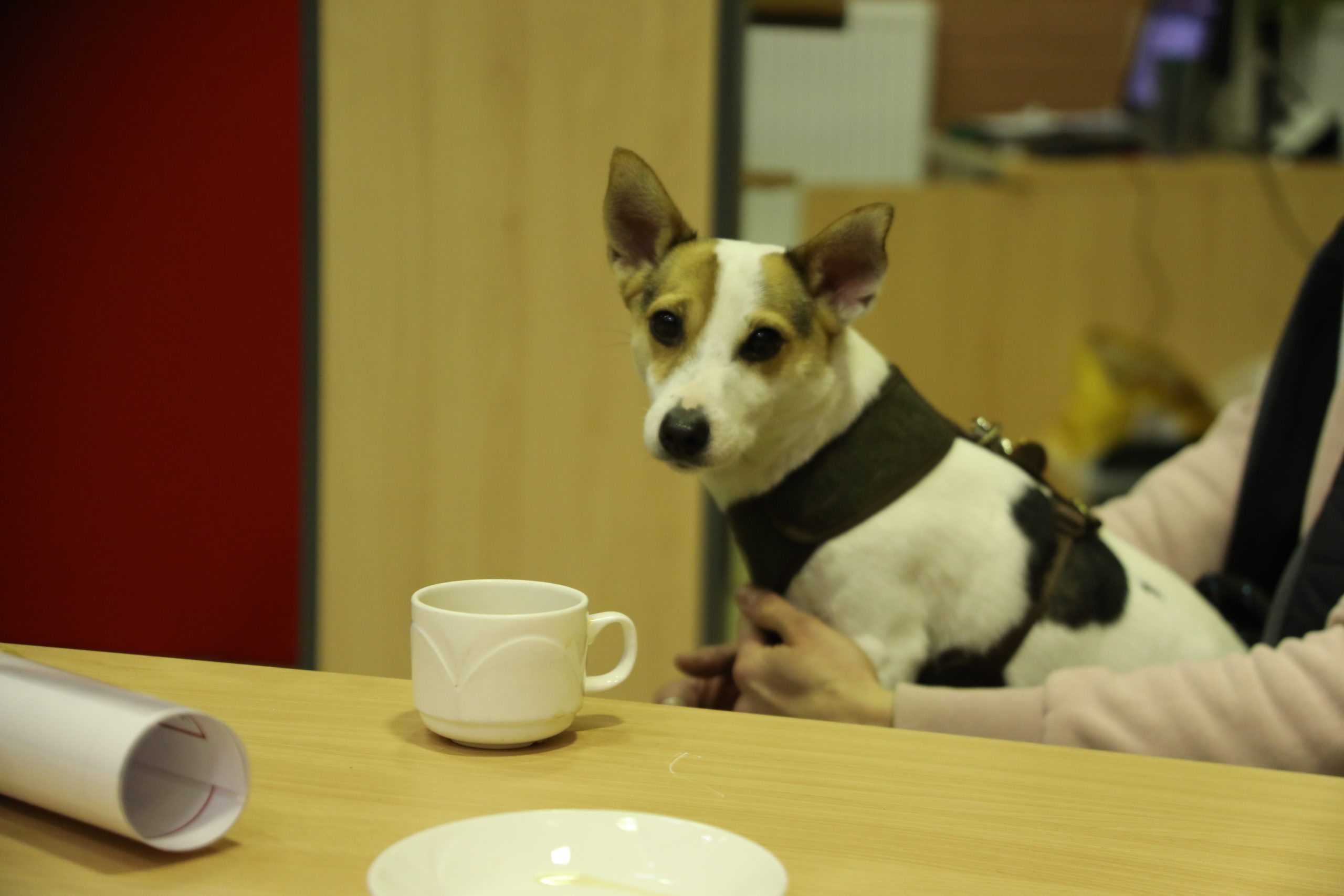 "Out of work, it could be that someone lives in a house where they're not allowed to have dogs, because it's a rented property, but they'd really value taking a dog for a walk – so they'd be able to book out a dog for lunchtime, for example," says Bekki.
"Then in work, for example with the gas explosion in Heysham, they could actually be used to diffuse intense situations.
"The dogs aren't providing any type of therapy, they're just being around as comfort. Some people might not want to talk, they might just want to sit with the dog, and that's absolutely fine.
"Finally, for the community events, we already have our search and rescue dogs there to show how we search for casualties and stuff, but the Wellbeing Support Dogs would be in a separate area to show: 'our dogs search for casualties, but so do our people, so this is how we help them'."
Acting Assistant Chief Fire Officer for Lancashire, Jon Charters, says: "The new Wellbeing Support Dog capability is an exciting development within LFRS and just one of the ways through which we aim to improve personal resilience and support staff wellbeing.
"Working in an emergency service can expose us to some tough situations and having the opportunity to interact with a Wellbeing Support Dog is a great way to help reduce stress and anxiety, lower blood pressure and promote personal resilience.
"The dogs and their handlers complement the existing support provisions available to colleagues within LFRS. By use of the dogs we aim to continue to battle mental health stigma, by overcoming 'silent suffering' and providing education, information and support via their handlers."
Bekki adds: "It's really great to have this opportunity now to be supported by the Charity with the Wellbeing Support Dogs; hopefully we can lead the way for other Fire and Rescue Services and Blue Light Services to introduce Wellbeing Support Dogs too."
Lancashire is one of several fire and rescue services to have launched wellbeing dogs over recent months.
Is your service looking to do the same? Get in touch with us if so, we'd love to work with you too. Email marketing@firefighterscharity.org.uk.