Maybe you've been dreaming of retirement for years, or perhaps it's something you're not feeling ready for – or even something you haven't been given a choice over?
You might be feeling excited about how much time you'll have to yourself and what new hobbies you could pursue, whilst at the same time feeling nervous about stepping away from your role and your identity – whether it's within the fire service or in another career.
It's important to know that however you feel about retirement, it's completely valid and experiencing conflicting feelings about it all at once is normal.
Going from being in a structured work environment around colleagues most days, to suddenly having complete autonomy of your days and deciding what to do next – moment to moment – can feel equally liberating and overwhelming.
Check out some of our top tips below to help you create purpose and enjoyment in your retirement.
Please also let us know if you find these tips helpful in the feedback section at the bottom of the article.
Communicate: talking openly and honestly to those around you about how you're feeling in relation to your retirement can be so helpful
Connect with others who have also retired: you could try joining our nationwide Living Well Groups, which you can find out more about here
Write in a journal: writing down how you feel can be a great way of getting worries out of your head and gaining perspective on a situation
Take time to notice the things you're grateful for: noticing the small things in life you're grateful can be beneficial, especially when you're nervous about retirement or retiring is out of your control
Give yourself routine: plan your days and give yourself purpose by picking up a neglected hobby, learning something new, travelling, finding a community group to socialise with. Whatever it might be, find what works for you and enjoy it!
Exercise regularly: try a group sport, such as walking football, to support you in meeting others whilst also exercising
Challenge your brain: learn something new or take on a challenge. Whatever it is, try and make it something new that challenges you – it can keep you motivated and bring a lot of enjoyment.
You can contact our Support Line on 0800 3898820 to speak with one of our assessment practitioners about how we might be able to support you, whatever you're going through, or register for MyFFC and visit the 'Access Support' tab.
Try our online courses and Groups on MyFFC
Bitesize Resources
Our Bitesize – General Anxiety and Bitesize – Learning to Change courses offer snapshot information to help you during times of change.
Find Out More
Our Find Out More – Anxiety course has more information on coming to terms with anxiety you may have in your day-to-day life.
Online courses
Our full courses are designed to run over a number of weeks, to equip you with information and tools to overcome whatever life throws at you.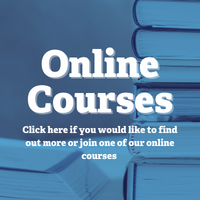 You can also join our Groups in MyFFC, where you can chat to others going through similar experiences and access advice and peer support. Just ensure you're registered with MyFFC and head to the 'Groups' tab at the top.
Please let us know if you found this article helpful, or if there's anything you'd like us to have focused on more in the feedback section below.