It's fair to say Christmas festivities often involve overindulging in delicious food and drink, but that doesn't mean you can't keep everything nutritious too.
In fact, there are a few small and very simple changes you can make to keep your dinner and the celebrations in between that bit healthier.
Here we're offering some simple and practical tips to bear in mind when it comes to keeping unwanted weight gain to a minimum, without the need to be restrictive:
Hydrate. We often mistake thirst for hunger, particularly if there are lots of nice foods on offer. Try to drink a glass of water before a meal, which has been shown to reduce the likelihood of overeating. It will also help to mitigate the dehydrating effect of alcohol. Aim for 6-8 glasses of water throughout the day.
Make time for movement. A brisk Christmas morning walk on the quiet streets will increase insulin sensitivity in our muscles. This is beneficial to health, especially considering the overindulgence which will likely ensue! After Christmas dinner, when we all feel like having a nap on the sofa, consider heading out for a walk. This will help to wake us up whilst helping to mitigate the effects of overconsumption.
Watch your portion sizes. At Christmas we tend to overfill our plates. The British Nutrition Foundation reports that we can eat up to a staggering 6,000 calorie on Christmas Day. It is recommended that the average person should have between 2,000-2,500 a day, so that means we may eat more than double, almost three times the recommendation. Be picky with your seconds. Box up any leftovers and save them for Boxing Day rather than picking at them for the rest of the day.
Cook your roast potatoes in rapeseed or olive oil. Animal fat such as goose fat, which is commonly used for roasting Christmas potatoes, parsnips etc. is high in saturated fat, which is high in LDL cholesterol. This is the type of cholesterol which can contribute to cardiovascular disease. Rapeseed and olive oil are unsaturated and are far healthier options.
Consider steaming or boiling veg rather than glazing and roasting. Fat contains around twice as many calories as carbohydrate and protein. Many of us consume far more calories than we need to over the festive period, so you can reduce the total amount of dietary fat by simply boiling or steaming your veg. Free sugars are also overconsumed at Christmas, so consider avoiding the honey glaze. Gravy will most likely add the extra flavour to steamed/boiled veg. If boiling veg, use the water to make your gravy, as this contains vitamins and minerals from the cooked veg.
Avoid adding salt. More than 1 in 4 adults in the UK have high blood pressure, which is the leading cause of fatal and nonfatal stroke. Excessive salt intake increases blood pressure so it is therefore crucial to reduce adult dietary salt intake to less than 6g per day. This is difficult to achieve, especially around the festive period, as it is hidden in many processed foods. Avoid adding salt to veg whilst cooking and avoid adding more at the table.
Limit your free sugars. If you're enjoying a desert, try to resist the chocolate/biscuit tin throughout the day. Studies have shown there's no correlation between hunger and calorie intake – If the food is there and it tastes good, we have an almost limitless capacity to overconsume. If necessary, use low/zero calorie sweeteners to sweeten drinks instead of sugar (honey, brown sugar, coconut sugar etc. should also be replaced as they cause the same health problems as table sugar).
The more of these tips that can be followed, the better you'll feel and less repair work will be required in the new year.
Why not try one of these recipes to use up your leftovers this year too?

Try our online courses and Groups here:
Find Out More
Our Find Out More – Healthy Eating course has more information on small changes you can make to your lifestyle, which could massively improve your overall wellbeing.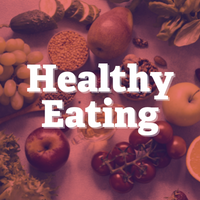 Online courses
Our full courses are designed to run over a number of weeks, to equip you with information and tools to overcome whatever life throws at you.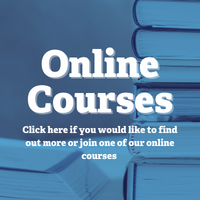 You can also join our Nutrition group in My Fire Fighters Charity to find out more helpful tips, recipes and join in the conversation to share your own.