Remembering us in your will is one of the most important gifts you can ever make. You're not only leaving a lasting legacy, you're also helping to ensure we can continue to support fellow members of our fire services community to live happier and healthier.
And for Russell Davies, 79, that support came years after he left his role as an on-call firefighter with Lancashire Fire and Rescue Service.
He's since received support at our centres, as well as telephone counselling following his long-term partner Jean's death – and, having seen just how far kind-hearted donations from you go, he's now generously chosen to leave a gift to us in his will himself.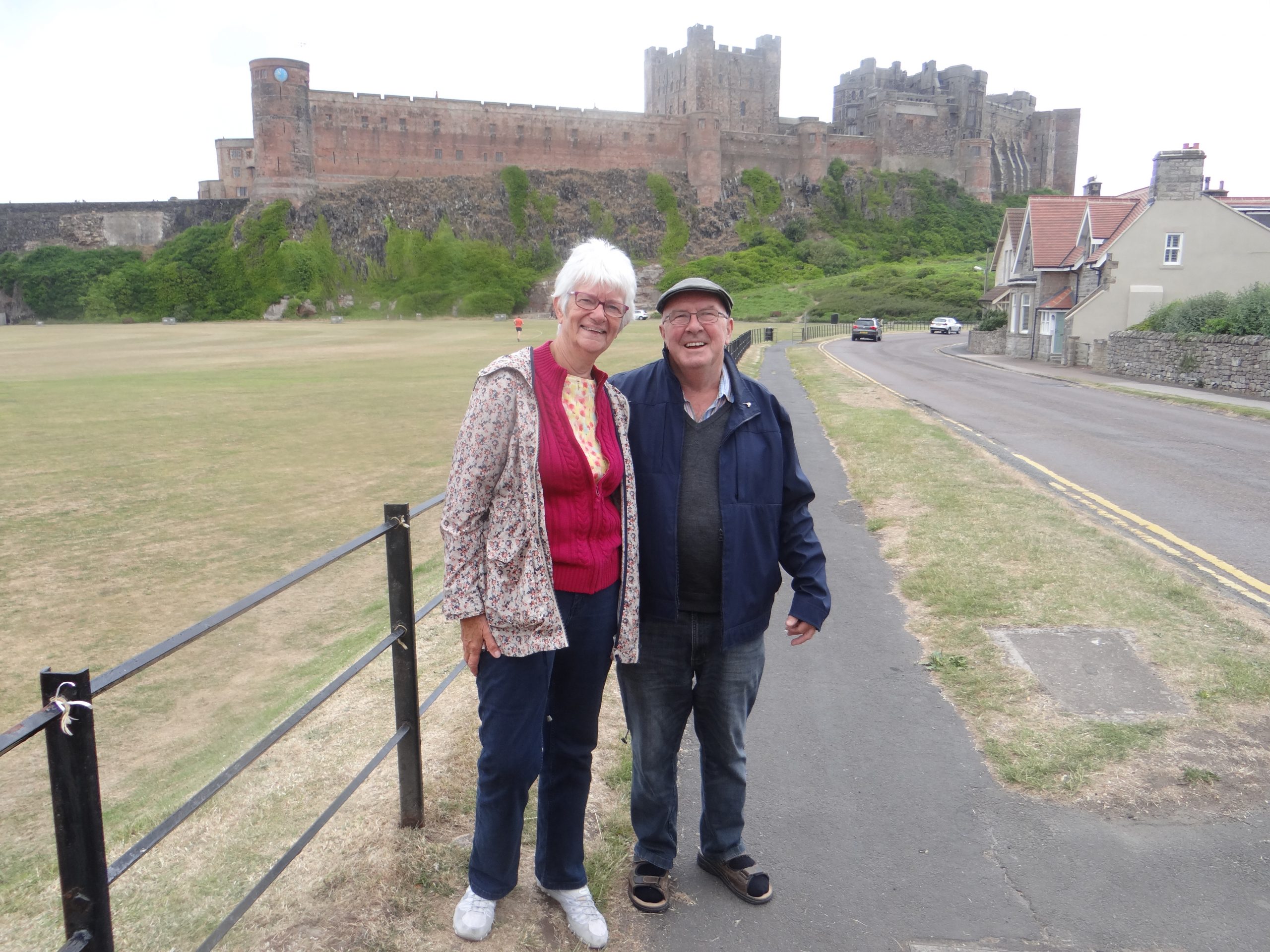 Leave a gift in your will to help people like Russell
"I'd been out of the service for a good few years when I first reached out for support from you," says Russell. "I'd had some stents put in and one of my colleagues said, 'surely the fire service will have something they can offer to help you'. That was 2008.
"You offered me a stay at Harcombe House, with my partner, in one of the bungalows for some rest and a break. It really was great."
Russell later had some physiotherapy at Jubilee House in 2011, following a knee replacement, as he was dealing with pain from sciatica at the time.
"I was in tremendous pain and they gave me a thorough going over. A few months later I went back and they got me to such a good point the pain had more or less gone. It was tremendous," says Russell.
While he had largely been supported with his physical health until then, he discovered how we could help him with his mental wellbeing more recently when his partner, Jean, passed away around two and a half years ago.
"I was really down at the time and I reached out to you," he explains. "I started getting a call every week from the psychological services team. It was just a chance to talk through everything and it really helped."
Russell was also offered a stay at Harcombe House, on our Reset Programme, which he thoroughly enjoyed.
"It did me so much good – it really was tremendous," says Russell. "It's now really helping me knowing you're there if I need you again in the future."
Having experienced our support and knowing it's all down to donations from our supporters, Russell decided he wanted to give back by leaving us a gift in his will.
"The first thing I did was state I wanted to leave a third to The Fire Fighters Charity, with the other two thirds to my sister and brother," says Russell. "It's my way of giving back for all the support I've received over the years… I just need to win the lottery now!
"I've had so much support, particularly the emotional side, and you even put me in touch with an external grief counsellor. I was getting incredibly lonely at home and I've continued with them ever since.
"I just want people to know how great this Charity is – it has helped me tremendously, believe you me. I would recommend anyone reach out, don't put it off."
Remembering us in your will leaves a lasting legacy and ensures we can be there for our fire family for future generations. Find out more: