It seems oddly fitting that Mental Health Awareness week has fallen within lockdown. If ever we needed a reminder of why it's so important to look after our mental wellbeing, it's during a global pandemic where pretty much everything feels out of our control.
The theme of this year's week hosted by the Mental Health Foundation is kindness. And we're here to remind you why you need to be kind to yourself, during the virus and beyond.
So we thought we'd pull together some of the mental health resources we've produced. Hopefully there is something in there for everyone.
How can we support your mental health during lockdown?
First things first, remember The Fire Fighters Charity is still open to help beneficiaries. If you're struggling, for whatever reason, pick up the phone or complete a form online and give us a ring. Our Support Line is open from 8am to 5pm from Monday to Friday, so phone 0800 389 8820 to speak to a member of our team.
We are working to enhance our mental health provision in order to offer telephone and video consulting for those with a specific need. We will keep you updated on progress with this over the coming days and weeks.
If something is causing you stress or anxiety in your home life, our Welfare Team may be able to help. You can find read more about ways they're busy supporting people's social wellbeing during the virus here.
But in the meantime, beneficiaries can access Togetherall, an online mental health service where you can confidentially discuss whatever's on your mind.
We're very proud to be working in partnership with the Royal Foundation with Our Frontline, which offers round-the-clock one-to-one support for keyworkers by call or text, from trained volunteers. Plus there are also resources, tips and ideas to look after your mental health.
We have also been working with Orcha, the World's leading health app evaluation and advisor organisation, to provide our beneficiaries with access to a library of reviewed and evaluated health and wellbeing apps.
Mental health advice for keyworkers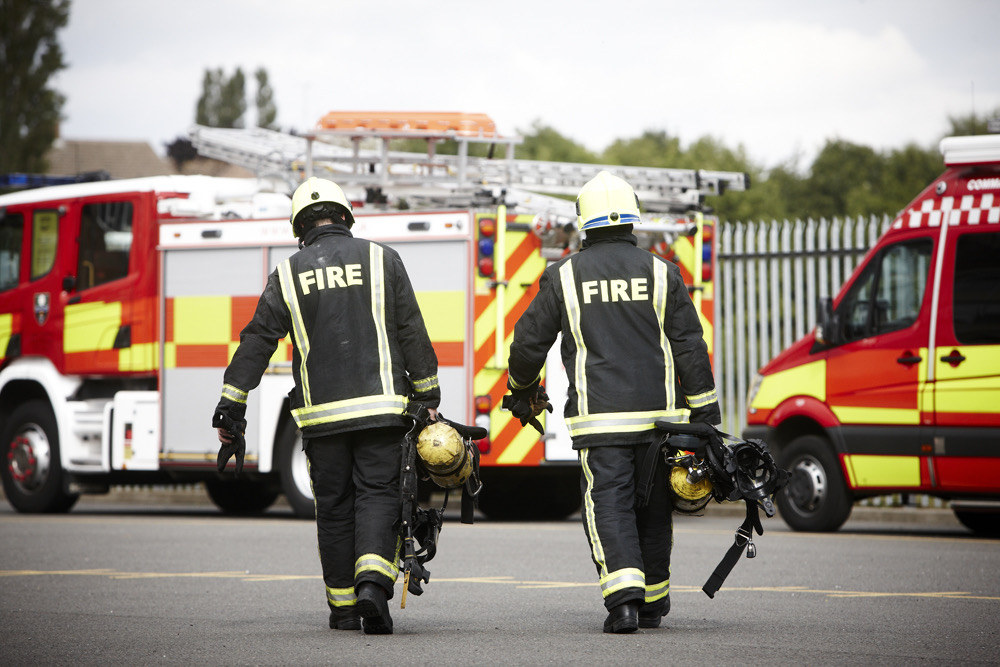 Grief in a time of coronavirus
As well as the stories of hope and recovery coming from the fight against coronavirus, for some of us, the outcome is not such a positive one. Lead Practitioner, Jane Rosso, is here to offer some kind words to anyone trying to face the seemingly impossible task of handling loss and grief at this time.
Don't let stress get the better of you
Lead Practitioners Sandeep Rai and Jane Rosso share some advice for key workers and their families about coping with stress during these uncertain times.
How to cope with an increased exposure to death at work
As our blue light services join forces in the fight against COVID-19, fire service personnel are now working even more closely with the NHS and police, meaning an increased exposure to death. Here are some tips to protect your mental health.
Five life rings to throw someone struggling with their mental health
Sometimes we all need a little extra help with our mental health. Whether it's someone you care about who is struggling or you would like help for yourself, here are five places you can turn for support.
Self-help articles to support your mental health
Why self care isn't selfish
Being kind to yourself is not a concept that comes naturally to many of us, but taking a bit of time out of each day for some self care might just be the best thing you could do for your own wellbeing.
Using physical activity in the treatment of depression
What impact can physical exercise have on mental health? Jubilee House Exercise Therapist Gayle Robinson explains how getting moving can help you cope with depression.
Why is gardening so good for our wellbeing? 
Nursing Services Lead Kath Savage explains why gardening has proven benefits for both our mental and physical wellbeing, and offers some top tips for enjoying the stress-busting qualities of the great outdoors.
It's good to talk. Especially during lockdown
As the Charity's Communities Lead, Clare Hannaford knows the importance of talking to each other. Here she explains why picking up the phone and calling someone who makes you happy could be the best thing you'll do for yourself all day.
Why is maintaining a routine so important for our mental health?
We know there's a lot that feels unknown at the moment, but one thing you can control is your own routine. Here are a few reasons why doing so has significant impacts on your wellbeing and some tips for mastering routine, whatever your circumstance.
Spot the signs of stress and anxiety
Our Psychological Therapists are here to help you get through Blue Monday and to spot the signs and symptoms of stress and anxiety in everyday life.
If, like us, you're passionate about protecting the mental health of the UK's fire service heroes who are stepping up to support the NHS through this national crisis, please consider donating to our Charity.
Every pound you donate will genuinely change someone's life for the better and, as the coronavirus pandemic will see our fundraising income drop by an estimated 50%, your generosity at this time will help us greatly.
We can't do what we do without people like you. Thank you.