If you've been injured, are awaiting or recovering from surgery, have recently been ill, have received a diagnosis with ongoing health implications or have experienced anything else that is affecting your health, knowing what to do and when to ask for help can be daunting.
So when should you call us? Well, it's never too early (or indeed, too late) to ask for our help. Our advice would always be to call us and to start the conversation. We can assess your need and work with you to identify the best way to support you, always ensuring that the support you receive is right for you and delivered in a way that is suited to you.
For some people, we can start addressing a problem within a matter of days, if not hours, of your first getting in contact with us. This may initially involve a telephone call or digital consultation with one of our clinical experts and could lead to a residential stay at one of our centres, support in your community, signposting to health and wellbeing resources or a combination of different things, all tailored to best suit you.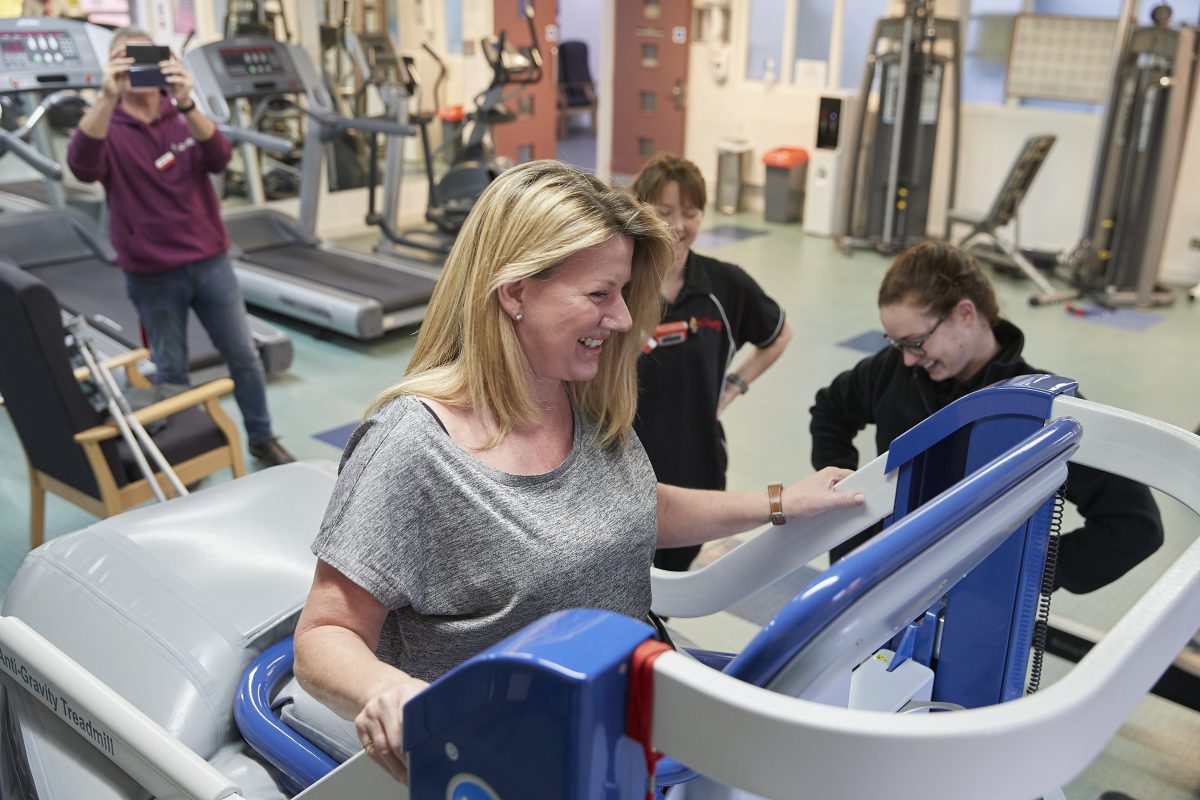 We frequently hear beneficiaries expressing regret at waiting so long to contact us. Some people say they wish they'd used our services with issues they'd previously experienced. For example, waiting until after their second knee surgery before contacting us.
We understand people can only contact us when they feel ready to, but by starting the conversation early, we may be able to prevent things from getting worse in the future.
Contacting us early allows us to plan ahead with you, especially if you've got a surgery booked in. If a residential stay is needed we can advise you when might be the best time to come to us. We'll also keep in touch to discuss your progress and any issues, making sure you receive the right service at the right time.
No one deserves our help more than you do
All too often we hear people say that they had delayed getting in touch because they didn't think their issue was serious enough. This is a myth. We support everyone in the same way, whatever your injury, issue or concern.
Of course we also know that some people feel a sense of guilt for using our services when they perceive others to have a greater need. We hear things like; "I don't want to take a slot away from someone else," or "I'm not badly injured enough, let someone else have my place."
But our aim is to provide support for you at the best time to aid your recovery, whatever that means for you. This varies from condition to condition and from person to person, so let us make that call for you. And don't worry about taking support away from others, we will never turn our back on anyone needing our support.
Questions to ask yourself
If you're thinking about calling us, it can be handy to ask yourself the following questions:
Is my condition or situation impacting my quality of life?
Have I stopped doing things I enjoy doing because of what's going on?
Are things getting worse?
Are my sense of happiness and wellbeing affected?
Is it causing me stress, anxiety or worry?
If the answer to any of these is yes, get in touch with us. Call our Support Line on 0800 389 8820 or make an enquiry online.