Whatever life throws at you at a particular time, or whatever it is that you're experiencing, it's important to remember everyone is different – what works for one person may not for another.
Therefore, we work with every one of our beneficiaries who gets in touch with us to ensure they receive the support that best suits their own individual needs.
For some, that may include access to an online programme or support remotely, while for others, a stay at one of our centres and participation in one of our face-to-face programmes may be more appropriate.
On each stay, we work with you to help you develop long-term strategies to look after your wellness, empowering you to make positive changes at the earliest possible stage so you can live happily and healthily.
If you'd like to speak to our Assessment Practitioner team, and find out the best way we can support you, call our Support Line on 0800 3898820.
Here are just a few of the residential programmes we're running, all of which are aimed at boosting your wellness:
Rest and recharge stays
We know the huge pressures members of our fire services community face every day.
Perhaps you're a firefighter or a member of support staff dealing with difficult shouts? Or you're a family member of someone working in the service and you can see the impact it's having on your loved one? Or maybe you're facing a difficult time in your life due to unforeseen circumstances and feel in need of a break, whether working or retired?
We can offer anyone in need of some time out, whether on their own or with their family members, a chance to recharge with a stay at one of our centres.
These stays provide you with the space and opportunity to unwind, relax and reflect on your wellbeing and yourself. Our tranquil and peaceful surroundings provide the perfect setting for recovery, building resilience and finding those initial steps to help you move forward.
Reset Programme
Do you feel stressed or anxious… is this starting to affect your overall wellbeing?
Are you living with a long-term health condition that's impacting on your wellbeing?
Are you struggling to get a good night's sleep? Are you irritable and unable to cope due to fatigue?
Are you struggling with chronic pain that is stopping you living the life you want to lead?
Our Reset Programme offers you the opportunity to develop and improve your resilience and overall mental fitness, with a programme of workshops and activities tailored to your individual needs.
Family weeks and programmes
As a charity, we're here for all of the UK's fire services community, as well as their spouses, partners and dependant – so ensuring we have a host of family services available to you is of the utmost importance.
Now, following the success of our Child and Family Weeks throughout 2021 and 2022, as well as a steady increase in demand, we will be offering even more services aimed at families over the coming months – from specialised programmes at our centres, to rest and recharge breaks and our popular Child and Family Weeks.
As part of this new offering, from 13-17 February, we'll offer a break for single parents to rest and recharge with their children, and the following month, we'll offer a similar week for adult dependants. From there, we have several dates for our Child and Family Weeks throughout 2023…
During these weeks, families with children with additional needs, young carers, children or parents living with difficult health conditions and a number of others are invited to come together for a much-needed break and a fun week packed full of activities at Harcombe House, our centre in Devon.
Kickstart Programmes
Do you want to get into a healthier routine this year and kick those unhealthy habits?
Do you want to improve your fitness and diet and make a positive change?
Do you need support in returning to work fitness and/or how to exercise without causing re-injury?
Are you at risk of long-term health conditions?
Our Kickstart Health and Fitness weeks could help you on your journey to a healthier lifestyle in 2023.
Whether you want to lose weight, get active or improve your overall mood, our 4-day programmes at Harcombe House and Jubilee House could be just what you need in the New Year.
Covid Recovery Programme
Have you been struggling with ongoing or long-term symptoms following Covid-19?
Are you more fatigued than usual?
Has Covid-19 impacted your work, social life or finances long-term?
Have you noticed an ongoing negative impact on your mental health following Covid-19?
We may be able to help you. Overcoming a Covid-19 diagnosis can prove a long and difficult journey for many people, whether it's due to long-term impacts to your physical health or the subsequent effect on your mental or social wellbeing.
However, there are a number of ways we may be able to support you, including on our Covid Recovery Programme.
Available at all three centres, the programme includes a 5-day residential stay with a holistic programme created for each individual, along with a series of workshops on everything from nutrition to stress and sleep – as well as online sessions before and after the stay.
Rehabilitation services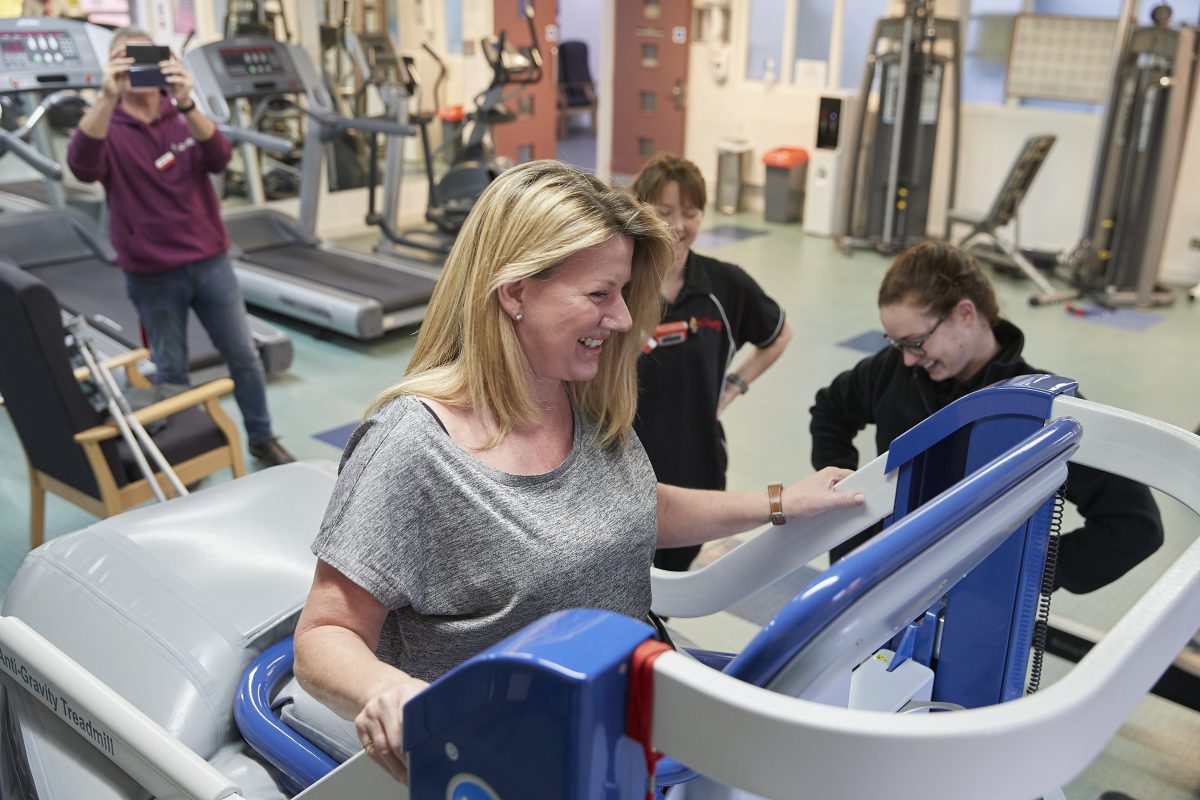 Our five-day rehabilitation programmes are designed to meet the needs of those with a range of injuries or illnesses.
Our team of Physiotherapists, Exercise Therapists and Psychological Therapists deliver everything from gym and pool sessions to outdoor activities and educational workshops, all tailored to individual need.
We also have a team of registered nurses who can provide 24-hour support at Jubilee House for those who may have a long-term or degenerative condition, or who may have suffered a traumatic injury or stroke. Carers can also attend.