Our Reset Programme offers you the opportunity to develop and improve your resilience and overall mental fitness, with a programme of workshops and activities tailored to your individual needs.
Hosted at our centre in the heart of Devon's spectacular countryside, the programme offers a relaxing environment for you to escape the pressures of day-to-day life, so that you have the space and time to focus on improving your overall wellbeing.
Our expert practitioners will be on hand to support you throughout, offering guidance, advice, tips and tools to ensure you get the most out of the experience and improve your quality of life going forwards. The programme will also offer the chance for you and others on the programme to support each other and spend quality time together.
You can find out more below, or to discuss how we might be able to support you right away, call us on 0800 389 8820.
Is it for you?
So, could the programme be beneficial for you? Start by asking yourself:
Do you feel stressed or anxious… is this starting to affect your overall wellbeing?
Are you living with a long-term health condition that's impacting on your wellbeing?
Are you struggling to get a good night's sleep? Are you irritable and unable to cope due to fatigue?
Are you struggling with chronic pain that is stopping you living the life you want to lead?
If the answer to any of these questions, or similar, is yes, then the Reset Programme could help you to resolve some of the issues that have been weighing heavy on your shoulders
Working in groups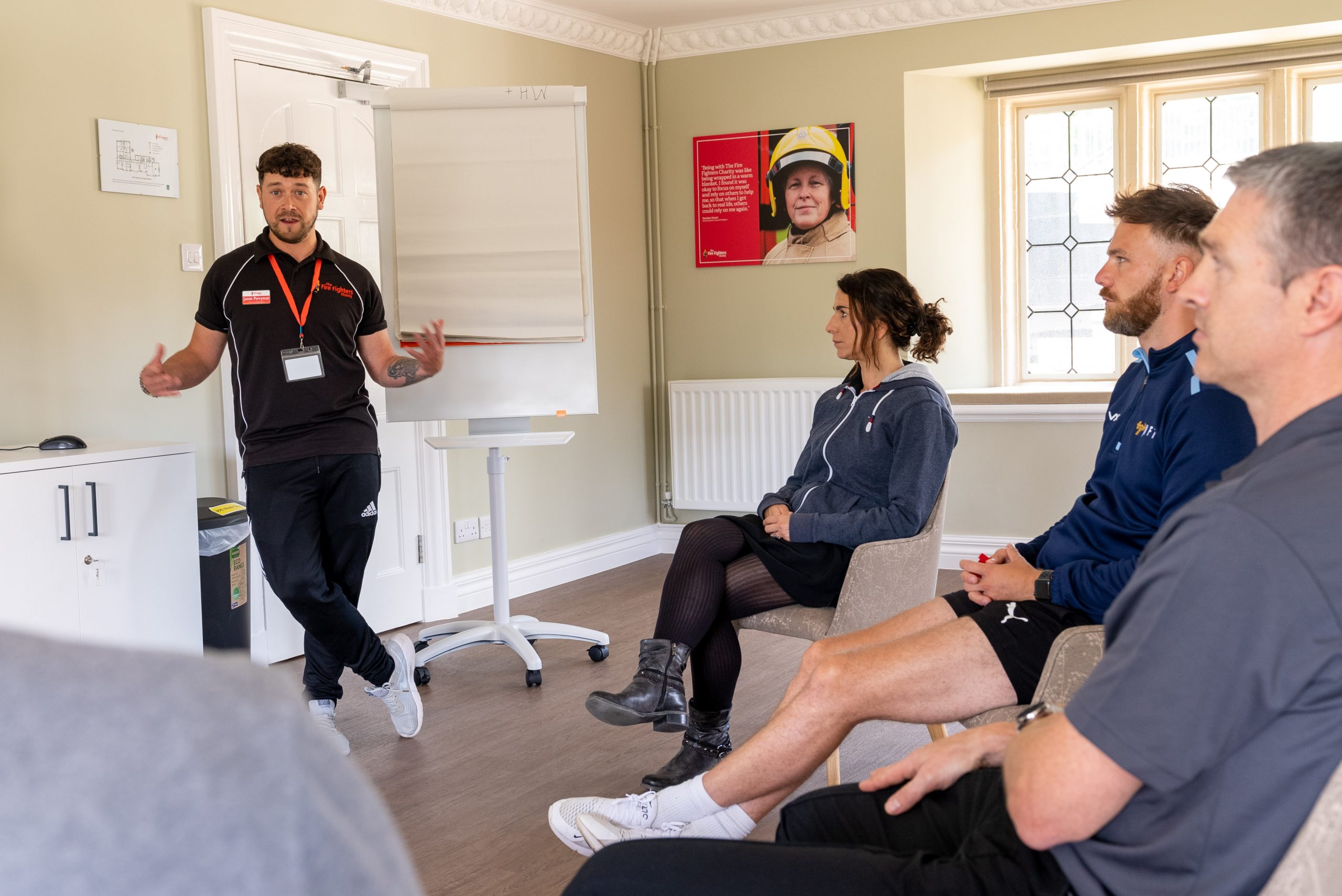 The Reset Programme is largely group-based, so it's best suited to people who may be struggling with everyday life but are happy to engage with others in a group setting, sharing experiences and spending supportive time together.
It offers a series of sessions on everything from goal setting and Tai Chi/yoga, to pool sessions and relaxation, all tailored to meet your individual needs. Meanwhile, you'll also have the chance to attend workshops on everything from nutrition to sleep and managing stress, as well as taking part in group walks and chats.
Helping you into the future
Our practitioners will help you to explore your own wellbeing, equipping you with the tools you need to enhance your self-awareness and personal growth – both at the centre and when you return home. Empowering you to take ownership of your own recovery, you'll leave with a toolkit of strategies that you can use in your everyday life, to support your overall wellbeing.
Change…together
You don't have to face what you're going through alone.
In order for you to feel and be the person you want to be, change needs to happen and we're here to support you during this challenging time.
Call us on 0800 389 8820 to discuss your needs with one of our practitioners.