We understand that everyone attending our Reset Programme will have their own specific needs, so we will work with each of you – as individuals – to understand how best to tailor your experience to meet those needs.
While the Reset Programme is largely group-based and therefore best suited to those of you who are happy to engage with others in a group setting, there's also the chance to attend sessions and workshops specific to your own recovery.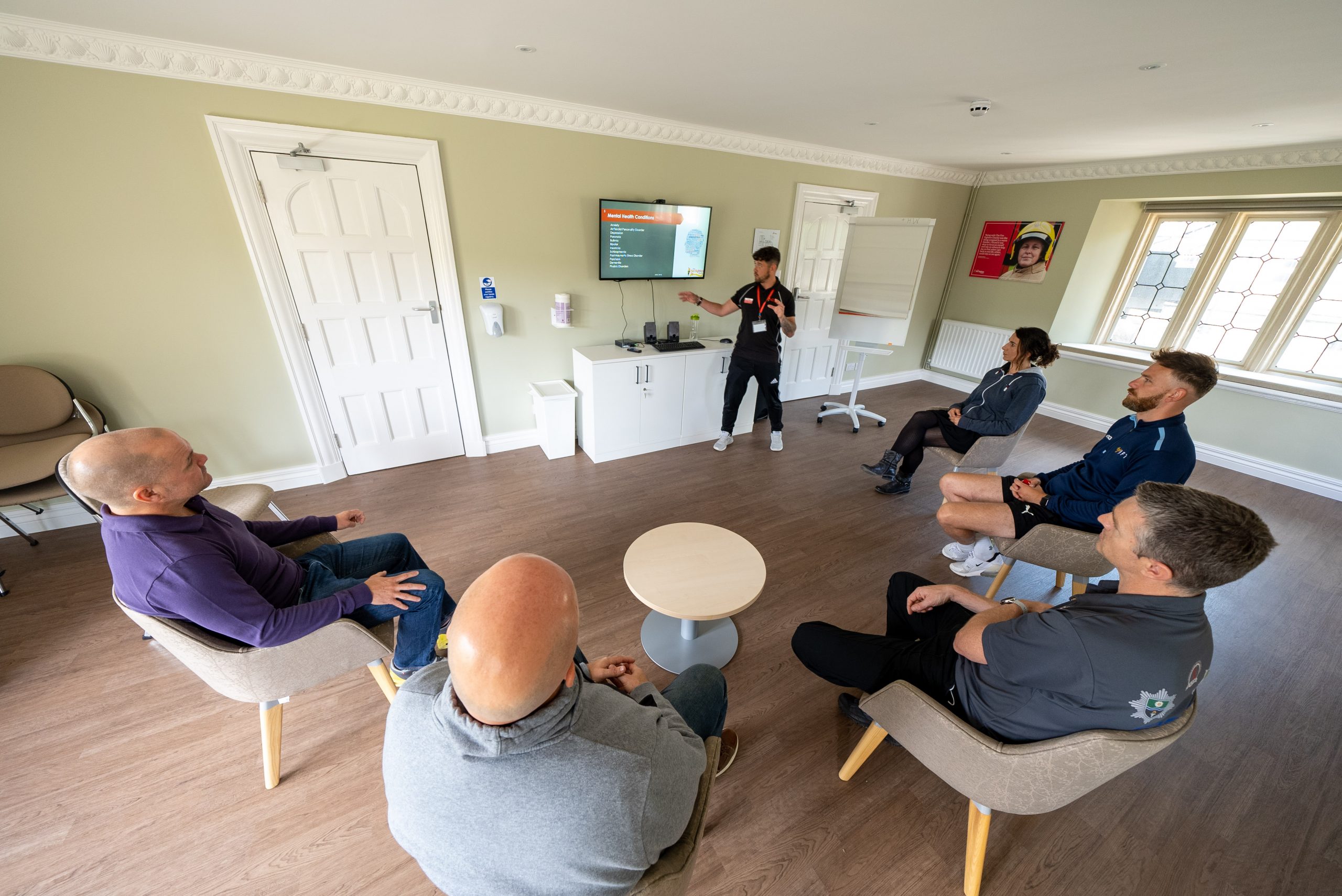 By sharing experiences and spending supportive time together as a group, you'll have the opportunity to make lasting friendships and help each other throughout your time with us.
Every day will vary, but a typical stay at Harcombe House will involve:
Three meals a day as a group: our chefs will prepare a healthy and nutritious breakfast, lunch and dinner for you, as we understand how important a healthy diet is when it comes to your overall health and wellbeing.
Sessions spread throughout the day covering everything from goal setting, gym and pool sessions and yoga through to group walks, relaxation sessions and more.
Interactive and inclusive workshops spread throughout the day covering everything from nutrition, sleep and managing stress through to mind and body connection, understanding pain and more.
Time to explore the stunning grounds around Harcombe House, enjoying a walk outdoors and soaking up the nature around you. We previously hosted a webinar to explore how nature can improve overall mental wellbeing which you can watch here.
Free time to have a rest inside or catch up with others on the programme
There's no pressure when it comes to the Reset Programme, remember, everything is in place to help you go away with the tools you need to improve your resilience and help you move forward positively with your life.
Call us on 0800 389 8820 to discuss your needs with one of our practitioners and see how we can help you.