A series of former firefighting helmets were transformed into stunning works of art to raise money for us.
Norfolk Fire and Rescue Service organised the Ashes to Art exhibition, inviting artists from all over Norfolk, across the UK and beyond to submit possible designs for the helmets in 2021 – all of which have been worn by firefighters before they were replaced by newer uniform recently.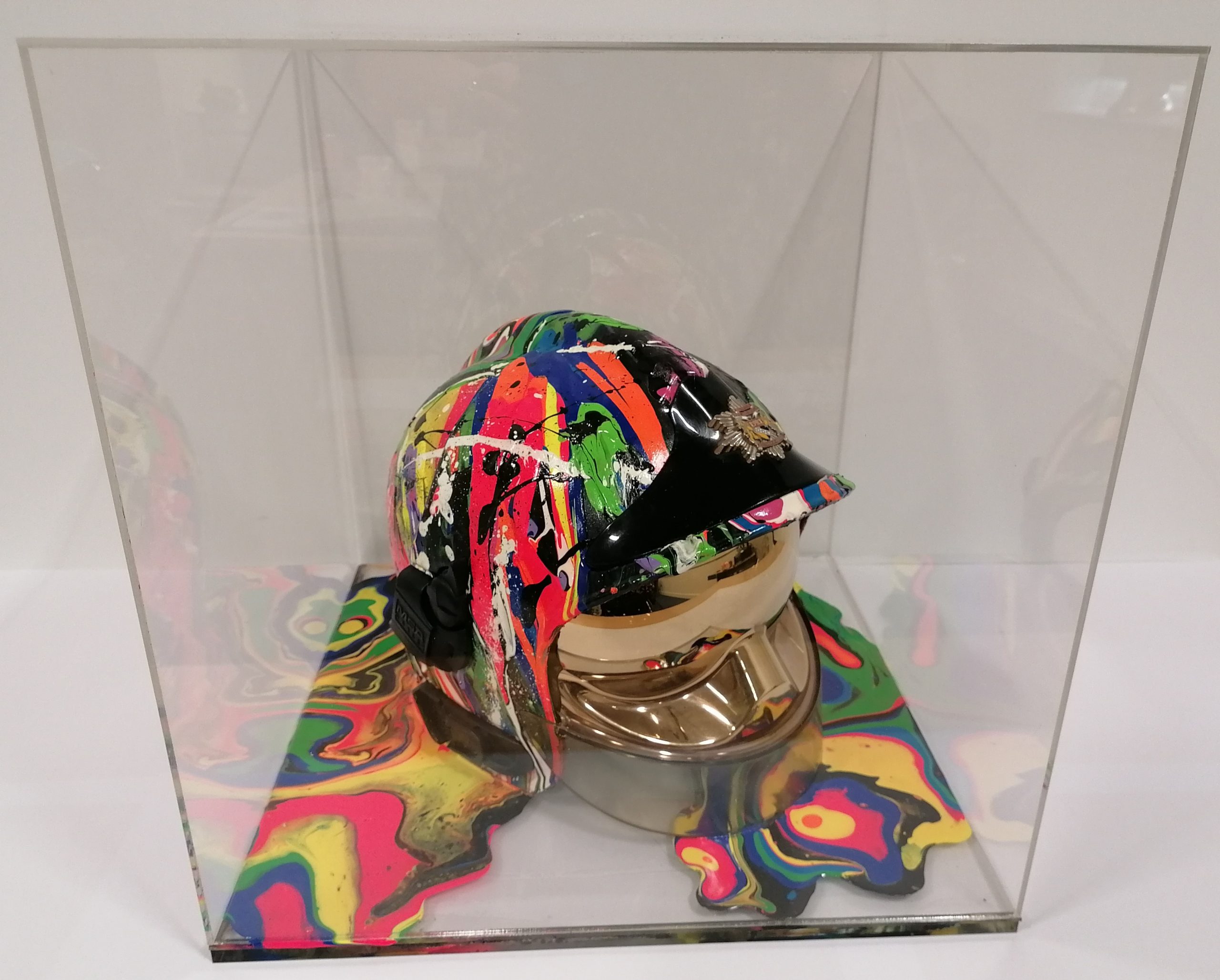 Each helmet has unique marks, dents and scratches from their time in service, which were incorporated into the art too.
The finished pieces were then displayed at the site of Norwich's former fire station – as well as online.
Laura Challis, Community, Corporate and Events Fundraiser at The Fire Fighters Charity, says: "On behalf of everyone at The Fire Fighters Charity, I want to thank all those involved in this incredible exhibition. Not only will these treasured helmets become unique works of art, but the money raised will make a huge difference to so many lives.
"These vital funds will help us, as a charity, continue to meet the physical, mental and social wellbeing needs of the entire of the UK's fire and rescue service community."
Norfolk's Assistant Chief Fire Officer, Scott Norman, adds: "The public has really engaged with the idea of turning these helmets into works of art, and we were really impressed with the standard of the designs… We are really pleased to give these operational helmets a new lease of life and recycle them for art purposes."
During the exhibition, people could bid on the helmets via an online auction, with the highest bidders getting to take the unique pieces of art home forever.
Money raised from the auction and donations then came to us (90%), with the remaining 10% going to Break.
To see photos of the helmets or enter the auction, visit: www.uk.givergy.com/ashestoart
Photos credit: Norfolk Fire and Rescue Service