Members of the Kent Fire and Rescue Control room overcame their fear of heights to complete a charity abseil last week, raising money for The Fire Fighters Charity and the Katie Piper Foundation.
Assisted by firefighters from Deal Fire Station and their specialist knowledge of ropes and rigging, the team abseiled down the four-storey-high drill tower at Canterbury Fire Station.
Fire Control Operator Maria Oliphant had the idea to do something as a team and raise money for two charities close to their hearts in the process.
"I thought it would be nice to do something together and to push ourselves with something a bit different," she says. "We always do our bit for The Fire Fighters Charity because we belong to the fire service and have seen them look after people for lots of different reasons. But we also wanted to help the less well-known charity, the Katie Piper Foundation, who looks after burns victims and their families."
Cheered on by family and friends, and colleagues at both the bottom and top, participants abseiled down the building and navigated its more complicated edges.
The dozen participants have so far raised nearly £1,000 for their two charities. But it has also reinforced their respect for the knowledge and specialism of the Line Rescue team: "It definitely gave us more of an appreciation of what they have to deal with, especially when it comes to cliff rescues out on the coast," says Maria. "We were lucky with the weather, which helped, but we were all very nervous. It was terrifying going down, but they were so patient and calm. They were dealing with people who had chosen to put ourselves in that situation, so none of us were distressed or in hysterics, like they so often have to deal with when people are in dire straits."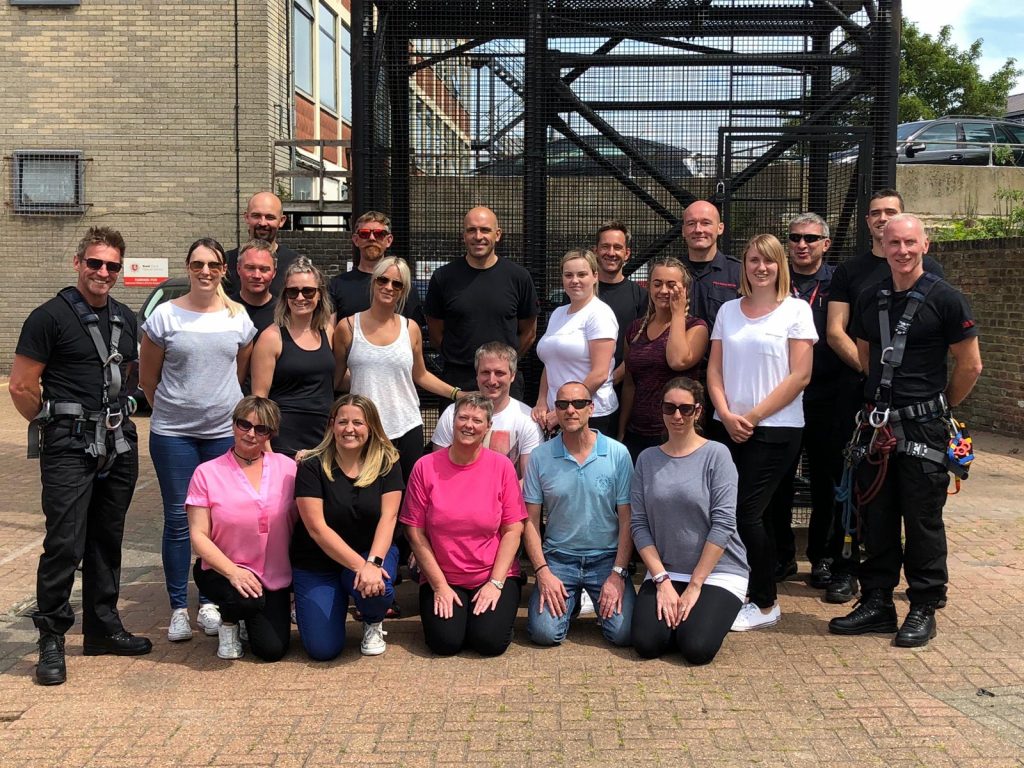 "A few deep breaths to calm your nerves, and before you knew it, you were at the bottom. It was a lovely thing to do as a team and to raise money for two such important charities."
You can still donate online via the team's JustGiving page.