A pupil from Leeds has begun a fundraising mission to raise money for The Fire Fighters Charity after starting a new secondary school that had a fire station next door.
Eleven-year-old Michael Bottomley is no stranger to doing his bit for charity; he raised £250 for Headway Cambridgeshire to say thank you for the support it gave his mum, Leonie, when her partner, Darren, suffered a major stroke in October 2018. And he raised money for the son of Leonie's tutor who has cerebral palsy, to contribute to the £70,000 needed for treatment in America. He also received the McHale award for good citizenship after making dog poo bag dispensers to install in his local park, as well as regularly collecting donations for his local food bank.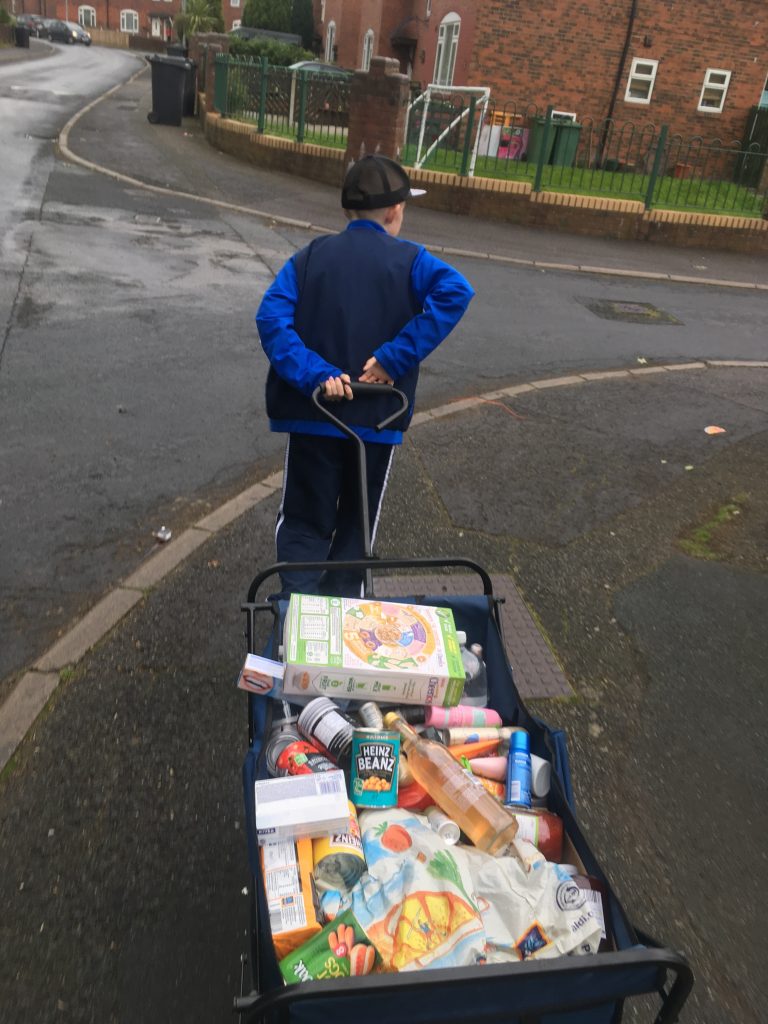 "He is a super special boy with a massive heart," says Leonie. "He's only eleven, but he's been through a lot. But he just loves to help others, he makes me so proud."
When Michael left his primary school and moved up to Ralph Thoresby Secondary School, he quickly wanted to do something for the firefighters next door at Cookridge Fire Station.
"He started taking them biscuits as a treat," says Leonie. "Then he saw the clothing bank outside the station with the logo of The Fire Fighters Charity, and he said 'that's my next charity'."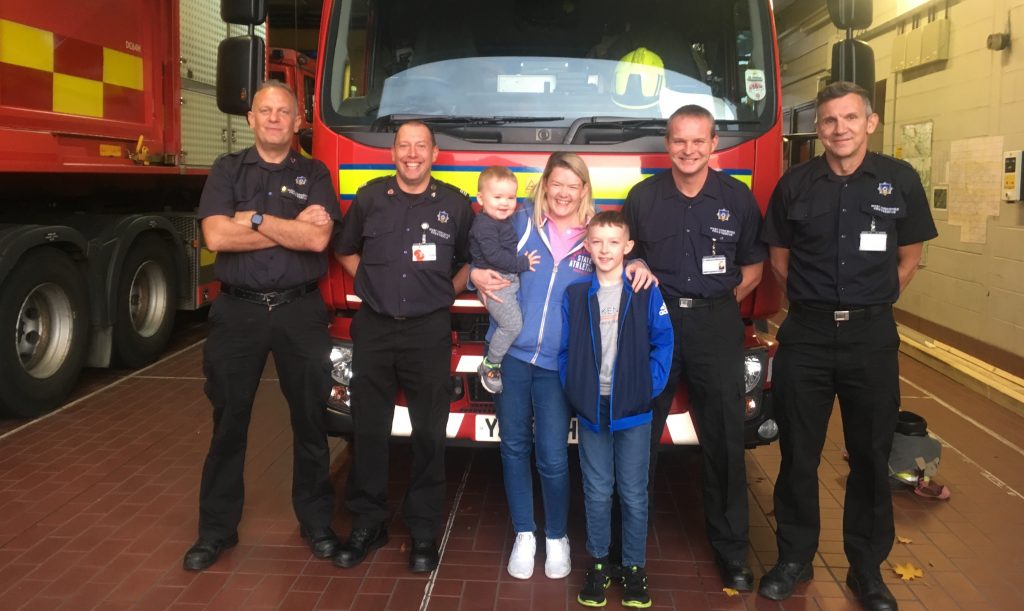 Michael decided to organise a charity raffle, and has been busy writing letters to businesses to donate prizes. Despite only starting in September, he has already raised £400, with some pretty impressive names on the list of donors: "He's managed to get prizes donated from Rolex, Barbour, Jack Wills, Mountain Warehouse, Silver Cross, Starbucks and McVities, to name a few. He even wrote to Buckingham Palace, who wrote back to wish him good luck with his fundraising. He's done so well, I'm just so proud of him."
When asked why he wants to do so much to help his local firefighters, Michael is very clear. "He calls White Watch his new fire family," says Leonie. "He just thinks firefighters are very brave and train so hard, and wanted to do whatever he could to help them. And the crew have been absolutely fantastic with him; they've taken him on tours round the station and let him sit in the driver's seat of the fire engines. They've even taken a book of raffle tickets to sell for him. He really enjoys talking with them, because they treat him with respect, not like he's a kid. I just think it's lovely, they're all brilliant with him."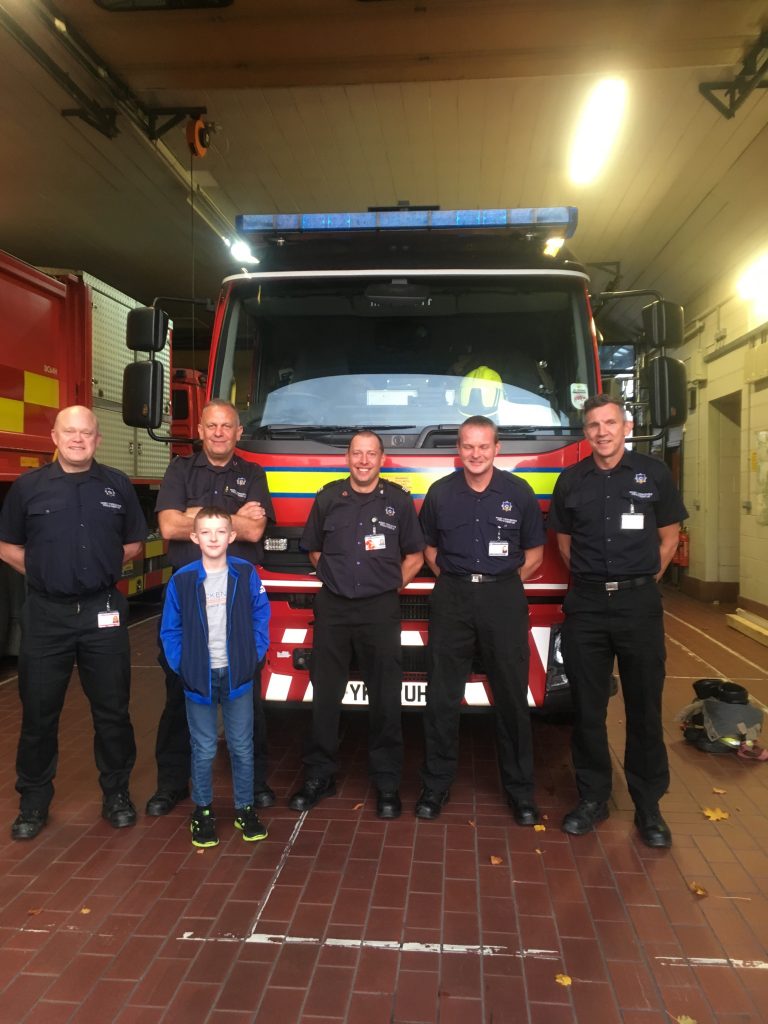 Michael's headteacher at Ralph Thoresby School, Will Carr, is also very impressed with his fundraising efforts: "It's fantastic to see Michael doing such brilliant, selfless work to support a vital part of our local community. As a successful, community-focused school, we have a proud tradition of charity work and Michael's efforts on behalf of The Fire Fighters Charity are a great example of this. Michael has really impressed us with his drive, initiative and willingness to help others. He's shown maturity and thoughtfulness beyond his years – well done Michael!"