As over 50,000 runners took to the streets of London in October for the 2022 TCS London Marathon, some of our incredible fundraisers were amongst them, taking on the 26.2 miles in aid of our Charity – and we want to say a huge thank you to them all.
Not only did you run your hearts out, you raised an incredible £49,000 for us in the process!
Proudly sporting our logo, many of our runners claimed incredible times, while several went above and beyond by dressing in full fire kit and BA sets. All had incredible stories of why raising funds for us was so important to them.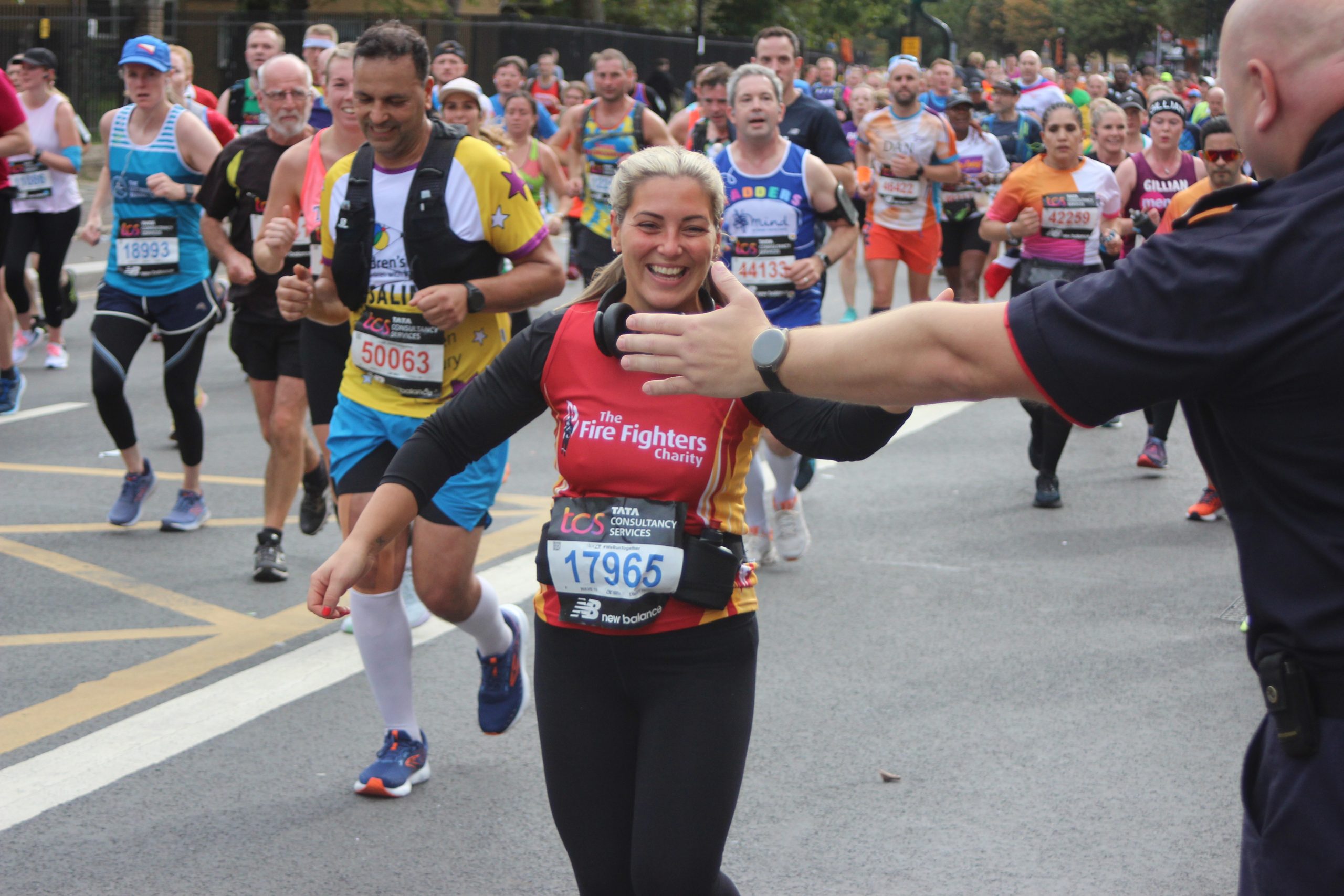 Here are the inspirational people who took part this year:
Will Cashmore – West Midlands Fire Service
Dan Fry – Dorset and Wiltshire Fire and Rescue Service
Maria Smith – Suffolk Fire and Recue Service
Sam Matthews – Lancashire Fire and Rescue Service
Neal Paddington – Hampshire and Isle of Wight Fire and Rescue Service
Luke Pritchard – Kent Fire and Rescue Service
Kayleigh McInnes – Scottish Fire and Rescue Service
Will Jones – North Yorkshire Fire and Rescue Service
Naomi Parton-Smith – Devon and Somerset Fire and Rescue Service
Dan Clegg – Manchester Airport Fire Service
Scott Walker – West Midlands Fire Service
Becca Brown – Surrey Fire and Rescue Service
Wesley Southall – Staffordshire Fire and Rescue Service
Mark Turner – Bedfordshire Fire and Rescue Service
Kellie O'Boyle – Lancashire Fire and Rescue Service
Natalie Redman – London Fire Brigade
Paul Stevens – Devon and Somerset Fire and Rescue Service
Adam Casey – London Fire Brigade
Annelise Sadler – London Fire Brigade
Aidan Fuller – Staffordshire Fire and Rescue Service
Scroll down to see more of them in action: