Our Winter Sale has begun, giving you the chance to grab a great deal on clothing and gifts while supporting our fire services community.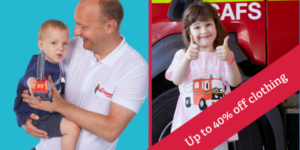 The sale features selected items from our adult and children's clothing range including t-shirts, polo shirts and fleeces all with discounts ranging from 20 – 40%.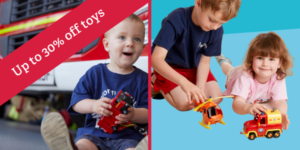 Get a great deal on firefighting themed toys with up to 30% off many of our children's toys and gifts. This includes 20% off our entire Fireman Sam range, 25% off stationery and 25% off drawstring bags.
Shop in the sale
Please note that prices and discounts displayed on our shop do not include shipping costs.