A team of fire and rescue service personnel have not only smashed a gruelling challenge, cycling from Land's End to John O'Groats, in just 10 days – but they've also shot above their target, raising more than £54,000 for the Charity in the process.
The Longest Ride saw 14 staff from Suffolk and South Yorkshire Fire and Rescue Service cycle around 100 miles a day – with more of their colleagues supporting them – finishing on 29 September. And each day they recorded videos and blogs sharing some of their experiences of mental health struggles, to spread a powerful message: "It's okay not to be okay".
The team has only gone and done it! Completed the long journey from lands end to John o groats and has smashed the target of £50k and it's still rising!! Thank you for all your support there's a thank you message from Darren on FB and Insta. @firefighters999 @SuffolkFire @SYFR pic.twitter.com/Uo4xEW2cnz

— The Longest Ride 2021 (@LongestRide2021) September 30, 2021
The funds will now go towards transforming the garden and outdoor space at Jubilee House, our centre in Cumbria.
Suffolk Station Commander Darren Cooper, 47, first thought of the idea, having spent years of his career doing events and fundraisers in aid of the Charity with two of his colleagues.
Day 8 is going to be a wet one! Thank you to Perth fire station for their hospitality last night the Scots have definitely made us feel welcome! #MentalHealthMatters @firefighters999 pic.twitter.com/Cq3gyTZog1

— The Longest Ride 2021 (@LongestRide2021) September 27, 2021
"As the years have gone one, we've got more and more into road riding," says Darren. "I started thinking about one last event… originally this was going to be a group of friends that I've known throughout my career, including my partner Hazel.
"Then I came up with LEJOG and I had this vision of a team of firefighters in really smart cycling kit, going from Land's End to John O'Groats as fast as we could do it, 100 miles a day in 10 days – pushing ourselves to the limit.
"As it went on, I started thinking about what more we could do… We wanted to look at the mental health side of it, that's not just unique to the Blue Light services, it's the Armed Forces too… and it grew from there. Then when Covid came along, it was the mental health side of that too. It's going to be immense."
Darren has struggled with his own mental health in the past and while he hasn't reached out for support from the Charity himself, he says knowing it's there for him in the future is a huge reassurance.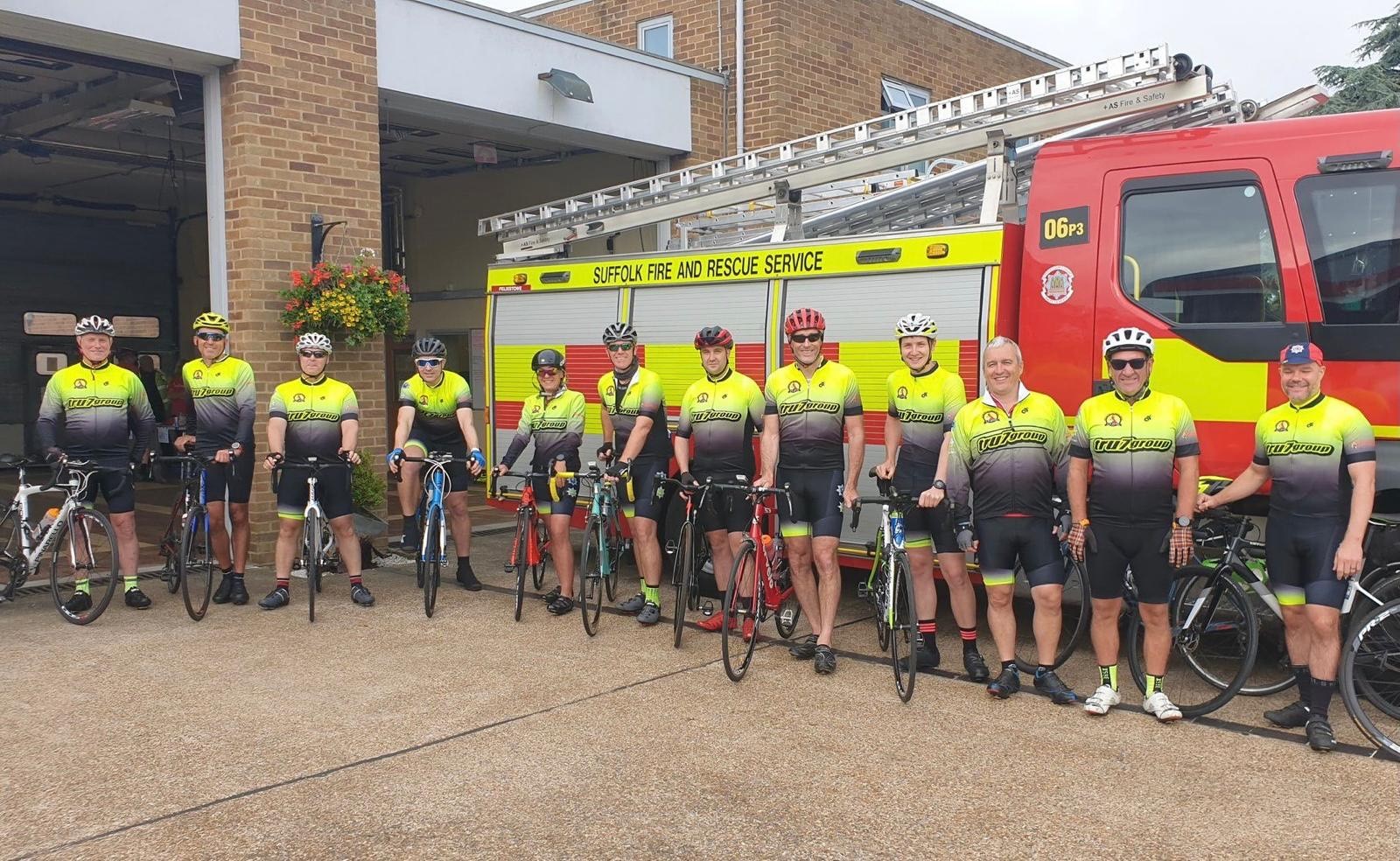 "I've gone through quite a few traumatic years with debts, divorce and death in my family," he says. "Then Covid came along. It just felt like it's time to reach out to other people. We've got this strapline, 'it's okay not to be okay', and especially with Covid, the mental health impact is huge. We're hitting this at the right time. We were deferred for a year and actually now, I think we're going to be able to reach out to more people."
Darren says it's especially important to him, having been through it himself, to encourage people to speak out and seek help early – especially if seeking support with things like stress and anxiety from the Charity.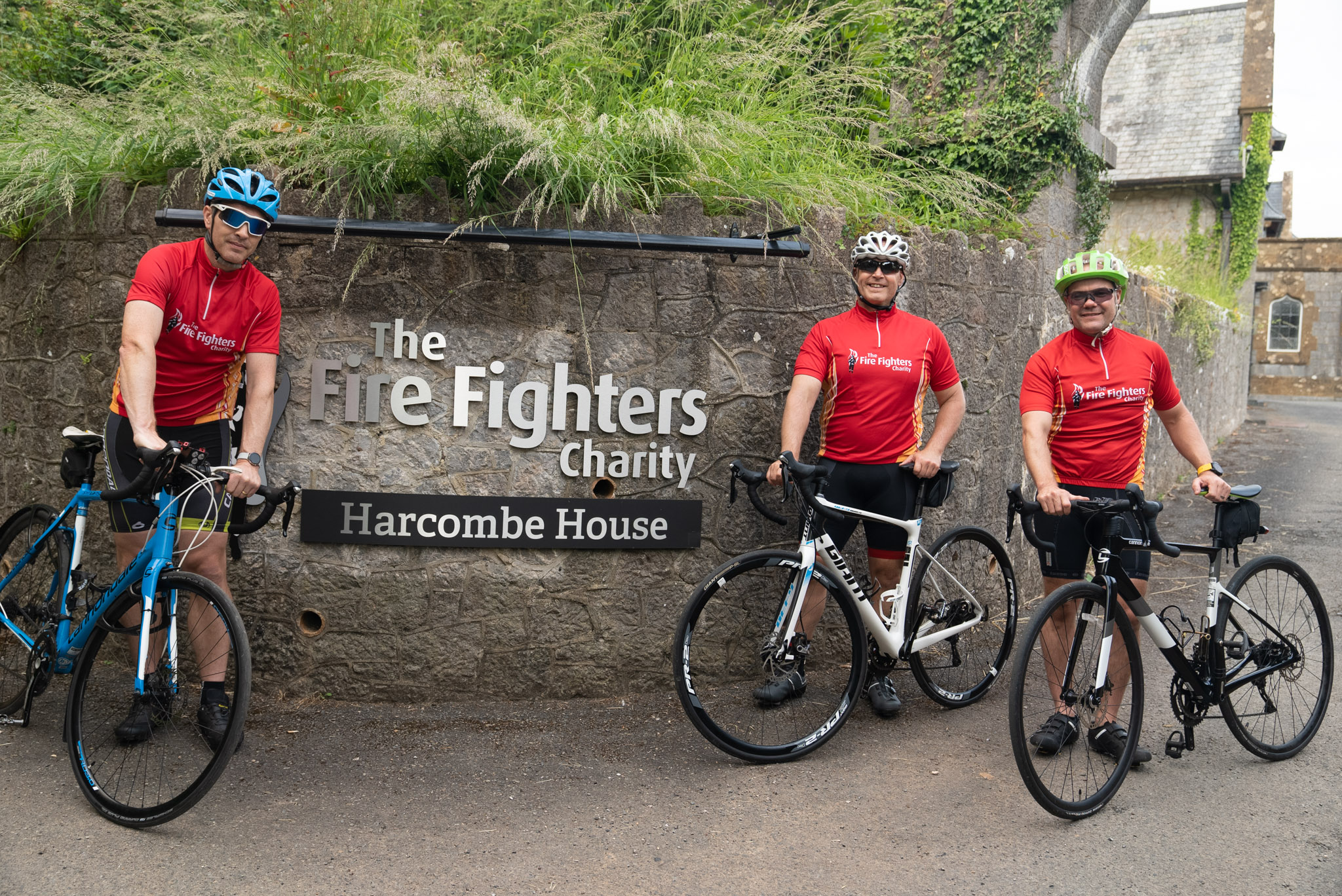 "About six months ago I started realising things weren't quite right. I'm going through counselling at the moment, and I can't really explain what triggered it but I knew something wasn't quite right – I was shutting down and becoming distance to Hazel and my children," says Darren.
"You turn round and say it's work or other stresses, but I'd go into what I call shut downs, where I was reliving traumatic moments.
"The Longest Ride is our play on words, it's about the journey people take when they realise they're starting to struggle with mental health.
"When the team members are doing their daily videos, where individuals talk about their mental health, if we can reach one person… the £50K is one thing and what that will do for people, but if we can reach one person and they seek help, then our job is done."
He's now calling on anyone who feels they'd benefit from some support in day-to-day life and work to get in touch with the Charity.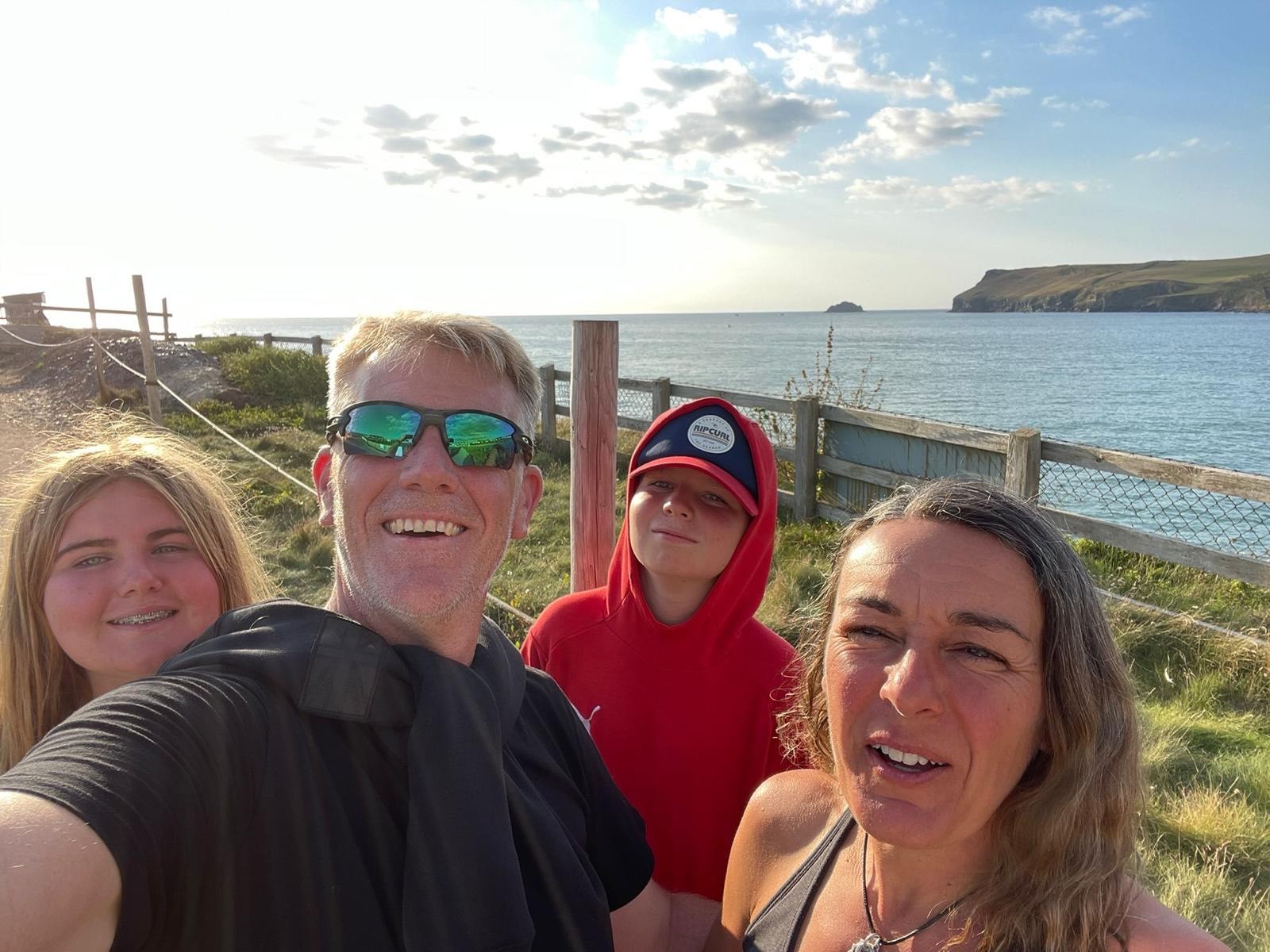 "I know from my perspective, when I'm at a real low, there's no way I'd be able to pick up the phone and ask for help – so early intervention is so, so important. The earlier the better," he adds.
"If you've got your family or friends round you, if you start to feel like you're retreating, to me that's my early indicator.
"Going somewhere away from everyday life, where you can relax, is key for me. Somewhere like The Fire Fighters Charity, from what we've seen of the centres, I know how relaxing it is and how much support there is there."
To donate to them, you can visit their fundraising page at www.justgiving.com/team/longestride. You can also see their latest updates on their Facebook: The Longest Ride 2021, Twitter: @LongestRide2021 or Instagram @longestride2021.