William Wood Watches invites you to join them in paying respect to the work of firefighters around the world and take part in their Time for Heroes Auction to celebrate International Firefighters Day on Monday 4 May, with proceeds coming to The Fire Fighters Charity.
Jonny Garrett, founder of the London-based timepiece specialist, created a bespoke collection of watches in memory of his grandfather, William Wood, who served in the British Fire Service for over 25 years and was awarded commendations for his bravery and service.
They have generously donated a one-of-a-kind watch customised with our logo on the glass caseback to the auction. The watch is also engraved with the limited edition numbers 999/XXX representing the three digits to dial to contact the UK Emergency Services. The watch straps are made from upcycled Angus Duraline fire hose that has served and protected the UK fire services community. The crown of the watch is made from a 1920's British brass firefighter helmet with all craftsmanship carried out in London's iconic jewellery district of Hatton Gardens.
The auction will be open for seven days, with the bidding window opening at 11am on Monday 27 April and finishing at 11am on 4 May. Full details of the Time for Heroes Auction can be found on William Wood Watches website, where you can also register your interest in this watch before the auction goes live.
We wish all bidders the best of luck and want to say thank you to William Wood Watches for their generous support.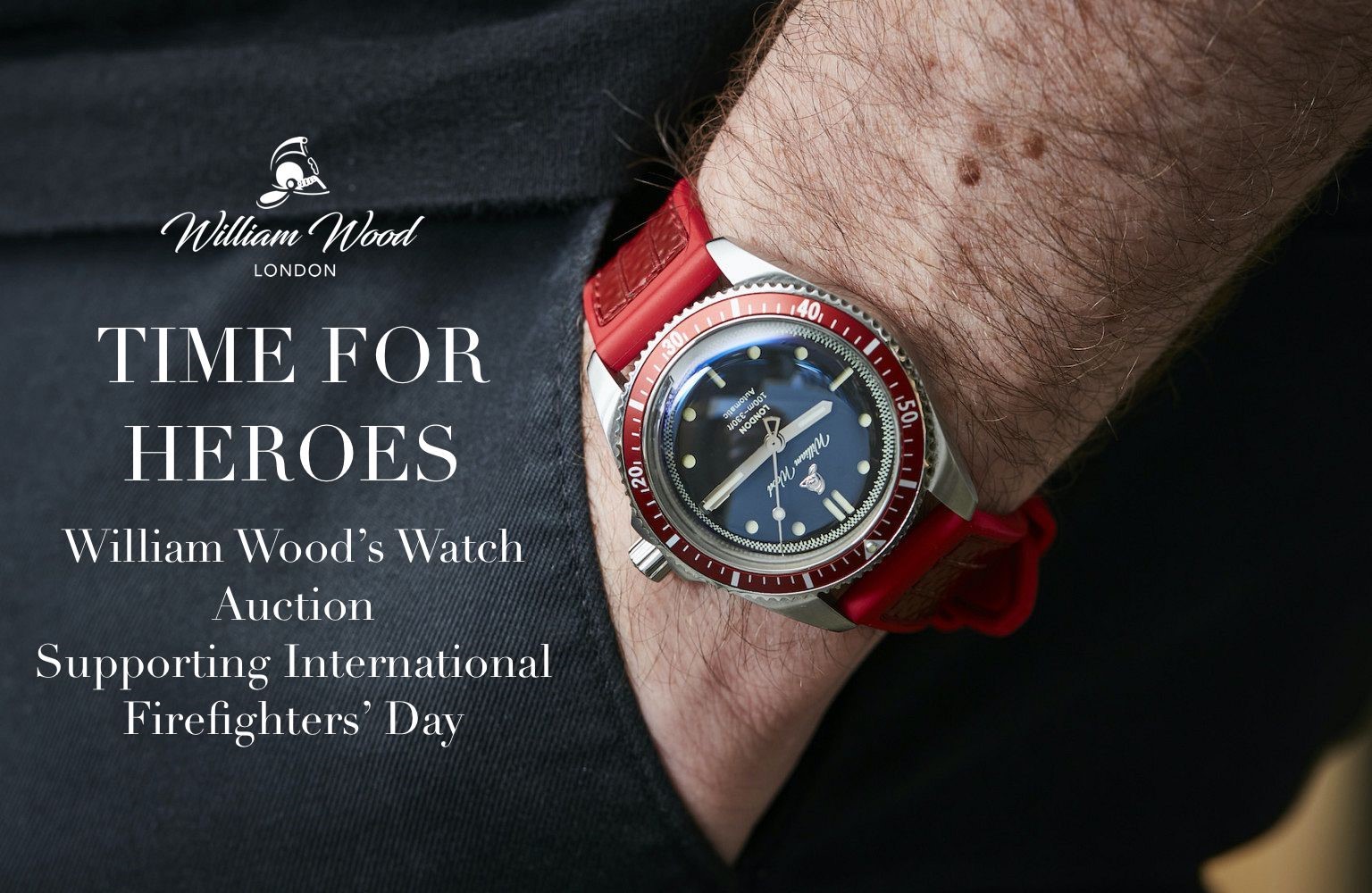 The coronavirus has brought our traditional fundraising to a halt, with the cancellation or postponement of countless events and challenges. Furthermore, the Charity does not meet the criteria outlined by Government in regards to grant support.
In all, we estimate that we may raise only around 50% of our usual fundraising income during this period, which means that we may have to curtail our ambitions and plans for the future, unless we can find an alternate way to raise that income.
If you take part in the auction, or if you'd like to make a donation directly to us, you will be supporting the country's fire and rescue heroes who are working around the clock to keep us safe, throughout the virus and beyond.