The Fire Fighters Lottery has raised over £20 million since its launch in 2002, given out over £5million in prize money and allowed thousands of members of the UK's fire service to live healthier and happier lives – just like Sonia Cox, Sarah King and Robert Cowie, whose stories you can read below.
We are now celebrating our anniversary by adding 20 extra £100 cash prizes to the November 2022 Draw – and you can get your tickets today to be in with a chance of winning.
Enter and be part of our celebration by visiting www.firefighterscharity.org.uk/20Anniversary for a chance at joining the 6,541 winners who have won prizes totalling £5,187,276 over the past two decades! The closing date for online entries is 28 November.
As well as our extra prizes, you could also scoop the Jackpot of £25,000; a £1,000* second prize and 30 additional cash prizes of £50.
Don't forget, as well as being in with a chance of winning yourself some cash, every time you enter our Lottery, you're helping us to continue offering support to thousands of individuals in our fi re family every year.
Reflecting on the success of the Fire Fighters Lottery over the last 20 years, our Individual Giving Officer, Katy Parsons, said: "Seeing the difference our Lottery has made to people's lives has been amazing. Every time you enter, you're helping ensure we can be there for our fi re family for years to come."
Have you won our Lottery in the past? We'd love to hear from you and find out what you did with your winnings if so. Join our health, wellbeing and social space, MyFFC, now at www.firefighterscharity.org.uk/myffc and let us know in one of our Groups, or email lottery@firefighterscharity.org.uk.
*The £1,000 is our roll over prize, which means it rolls over each month if not won by anyone. Once it's rolled over a total of nine times, it then becomes a guaranteed prize.
Lottery life changers
Meet Sonia:
Sonia Cox, 55, a Group Manager with West Midlands Fire and Rescue Service, says she spent years never showing possible signs of weakness at work.
However, attending our Reset Programme following an injury allowed her to focus not only on her physical recovery, but also her mental wellbeing.
Our Reset Programme – funded by our Lottery players and regular donors – offers beneficiaries the opportunity to develop and improve their resilience and overall mental fi tness, with a programme of workshops and activities tailored to individual need.
"It gave me the chance to reset and do some work around my mental health and stress," says Sonia. "I've never wanted to be seen as weak or emotional. But actually, we're all recognising that it's okay not to be okay, it's okay to talk and there's fantastic support out there.
"I'd really encourage people to come and talk early on, before you get to the point you think you're really struggling and may need time off work or therapy, or be in a situation where you're feeling quite hopeless or in despair."
Meet Robert: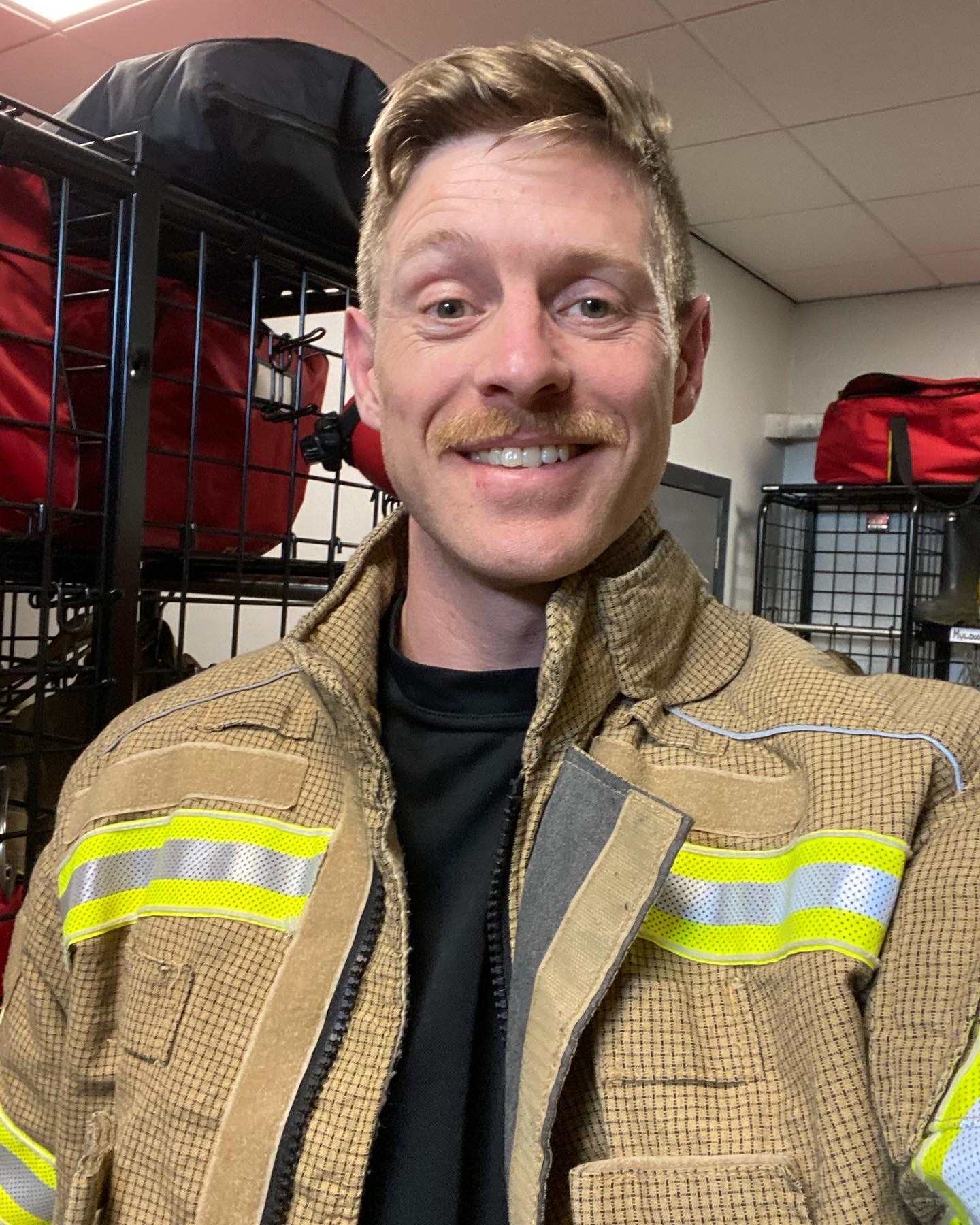 Scottish firefighter Robert Cowie received digital and face-to-face support from us following a Crohn's disease diagnosis. Thanks to your lottery tickets and donations, he's now been able to return to work.
The father-of-one, 36, had to take months off work as he spent long stints in hospital from 2019 following his sudden diagnosis. However, having heard about the support we offer, he got in touch.
He began a series of remote video calls with one of our physiotherapists and later visited Jubilee House.
"I suddenly had all these professional Physiotherapists and Exercise Therapists around me, plus all the other workshops and sessions I could get involved in," says Robert.
"The group I had was amazing too, which really helped. I had also struggled a lot with my mental health before, but I was able to access some sessions with a psychologist through the fi re service luckily. It all works as part of a package then, with the support I had through the Charity."
Meet Sarah:
LFB firefighter Sarah King recently returned to work more than a year after getting Covid-19. Thanks to your donations and support, we were able to help her on her road to recovery.
"With the Long Covid symptoms, there were changes to my emotional cycle – just so many symptoms," says Sarah. "It was real hell. I went from being really active to being bedbound for months and months."
Sarah reached out to us for support when the symptoms continued, and was offered a place on our Covid Recovery Programme – also funded by our Lottery players and regular donors – which we now run at all three of our residential centres.
"The Fire Fighters Charity primarily taught me to pace myself," says Sarah. "It really helped me build my confi dence. I wouldn't have been able to go back to work if I didn't reach out to the Charity."
Meet some of our winners: