It's one of the best times to get outside, soak up the colourful surroundings and breathe in the crisper air – and Autumn is a great time to get your friends, family and colleagues together for some fundraising events and challenges too.
Whether you fancy pushing yourself with a physical challenge, you're looking to bring your community together with a fun event, or you want to stretch your creative side, we've gathered a few ideas to get your started with some Fire Family Fundraisers…
Halloween pumpkin carving contest
No matter your age, pumpkin carving never gets old – so why not test your creative skills and come up with some funny designs, to show off either to your friends, family or colleagues? Everyone can donate a small amount in the process, knowing they're doing their bit to help our fire service community in the future.
Light Up the Drill Tower
This is an event that's grown in popularity over recent years. It's usually held at a fire station, either on Halloween or the week after, on an evening.
Stations can ask their local community to enter a pumpkin carving competition, paying £2 to enter, then display the pumpkins up the drill tower. There could also be other activities on the night such as face painting, showcasing a pump and some PPE, a stall and fire safety information delivery for fireworks night.
To avoid any waste, you can then arrange for a local farmer to collect the pumpkins after the event to feed to their animals, while a local supermarket could be approached to donate refreshments to raise further funds.
Fancy dress car wash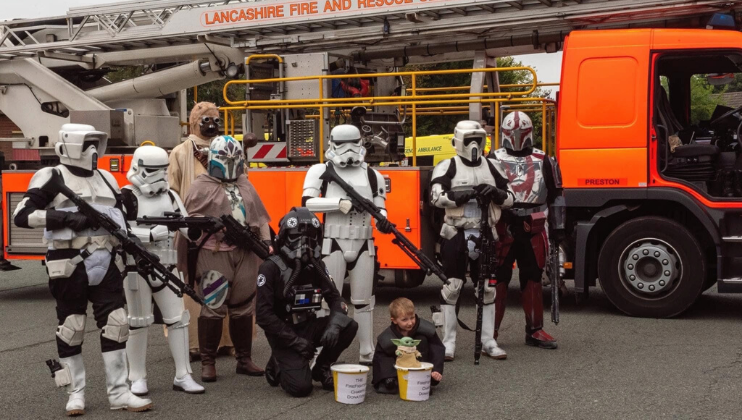 Get your colleagues together on station and plan a Halloween-inspired Car Wash (or other fancy dress if you prefer). It's a great way to put a spin on our popular Car Washes and you could even have a competition for the best dressed!
80th birthday celebration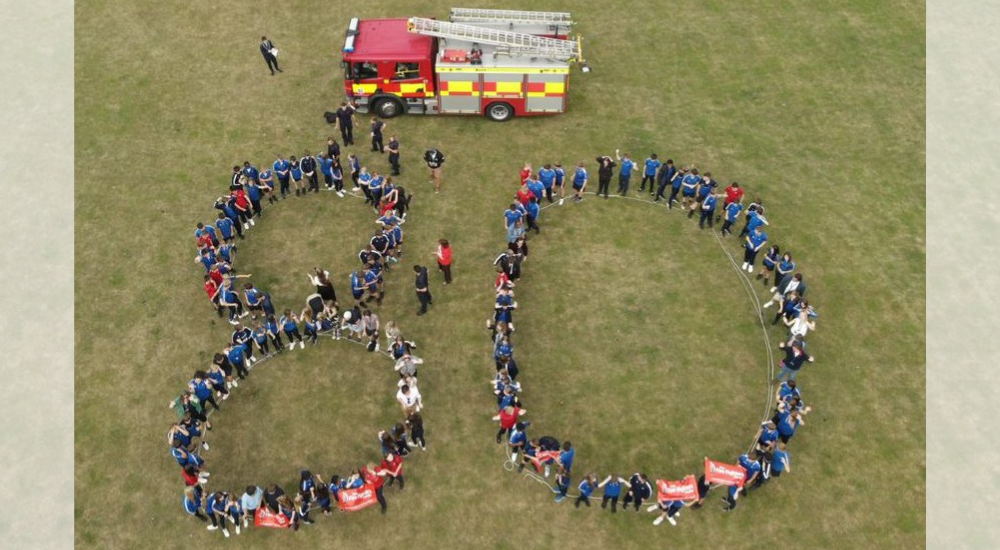 From high-impact challenges to creative and mindful activities, we've shared fun ways you can get involved to help us celebrate our 80th year this year. See some of them here:
Challenge colleagues to bake or create
Why not set your colleagues the challenge of bringing in a homemade masterpiece, for a fun competition at work? It can be edible or not – the world is your oyster! Just be sure to pick some fair judges… by donating a small amount to enter, you'll be helping so many of our beneficiaries.
Host a small Autumn festival
From apple bobbing competitions to conker tournaments, cake sales and more, there's so many fun Autumn activities you could bring together for a small festival, in or out of work. You could have a small entry fee to help raise funds, with donations for raffles and prizes from the local community.
Organise a bonfire night
We'd love you to support us by hosting a Bonfire Night. Any funds raised will go directly towards supporting our fire family.
You can read all about one of North Yorkshire Fire and Rescue Service's incredible events, which raised a giant £56,000, here.
Brew With a Crew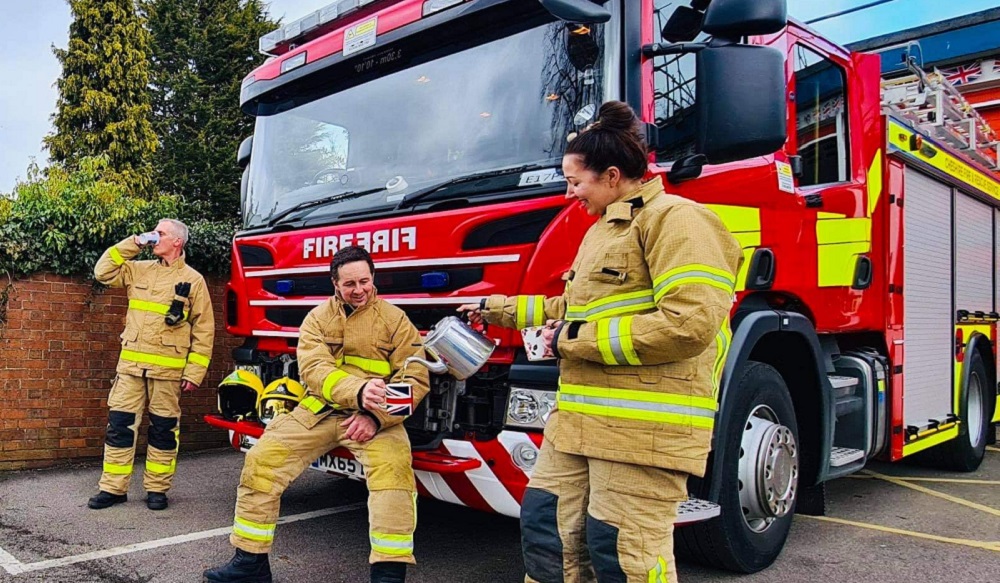 What better way to recognise the efforts of the fire services community than with a cup of tea? Form your own crew – whether that's with family, children, colleagues or friends – and have a brew, making a donation to our charity in the process. Here's everything you need to know about hosting your own Brew With a Crew.
Runs, walks and mountain climbs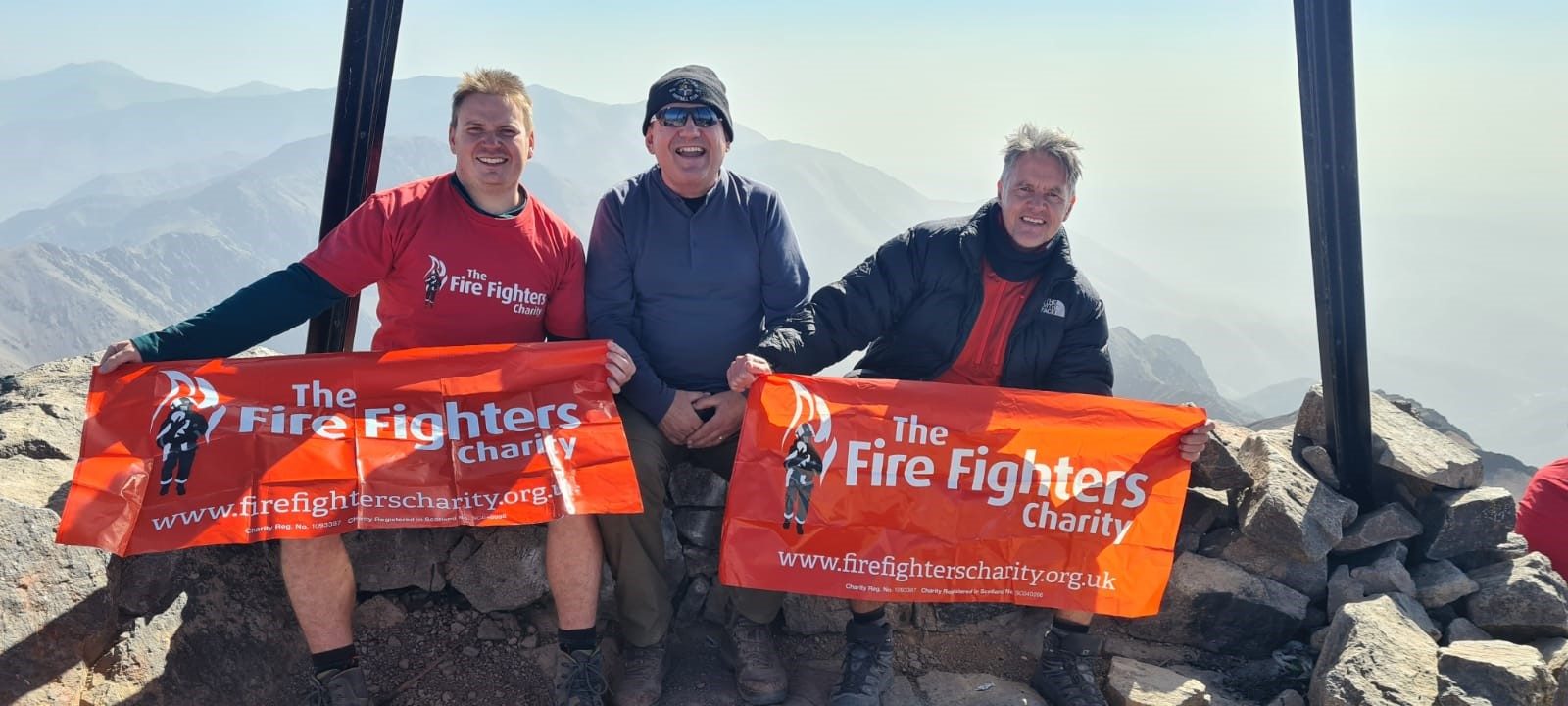 Ever dreamt of climbing the Three Peaks? Or perhaps you've always wanted to cycle from Lands End to John o' Groats? Well this could be the perfect opportunity. A Fire Family Fundraiser can be anything you want it to be, so set yourself a goal – either solo, or with friends – and go for it! And remember to spread the word about your fundraising round your friends and family ahead of the event.
Helping in your local community garden or allotment
Gardening and spending time outdoors is beneficial for our wellbeing – so why not combine it with a challenge to transform your outdoor space or grow your own food for a week or month, while donating to us in the process?
Crochet / knitting marathons
We've seen some incredible crochet and knitting marathons in the past, so if you love to sit down and relax with some knitting needles, what could you challenge yourself to complete?
Family Open Day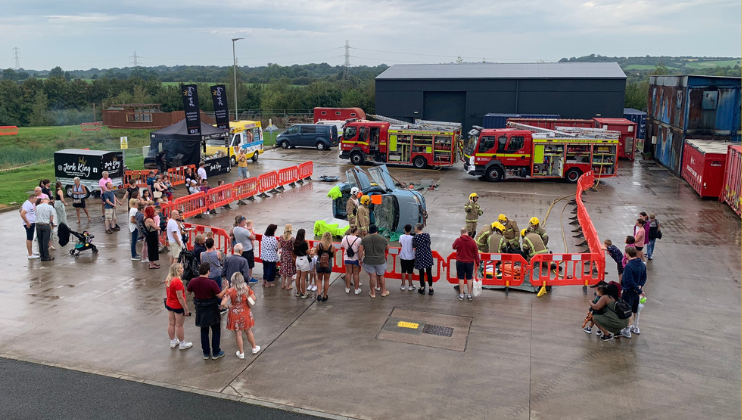 Avon Fire and Rescue Service recently invited staff and their families and friends to come together for a fun-filled special Open Day in support of us. Could your FRS hold one too? It's a great way to bring home and work life together, while sharing some of the ways we support families.
Read about Avon's here.
Head shave
Do you fancy trying a new look? Dave went for something very different in 2020! Read his story here.
Join our Fire Family Fundraiser
Let us know what you get up to by registering for My Fire Fighters Charity and joining one of our Groups (which you can find in the 'Groups' tab at the top of the homepage).