This year, more people than ever have been supported by The Fire Fighters Charity, and we wanted to take a moment to celebrate them, and you, for the support you've shown us in 2019.
Whether you've undertaken an epic fundraising adventure, volunteered your time for the Charity, or simply just shared our stories and helped us get our message out there, your support has helped us to be there for these people, and more besides.
So on behalf of everyone we've been able to help this year, and those we hope to help in the future, thank you.
---
"He may not be physically around any more, but my dad will always be with me"
When Hayward's Heath firefighter Mark Butler passed away in May, he left behind him a legacy that will never be forgotten in Sussex. His daughter, Megan, shares how the Charity helped her process her grief in the months that followed, and why she'll always see West Sussex Fire and Rescue as her extended family.

"You don't think you'll ever need help from the Charity. I certainly never thought I would."
Only a few hours into his stag do in Magaluf in the summer of 2016, the course of James Thorpe's life was altered in just a few seconds when he ran into the sea, fell, and broke his neck. Here, the former London and Norfolk firefighter shares his story.

"It's so tiring, having to wear a mask every day, so it's nice to be able to take that mask off."
London Fire Brigade Inclusion Manager Shilla Patel has always championed people opening up about their own mental health. But a recuperative break at Harcombe House opened her eyes to what it could be like to do the same thing for herself.
"I realised recovery isn't an overnight thing."
Realising recovery from surgery couldn't be an overnight fix was the biggest lesson Sheffield Crew Manager Paul Holbrook took away from his time with The Fire Fighters Charity. That and how much he appreciated having his family around him to cheer him on.
"My experiences have definitely enriched my ability to discuss mental health with fire colleagues
While recovering from surgery, Hampshire firefighter Stu Vince had an experience that haunted him for eight years, leading to him being diagnosed with severe anxiety, depression and PTSD. Now he's using his own story to inspire other people to open up about their own mental health issues.
"I just couldn't take any more. I sat there weeping and couldn't stop."
Asking for help is not an idea that comes naturally to Norman Meechan. A Scottish firefighter who spent 31 years with the service, he had always thought he could manage by himself without having to trouble anyone. But when his wife, Shonah, had a stroke and he later developed Parkinson's Disease, it took him having a nervous breakdown before he realised how important it is to let others help.

"I know I'm a very lucky person for surviving the crash that should have killed me."
Fifteen years ago Adam Bruce survived a motorbike crash that should have killed him, but was left with life-changing injuries. Now the former Scottish firefighter is a familiar face at Jubilee House and has a special place in the hearts of its Nursing Team.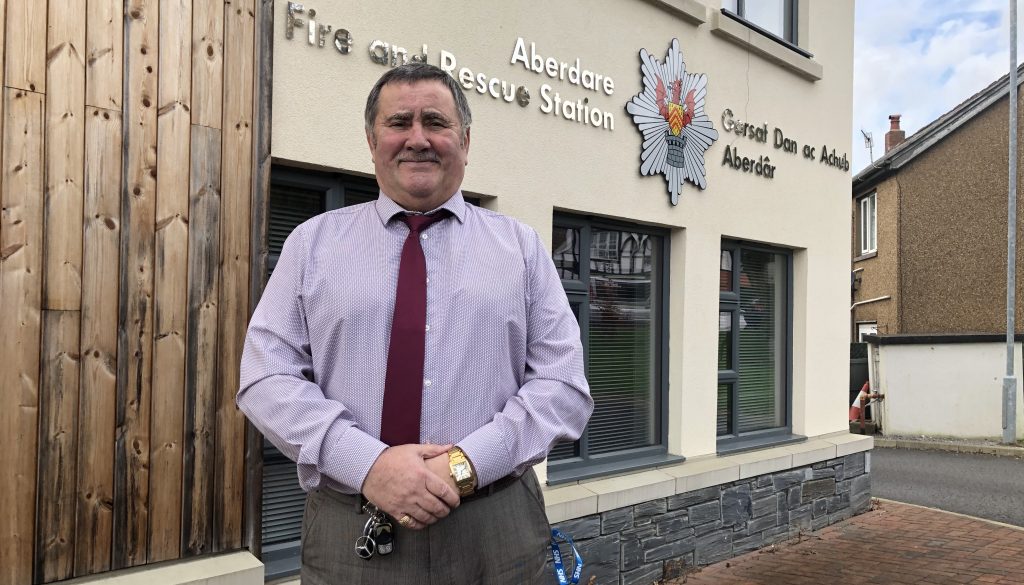 "The group helps with the loneliness I feel after my wife passed away"
For retired South Wales firefighter Roger Pugh, our Aberdare Living Well Group provides a much-needed source of friendship and community, and helps combat the loneliness he feels after the loss of his wife.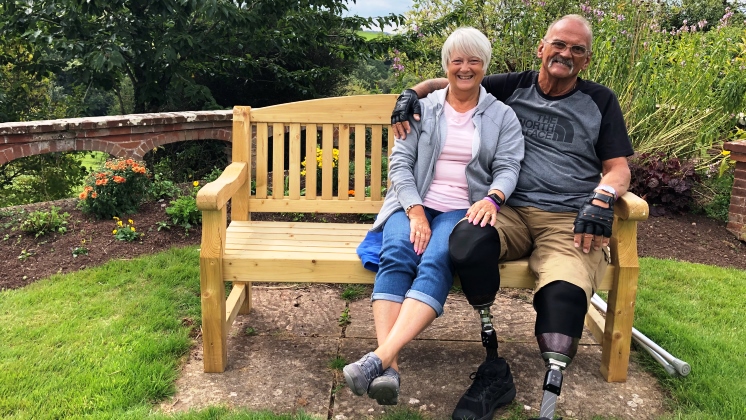 "The Charity has saved my life, just as much as if they'd run in and dragged me out of a house fire."
For former Royal Berkshire firefighter and double amputee Richard Baldwin, whatever life has thrown at him, his wife Sue has been at his side. We sit down with the pair to hear how the Charity has supported both their physical and mental needs, and how it all culminated in a Royal visit…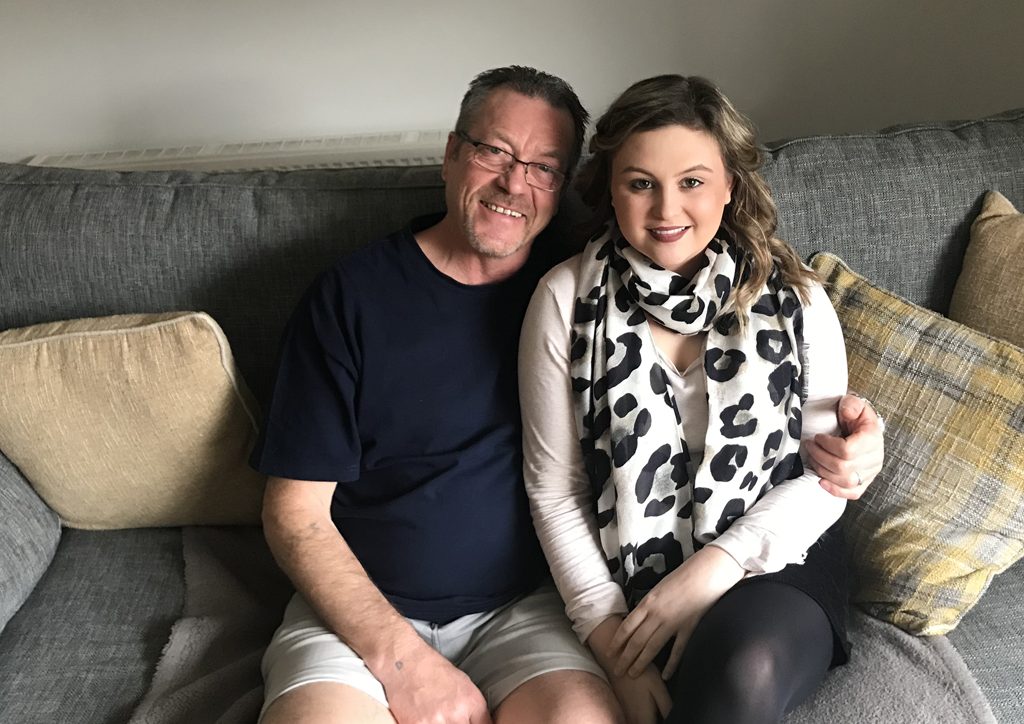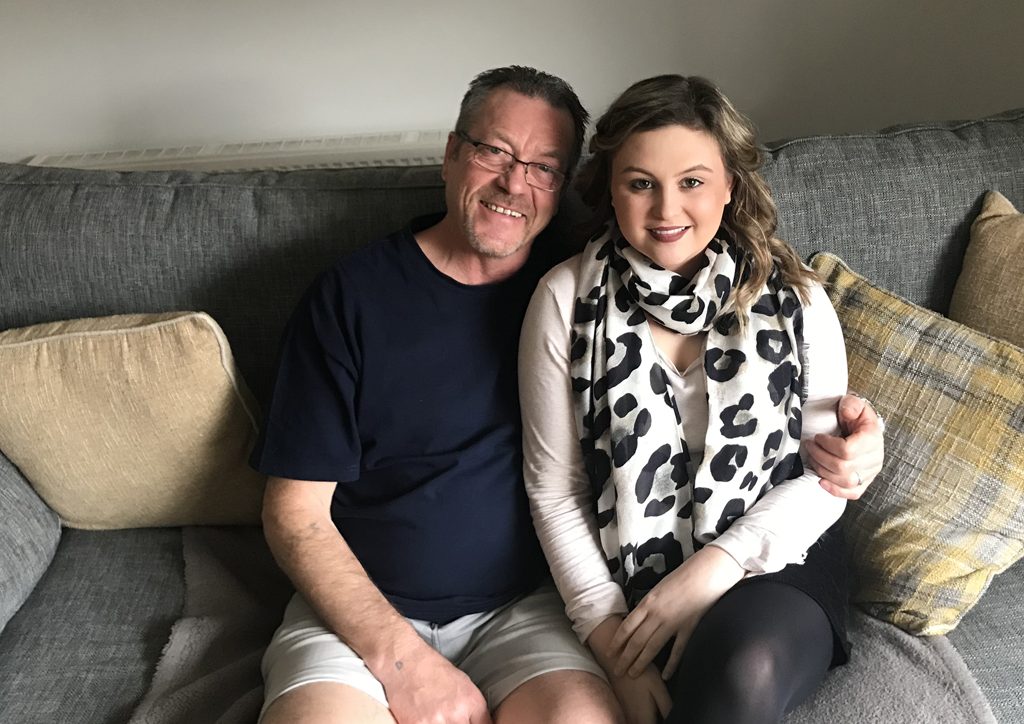 "I came back a different person, like this massive weight had lifted off my shoulders"
A little-known relaxation method helped Tayla Marshall combat the crippling the anxiety that had all but taken over her life. And she learned it during a visit to Jubilee House.
"Panic attacks were getting in the way of my grief."
After her firefighter husband passed away suddenly in April, panic attacks were ruining Suzanne Constable's life. She agreed to contact the Charity and see what they could do for her, but she had no idea just how much she would take away from her week at Marine Court.
"Last Christmas I was living in a shed, but this Christmas I have a home."
When a change of circumstance led to him living in his mum's shed, Alistair McNab contacted the Charity's Welfare Services Team. They supported his application for a council flat, and helped him to furnish it. Now he's looking forward to a very different Christmas to last year.
---
Our offices are closed over Christmas, but we'll be open again at 9am on Thursday 2 January. So if you think you could benefit from support from the Charity, get in touch with us. You can wait until January to give us a call on 0800 389 8820 or you can fill out our form online and we'll get back to you in the New Year.