In many ways, 2022 has been a year of unexpected challenges – but none of them have stopped our supporters from going the extra mile to raise funds for us and support their colleagues across the UK.
We want to thank each and every one of you that has taken part in a fundraiser, an event, planned collections or helped towards a donation – we couldn't offer our vital support without all of you.
We've gathered just a few of the highlights from throughout 2022 here, not including the phenomenal Car Washes and Open Days you've pulled off, and please remember to keep sharing your own fundraising achievements with us in MyFFC:
January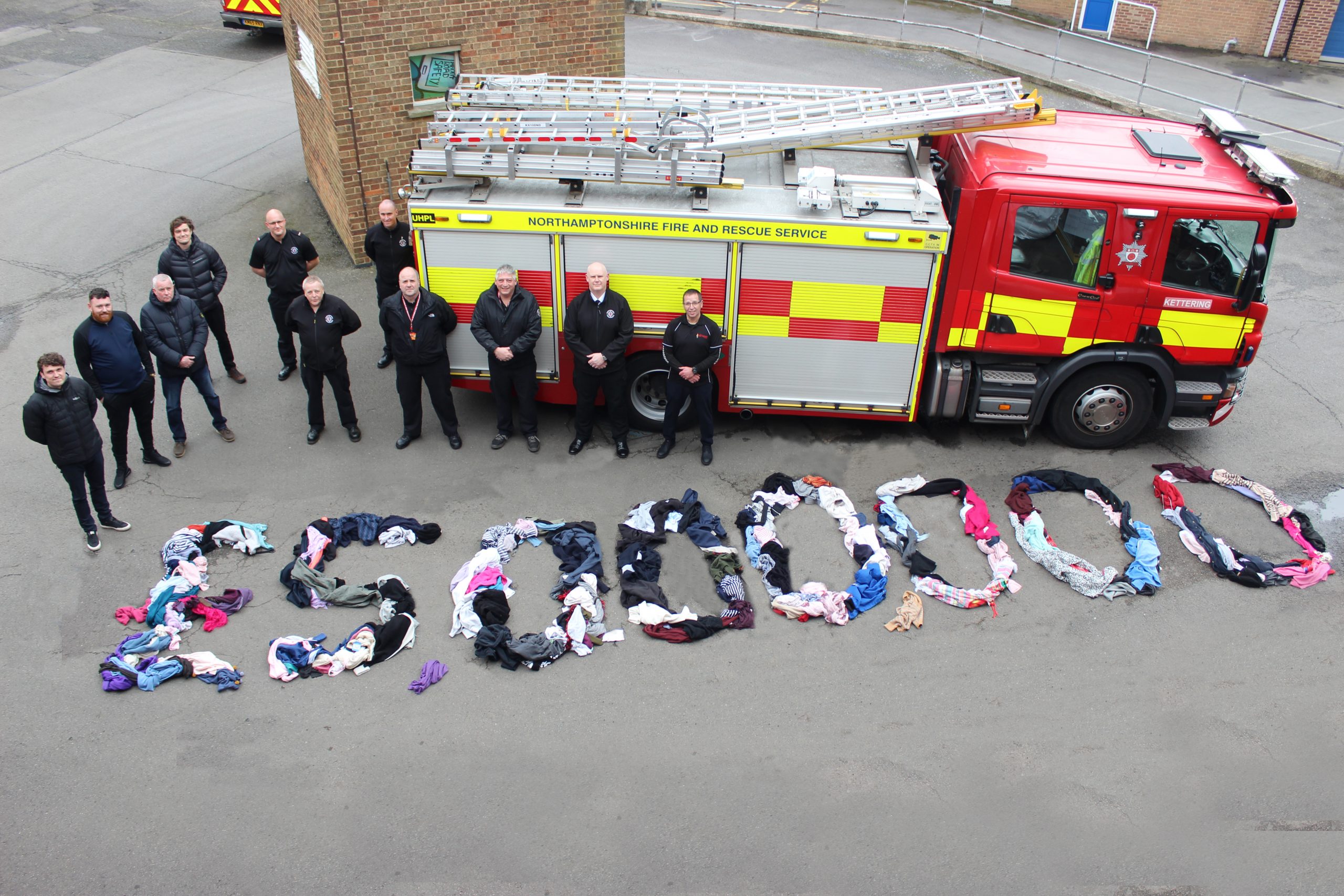 We kicked the year off with a huge milestone celebration, as our Clothes Recycling Scheme passed £5million.
We've been running the hugely successful scheme since 2009, in partnership with fire and rescue services and textile recycling companies across the UK and Kevin Biles, our Sales Manager, said at the time: "On behalf of the whole Charity, I want to thank all of our clothes recycling partners, our fire and rescue services across the UK, our charity teammates and volunteers, and every single person who has donated their clothing in one of our clothing banks. Here's to the next £5million, thank you everyone!"
See more of January's highlights here.
February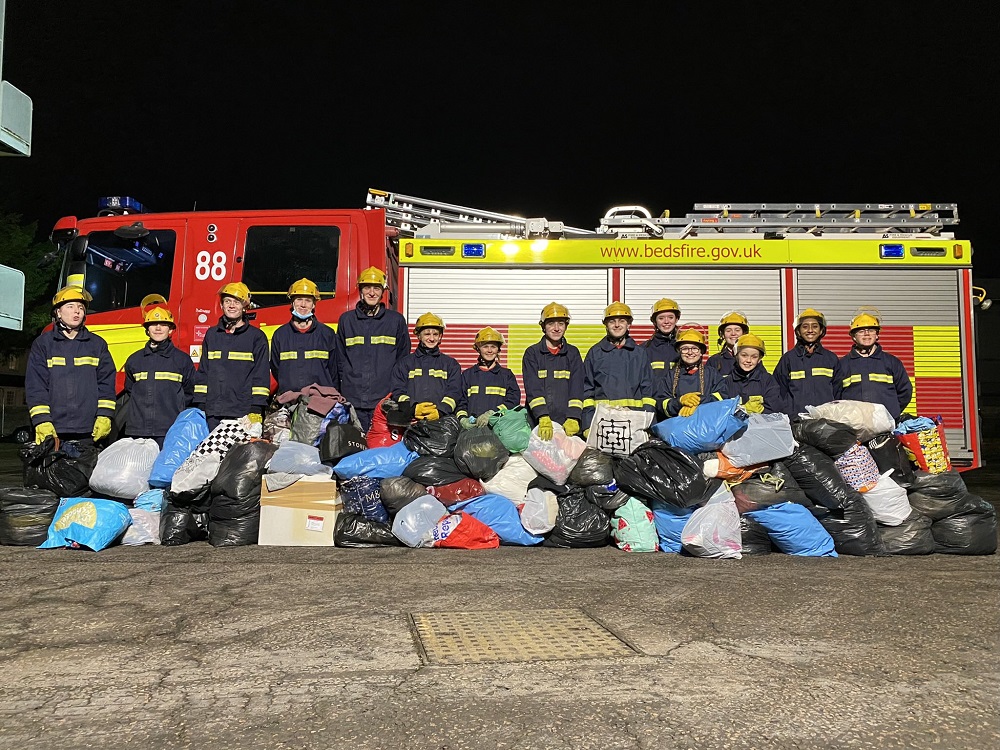 Following on from the £5million celebrations, we held the Bag it and Bank it Recycling Championship throughout January too, with the winners announced in February.
The Championship achieved record-breaking success this year, as our amazing supporters, fire stations and members of the public helped us soar past our target of £80,000 – raising £84,927 in total. See all the champions here.
And you can see all of February's fundraising highlights here.
March
The following month, John Tainton, a steel stockholder in Kidderminster, Worcestershire, donated an incredible £10,000 to us, as a thank you to the firefighters whose heroic efforts saved its premises from a huge blaze in a neighbouring property. Read about that here.
One very hilly town…
One firefighter carrying a 70kg training dummy…
3 days to complete 60 hill climbs… pic.twitter.com/RJ2i7RSQMf

— James Compton (@FFHillClimb) March 9, 2022
We all saw several individual fundraising achievements, including James Compton, an on-call firefighter from Bradford on Avon. Over three days he climbed 20 hills wearing fire kit and carrying a 70kg training dummy – all to raise money for us and other emergency service charities.
The amazing total of £5313.37 was split between us, The Ambulance Staff Charity and Police Care UK.
See more of our March highlights here.
April
We started 2022 with EG Group making us their Chosen Charity, and in April we announced they'd raised a huge £34,409 for us for us through employee-led fundraising events, collections on their network of forecourt and food service locations across the UK and a number of other activities. Read about that here.
Elsewhere, in another corporate achievement, staff from Utilita took part in a very unique event which saw them 'locked up' and only released once they'd raised 'bail money'. Not only did they all manage to be released in record time – they also soared past their target, raising more than £5K for us. Read about that here.
April also saw the start of a summer-long partnership with Heartbreak Productions, where they collected donations for us through productions of Jane Eyre – raising £4114.24. Read more here.
Elsewhere, Hertfordshire Station Commander James Bull took part in the gruelling Marathon des Sables challenge for us, while Lancashire's Kelly McHugh completed the Sahara trek, with both raising incredible amounts of money.
I've done it @marathonDsables. Will thank everyone in time who has supported me. Broken but elated. I know I had my Ma looking over me all week ❤️ Time to be with family 🥇@hideseekfilms @firefighters999 @Sundried @thesweatexperts @LornaJKing pic.twitter.com/K7to4SbO8D

— James Rossano Bull (@999fireBull) April 2, 2022
You can see all our April highlights here.
May
In May, our dedicated supporter and partner, William Wood Watches, held a prize draw for an exclusive, one-of-a-kind motorbike – which raised a huge £10,800 for us. Read about that here.
And the UK's largest cycling club dedicated to emergency services, Blue Light Cycle Club, donated a generous £2,000 to us – all within a year of launching. Read more here.
Throughout 2022 we've also seen several Brew With A Crew events happening, including one with our partner Typhoo at Jubilee House, our centre in Penrith.
The Typhoo crew are in Penrith today enjoying a brew and learning about the wellbeing support provided by @firefighters999

Want to get involved with your crew? Sign up here – https://t.co/AbSs0JHxRs. #BrewWithACrew #OOPlease pic.twitter.com/ZFO35xupdq

— Typhoo Tea (@Typhoo_Tea) May 31, 2022
Swadlincote Fire Station organised a huge plant sale in aid of us in May too that raised £4,730.
You can see all our May highlights here.
June
As we hit the summer months, staff from control rooms right across the UK raised £1,800 for us by hosting dress down days over the weekend of 18-19 June. Read more about them here.
We also announced that in the 2021/22 financial year, our Car Washes raised over £195k – an incredible national effort! Read more here.
A group of supporters also took on Mt Toubkal for us, including firefighters Karl Davidson and Sam Daley, who were joined by architect Richard Clark and his son George. They raised thousands between them – read their stories here.
Meanwhile, crew members from White Watch Caversham Road ensured their fundraiser was one to remember, as they dressed up in inflatable dinosaur costumes to run the 96 miles of the Jurassic Coastline in just four days – raising over £1,500.
Day Three of the Dorset Dino Dash! Over 1k raised for the @firefighters999 another brutal 29 miles today taking us to 87 miles in 3 days. Epic team. @RBFRSofficial pic.twitter.com/8Ub2QVEdnl

— Scott Butler (@Splitlipadv) June 16, 2022
And Mid and West Wales FRS held the Welsh Firefighter Challenge in June – the first to be held in Wales – which raised over £1000.
You can see all our June highlights here.
July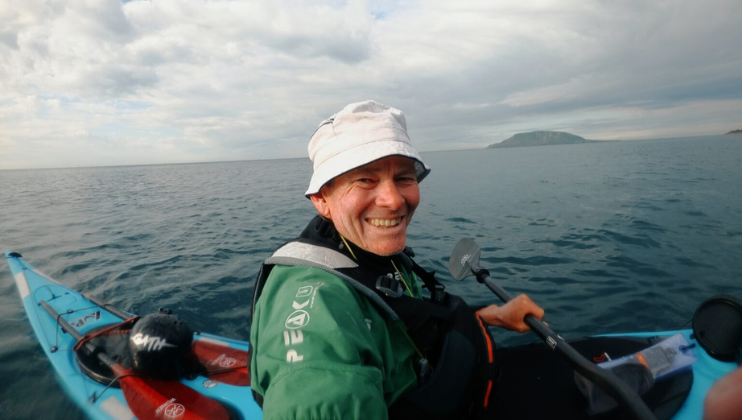 Colin Wood, a retired firefighter with Avon FRS, kayaked almost the length of the UK in support of us in July, while spreading a powerful message around the importance of reaching out for support with your mental health. Read his story here.
A team behind a 300-year-old community sports game – Uppies and Downies – donated £8,000 to us, meanwhile, after making us its chosen charity for 2022. Read about that here.
And Hereford & Worcester FRS's Phoenix Challenge took place, once again in memory of colleague Stu Crebbin, raising thousands – and taking their total to £20,000 overall. This time they took on the Brecon Beacons 10 peaks and Pen y fan too. You can read about where it all began here.
@hwfire Phoenix Challenge 2022 completed – over £1500 raised this time, over £20,000 in total in aid if @firefighters999 charity👏
Feet recovery at the end!🦶🌊 pic.twitter.com/UCva6FVZPa

— HWFire FFC (@HWFireFFC) July 10, 2022
You can see all our July highlights here.
August
The following month, Waitrose Horley generously donated £1,000 towards a very special Open Day with Surrey Fire and Rescue Service, as part of its Community Matters Scheme. See the lovely photos of the day here.
And we've seen so many amazing supporters push themselves to the limit, after seeing friends and family members supported by us, and this time it was Jim Sutherland's turn.
His wife, Rachel, who's an on-call firefighter with Scottish Fire and Rescue Service, was supported following a battle with breast cancer and, to say thank you, Jim built his own bike from old parts and cycled from Land's End to John o' Groats in aid of us. Read their story here.
August also saw the return of the British Firefighter Challenge, which kindly made us its chosen charity again and raised £4,826, plus £737 in Gift Aid.
You can see all our August highlights here.
September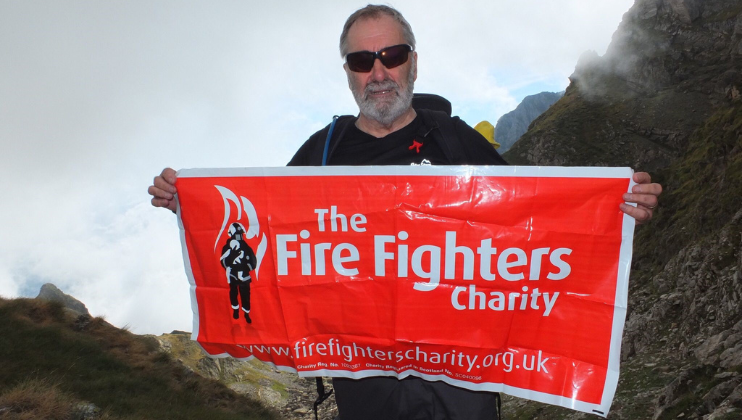 September was another amazing month of fundraising successes, including retired firefighter Dave Smith's World War II Pyrenees Freedom Trail challenge which added yet more funds to his incredible total over a 42-year career in the fire service.
Dave is one of our dedicated Living Well Group Coordinators. He's been volunteering for 42 years, raising around £500,000 for us overall – an incredible amount. Read about his challenge here.
The Great North Run also took place, with our supporters battling the heat in everything from a two-man camel costume to a fire truck. See the highlights here.
And Nottinghamshire FRS's team of supporters took on Mt Toubkal in aid of us, raising over £12,000 for us.
They did it 🎉🎉 The team have raised over £12,000 for the @firefighters999 following their Mount Toubkal climb.

Thank you to their sponsors and everyone who has donated and supported them so far, they couldn't have done it without you all ❤️ @Chubbfs pic.twitter.com/yCCbrFQBOz

— Nottinghamshire Fire and Rescue Service (@nottsfire) September 21, 2022
Nuneaton Fire Station also held an incredible Open Day in September, raising £7,128 for us.
You can see all our September highlights here.
October
A group of emergency service and Armed Forces personnel marched 3,863 miles in 40 days, in aid of us and several other charities, in October to raise awareness and support for those working on the frontline who are struggling with their mental health.
The 'Yompathon' raised over £11,000 which is still rising – read about it here.
And in another fantastic show of support, our valued corporate partner Elvis & Kresse once again donated 50% of the profits from its Fire Hose Collection to us – totalling £63,727.12 in the last 2021/22 financial year alone. Read about it here.
October was also the return of the London Marathon, with our runners raising £49,000 for us in the process. See the highlights here.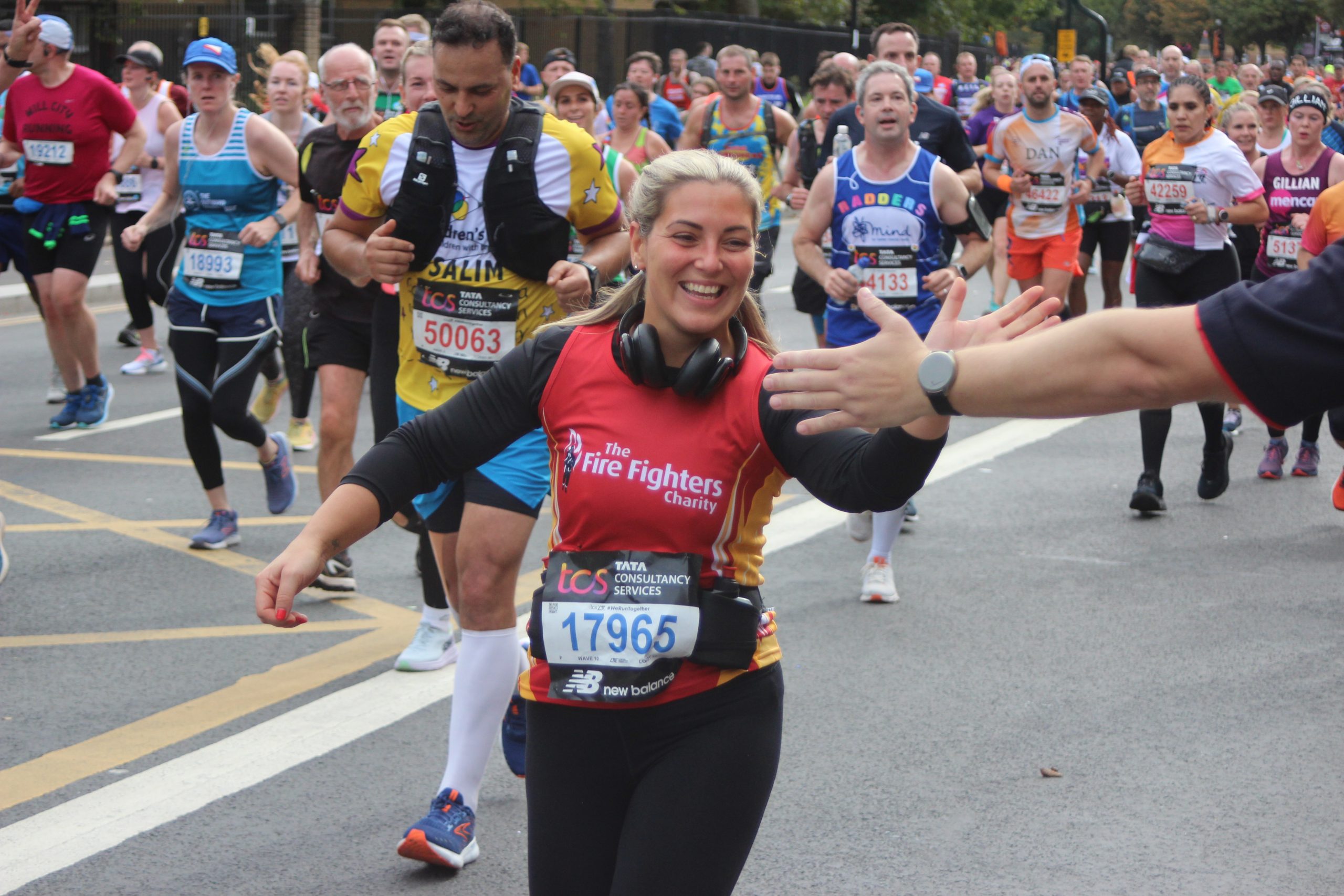 Abbie Hayes, a 20-year-old from Hampshire, took on a 5-mile walking challenge in aid of us, wearing a full leg frame, as a way of saying thank you to the firefighters that saved her life following a horror car crash. Read her story here.
And a group of firefighters from Scottish FRS planned a moving challenge in memory of their friend, Colin Speight, who sadly took his own life. The group walked the West Highland Way in full BA sets, raising over £19,000, to be split between us and Survivors of Bereavement by Suicide (SOBS). Read about their reasons for planning the challenge here.
Our star fundraiser Nikki Haxton-Jones organised a ball in October for her local community – just the latest in a long line of fundraisers she's planned in aid of us since the sad passing of her husband. The ball and raffle alone raised a staggering £10,297.35 and you can read about her other fundraising here.
UKRO's Festival of Rescue also took place in October, as did South Wales FRS's Bristol Channel Swim by a group of brave firefighters – bringing in thousands overall.
You can see all our October highlights here.
November
A huge thanks to @NorthYorksFire and to everyone who raised money for us and donated at a community bonfire and fireworks display this weekend. 🎇🔥 https://t.co/VQQD4nbvVH

— The Fire Fighters Charity (@firefighters999) November 7, 2022
A major highlight for November once again was North Yorkshire's epic Bonfire Night – which raised over £44,000 for us. They chatted to us last year to share how they've made it such a success over the years.
Elsewhere, Peterhead Fire Station made a donation of £10,000 to us from their fundraising within their community and Buckie Fire Station similarly made a generous donation of £7,000 from community fundraising too.
And South Wales FRS held an event at the Millennium Stadium Cardiff, with the team sitting on every seat before holding a collection at Wales Vs Australia game on 26 November – with over £1,000 raised.
Peterborough Milton Golf Club also presented us with an incredible cheque for £12,362.36 following our valuable Charity of the Year partnership with them.
You can see all our November highlights here.
December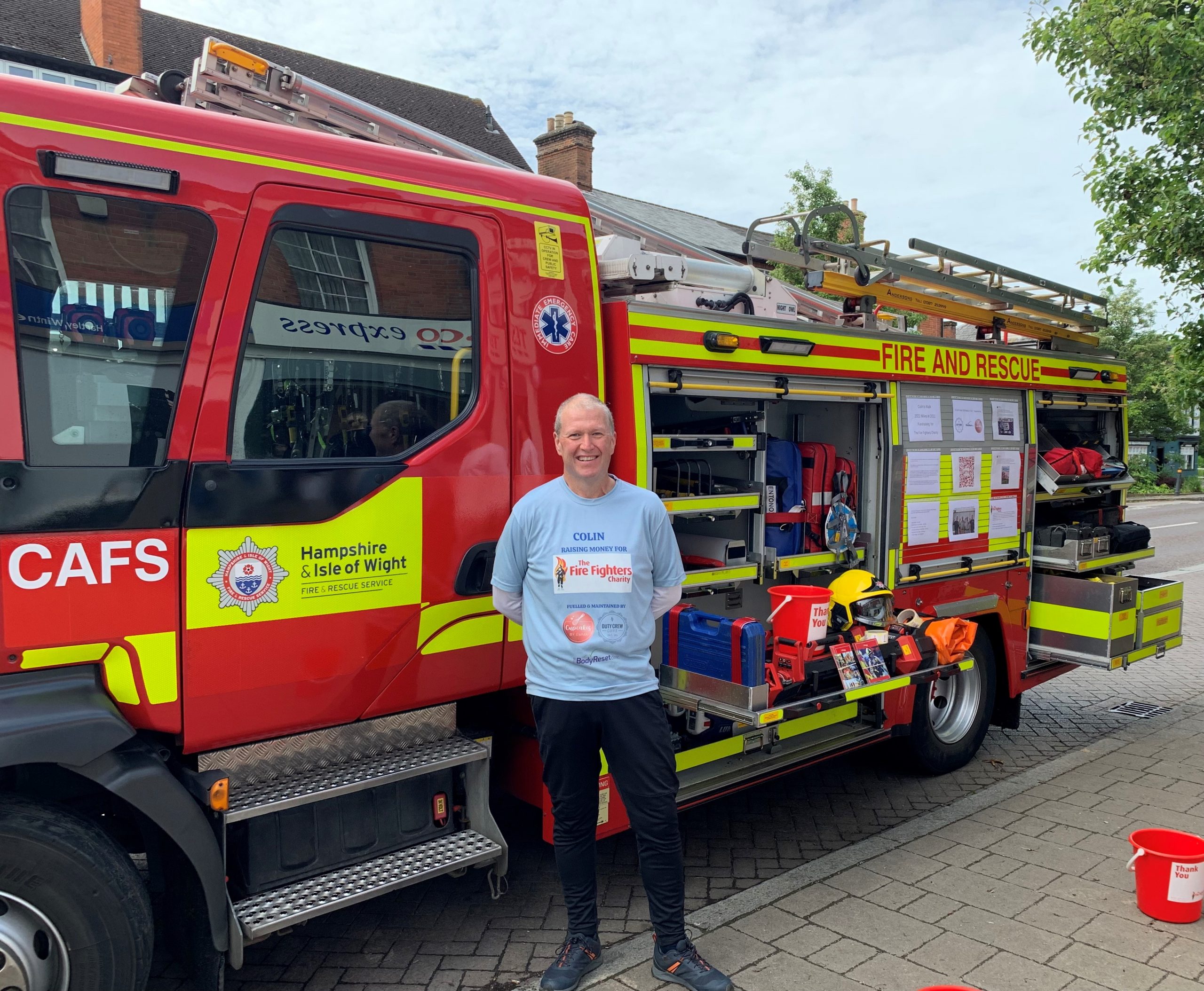 Throughout 2022, Colin Charlton set out to complete 2022 miles – and ended up achieving it earlier than he could have imagined, raising over £3.8K for us. Colin's family are all in Hampshire and Isle of Wight FRS, and we've supported two of them with their health and wellbeing over the years. Read their story here.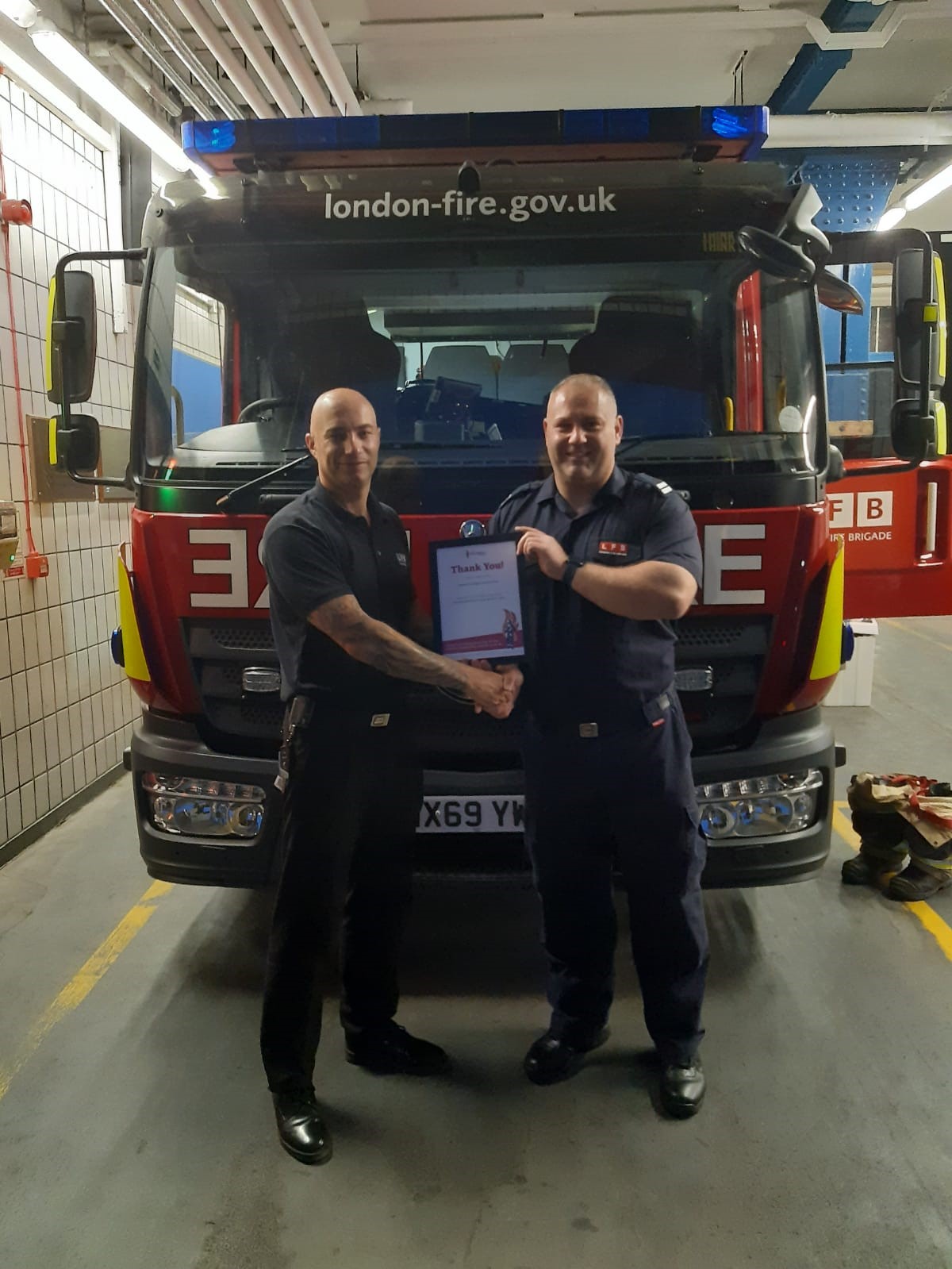 And throughout the 2022 football season, LFB's football team raised over £1,800 for us through the LFB Football Club – an amazing amount.
We'll be bringing you all of our Christmas 2022 highlights in the New Year, so keep an eye on our latest news section on our website. And remember, if you've got a fundraising achievement you'd like to shout about, join MyFFC and share photos and videos with us in one of our dedicated groups!